U.S. Cellular HTC Merge Gingerbread Update Now Available
U.S. Cellular's HTC Merge, which launched with a nifty tweaked version of HTC"s Sense UI back in May, has been officially deemed worthy of Android 2.3 Gingerbread and the update is now available for consumption at this very moment. And you don't even have to wait for it to roll out OTA either. No, you can head here and download it manually for yourself and get your Merge updated in no time.
From what I am hearing, it's a painless process and the update seems to be working quite well. Can't say the same for Gingerbread on some other more well known devices.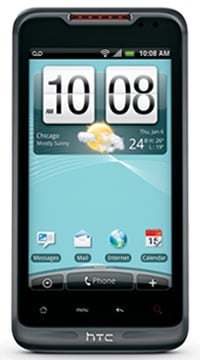 What's new in the update? Well, it's not just Gingerbread. There is a whole lot more actually and that improvement list looks like this:
| | |
| --- | --- |
| Improved Power Management | Actively manage your device's performance and achieve the best possible battery life with improved power management features. |
| User Interface Refinements | Enjoy a refined user interface that includes updated menus and settings that allow you to navigate your device with more speed and simplicity. |
| More Control Over Applications | Check and manage application activity quickly with new shortcuts and easy-to-read displays of running apps and the memory they are consuming. |
| Improved Text Interface | Input and edit your text faster and more intuitively than ever with the redesigned and optimized |
| One-Touch Word Selection and Copy/Paste | The improved text interface allows you to copy numbers, addresses, URLs and much more, then paste them anywhere quickly and easily. |
Not bad, not bad at all U.S. Cellular.
So, if you own one of these bad boys, what are you waiting for?
Get downloading.
Via: Android Central

As an Amazon Associate I earn from qualifying purchases.