Urban Armor Gear LG G4 Case Review
The Urban Armor Gear LG G4 case offers complete protection in a durable yet lightweight shell, and will keep any owners G4 out of harms way all without adding additional weight or too much bulk. While UAG may not be a household name, the company has been making excellent smartphone cases for years.
LG's new flagship G4 smartphone is its best device ever. Along with a big and bright 5.5-inch 2k resolution display and the latest Android 5.1 Lollipop is a stunning 16 megapixel camera, and handmade genuine leather backs that cover the removable battery and micro-SD slot on the back.
Read: 30 LG G4 Tips & Tricks
We've already detailed 11 excellent cases for the LG G4, but that was before we tried the latest Urban Armor Gear case designed specifically for the LG G4 with military grade certified drop protection. The case is simple in all the ways it needs to be, but you'll want to read on for more details.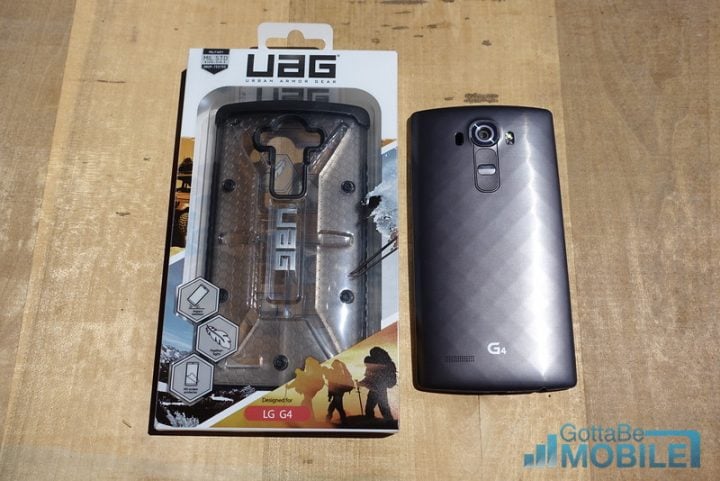 There are a number of excellent cases for the all-new LG G4, and that's only if you opt to get a regular plastic model instead of one of the six beautiful hand-crafted leather options. Even then, some who choose a leather back may still want to protect it, and UAG also offers a clear case with the same durable construction yet a see-through design to show off the leather.
When it comes to protection for the LG G4 there are plenty of choices, but not everyone wants a bulky wallet case, one with a built-in battery or kickstand, and they just want outright protection in a nice design. It's hard to find a case that's well built, durable, and will protect your device, yet still lightweight enough for you to enjoy using it. With the G4 case UAG strikes the perfect balance between design, protection and comfort. In fact, I've bought five cases so far for the LG G4 and Urban Armor Gear makes the perfect case for LG G4 owners.
The case is composed of a feather-light composite construction that looks durable and has an extremely rugged design, an impact resistant soft core, non-slip ruggedized grip, and re-enforced corners for added drop protection. The case actually meets military drop-test standards, and they claim you can drop your phone from over 6-ft and it will protect every aspect of the G4.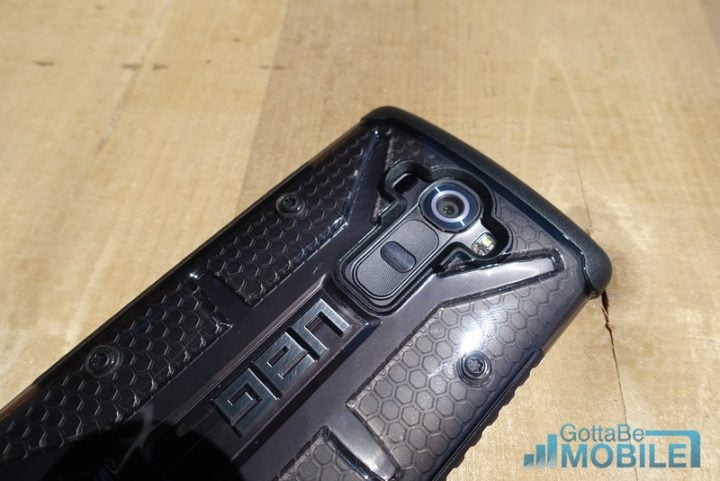 UAG made the sides extremely textured so it's easy to hold yet still comfortable, and the faux metal crews on back are actually soft rubber, but add to that unique tough-guy look. It may not be for everyone, and I didn't think I'd like it, but it's my new favorite LG G4 case, and what I've been using for the past week.
Since the LG G4 has all the buttons on the back the design doesn't need to have fancy tactile buttons, and instead the entire case is strong, with simple cutouts on the top for the microphone and IR sensor, then for the charging and 3.5mm headphone jack holes on bottom. The ports are oversized to ensure the biggest of USB chargers and angled headphone jacks still fit with ease.
While the back looks like it has a lot going on, it's actually pretty comfortable to hold. The soft rubber screws act as little stands to keep the back from getting scratched up, and the aluminum UAG logo is a nice touch too. Overall I'm actually really impressed by the tough, lightweight, durable, yet sleek design this case has to offer. All for only $34.95.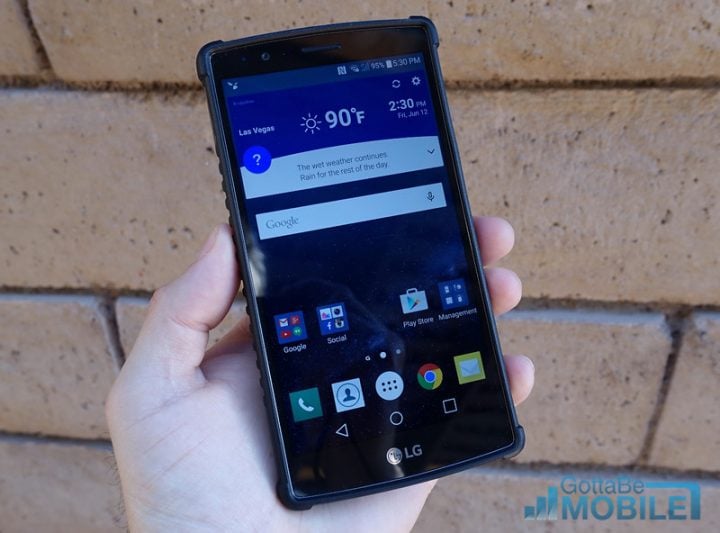 As we stated above, the corners have a second layer of hard composite plastic that offers double the impact resistance while dropped, and the soft inner core takes the remaining grunt of any drops or mishandling. You can see this on the corners in the image above, as well as the slight lip around the entire frame. This protects the screen from drops, and raises it up off the ground or table while laying face-down.
UAG doesn't just ship buyers a case and stop there. It comes with an HD screen protector, screen cleaning cloth, and free international shipping. If we had one complaint about the UAG LG G4 case it would be how soft the faux screws are on back, as they tend to gather dust and dirt rather quick.
The military-style look may not be for everyone, and if so there are plenty of boring and simple TPU cases around. For those seeking something with a little flair, while also offering as much protection as possible in a great all-around package, the UAG LG G4 case is worth considering. It comes in clear, or ash gray and costs just under $35.
15 Best LG G4 Accessories
LG G4 Cases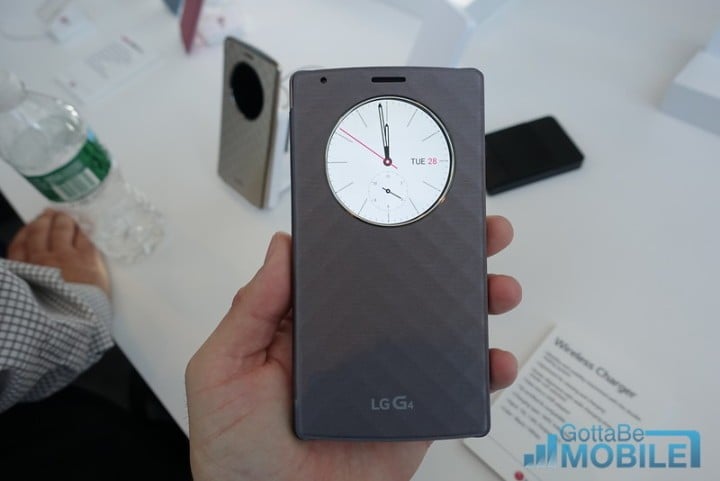 While we've already detailed tons of cases, two worth considering are the official LG Folio Circle Case, and the Spigen Air Cushion with a built-in kickstand.
The G4 Folio case protects the entire device as usual, but then has a flip cover that protects the 5.5-inch screen. The trademark circle window cutout in the flip cover shows a clock, the weather, incoming call or text message information, quick access to the camera and more all without ever opening the case.
Then opening it instantly wakes up your device. This case makes your phone durable, offers additional features, and protects the screen all in one. Last but certainly not least, there's also a second version of the Folio Case that enables wireless charging, making it more than worth the more expensive price point. They should retail for $49 and $59 for the wireless charging version.
Grab the Folio case from LG's website, or the Spigen Kickstand case from the link above.

As an Amazon Associate I earn from qualifying purchases.