Verizon Galaxy Nexus Issues Are Getting Worse
Over the last five months, I have been dealing with an assortment of issues that have been plaguing my experience with the Samsung Galaxy Nexus. In fact, the issues have been so bad that I once again began using my iPhone 3GS as my daily driver. I decided to fire up my Galaxy Nexus over the weekend, just to see if I could tolerate it, and sadly, the issues only seem to be getting worse.
There have been three major issues that I have been dealing with with the Galaxy Nexus. The first is the microphone issue that lots of Galaxy Nexus owners have been reporting. In the past, I had the microphone cut out on occasion but over the weekend, it started happening frequently. In fact, it happened every single time I made a phone call with my Galaxy Nexus.
I'd call someone and within 30 seconds or so, the microphone would cut out and the person would start wondering what happened to me.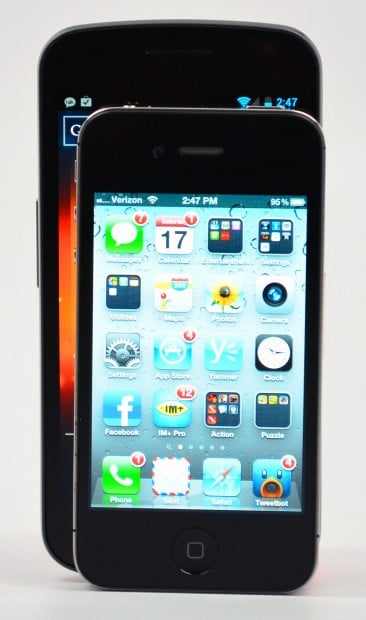 Read: Five Months With The Verizon Galaxy Nexus.
The second major issue I've been having is the terrible battery life. I knew going into this that the battery life would be average and that's why I bought the extended battery. However, for whatever reason, the battery on my phone just plummets. As I've said, I don't overwork it, I don't have a ton of applications open, I use Wi-Fi quite a bit. It's both puzzling and frustrating to say the least.
Especially when some of my colleagues tell me that they have decent battery life on their Galaxy Nexus.
The third major issue has been the random reboots that have taken place over the past five months. This weekend, it happened three times which is by far the most it has ever occurred in so many days . I was just using my phone and all of a sudden, the phone just decided to shut itself off, again, for no apparent reason.
I also noticed a couple of other things that seem to be deteriorating. My speaker volume was suspiciously low this weekend and there just seemed to be a lot more sluggishness then there usually is.
Read: Wait for Galaxy Nexus Android 4.0.4 Update Gets More Bizarre.
My experience this weekend wasn't all bad though.
Moving from the iPhone 3GS to the Galaxy Nexus you really appreciate having an HD display. The display on the 3G is definitely looking its age. I also really enjoyed having those 4G LTE speeds as well, even if it seems to absolutely kill the battery.
What I am hoping is that Android 4.0.4, which might get released tomorrow, fixes these issues so that I can return to using my Samsung Galaxy Nexus as my daily driver.
Google and Verizon have had five months to get this update out so I am optimistic.
I know others have been having the same issues, but have they been getting worse for you as well?