Verizon Galaxy Nexus Jelly Bean Update: Final Impressions and Performance
On Monday, I finally got my Verizon Galaxy Nexus equipped with Android 4.1 Jelly Bean, an update that had I been waiting for since Google announced the software at Google I/O. And, after spending a week with the highly anticipated update, it's safe to say that Jelly Bean was well worth the wait.
When I first received the update on Monday, I was thrilled because, as I've said, I have been using Android 4.1 Jelly Bean since I picked up the Nexus 7 back in August and I think that Jelly Bean blows Ice Cream Sandwich out of the water. So I was extremely excited to get Jelly Bean up and running on my Android smartphone.
Read: Verizon Galaxy Nexus Jelly Bean Update: First Impressions and Performance.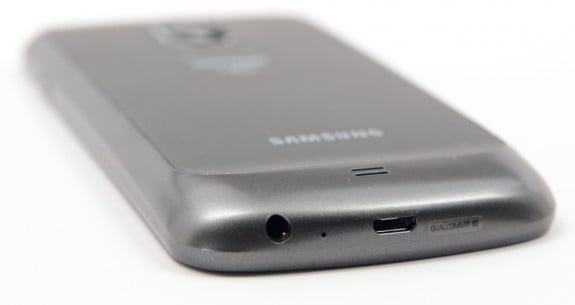 After a week of putting through Jelly Bean through the paces on my Galaxy Nexus, I can safely say that this an update that I am going to enjoy for the next year while I wait for Google to cook up something new.
Here is what I found after using the Android 4.1 Jelly Bean update on my Galaxy Nexus for the past week.
Overall Performance
After a week of using Android 4.1 Jelly Bean, I can say, without a doubt, that it's a vast improvement over Android 4.0 Ice Cream Sandwich in just about every single way, including overall performance. With Android 4.0, there were times when I'd experience some sluggishness in the user interface whether it was moving about home screens or tapping on apps. With Android 4.1, that doesn't exist.
In the past week, I've experienced virtually no slow down on my Galaxy Nexus, even when I had tons of applications open. The software remained smooth and fast, just as advertised.
Again, there is a noticeable different between the speed and fluidity of Jelly Bean as opposed to Ice Cream Sandwich and fortunately it's the former that blows the latter out of the water.
Battery Life
After the Android 4.0 Ice Cream Sandwich bug fix update, my battery life improved to the point where it actually made sense to bring the phone out with me. With Jelly Bean, over the past week,  I haven't noticed any serious changes to the battery life which actually isn't such a bad thing at all.
In fact, I feel like the battery life might be a little bit better. Whereas with Android 4.0 I would get around 10 hours of usage out of the Galaxy Nexus, keep in mind I am an average not a power user, I get around 11 or so with my Galaxy Nexus running Android 4.1 Jelly Bean. It could be that some of my habits have changed, I play far fewer games, but I'd like to think they are about the same.
While I probably have a little bit to do with the increased battery life, it probably has to do with the CPU improvements that Google has included with Jelly Bean.
Bugs
On Monday, I told you that I hadn't found any serious bugs in Jelly Bean. However, a Verizon Galaxy Nexus owner brought one to my attention earlier this week and while I was unable to reproduce it 100 percent of the time, it did happen a few times.
The bug affects Google Voice Search when the Verizon Galaxy Nexus is paired with a Bluetooth device. The user who sent in the bug says that his Google Voice Search becomes unresponsive and useful when he pairs his Jawbone with the Galaxy Nexus. I paired the Galaxy Nexus with Bluetooth in a car and when I tried to use Voice Search most of the time it worked.
However, there were a few instances where it kept saying Initializing over and over again. I don't use Bluetooth often so this doesn't bother me but it could definitely be a bug that affects plenty of owners out there.
Samsung is apparently aware of the bug and is working on solving it while Verizon has yet to acknowledge anything.
In addition, I feel like speakers on my Galaxy Nexus may have gotten a bit softer but that may just be my imagination. I have seen other Jelly Bean users experiencing a similar issue but it's certainly possible that they are just as low as they were in ICS.
Features I Love
Instead of going over all of the new features, there are many in Jelly Bean, I wanted to talk about the features that I found myself using the most since getting the new software on Monday. These are the features in Android 4.1 that I like the most and the ones that many of you are probably enjoying as well.
Expanded Notifications
Easily the best feature included in Jelly Bean, in my humble opinion. I find myself using the expanded notifications on a very consistent basis and the luxury of being able to respond to emails, texts and phone calls right from the Notification menu is a gift from the Android gods.
They not only save me time but they ensure that I get back to the people I care about much quicker. I have a feeling that this is going to end up being my favorite feature in Jelly Bean and the one I use the most.
Improved Browser
Now I'm not saying the browser in Android 4.0 Ice Cream Sandwich was bad, but the browser in Jelly Bean absolutely flies. The HTML5, CPU and Java improvements that Google made are noticeable and they make using the default browser a much more enjoyable experience.
I find myself using it more than I use Chrome at this point though that could definitely change over time.
Offline Voice Dictation
Another feature I love in Jelly Bean is the offline voice dictation feature that allows me to take notes and dictate posts, like the one you are reading, when not connected to the internet.
Several times this week I have been able to communicate notes to myself when not connected to Wi-Fi or cellular and because of those notes, my productivity at work increased.
Camera App
Google made it clear that it was giving the camera app a major overhaul in Jelly Bean and it wasn't lying. The application is extremely impressive now and the new navigational gestures make me actually want to use it rather than avoid it.
Features That Fall Short
Let me be clear. There aren't any features that I've found so far in Jelly Bean that are horrible. Useless, maybe. But not horrible. Google Now for me, at this point, is useless because I didn't sink up my Google searches until Monday so the feature hasn't really delivered anything to me yet. And that's why you don't see it anywhere here because I can't decide if I'll wind up using it.
That doesn't mean there aren't some features that I know I won't be using in the future.
Face Unlock Improvements
Plain and simple, I've never used Face Unlock and the new features which include faster animations and the ability to detect blinks, clothing and glasses won't change that.
Face Unlock, to me, is a gimmick and I feel a whole lot more comfortable using one of the other security pass code methods that Google offers in Jelly Bean.
Android Beam
Even with the ability to beam photos and video to my friends, I still find the feature to be extremely useless and will continue to opt for the more prehistoric way of sending content to my friends. Through MMS or email.
Final Word: Should You Install Jelly Bean on the Verizon Galaxy Nexus?
In one word: absolutely. There is no reason why you shouldn't upgrade from Android 4.0 Ice Cream Sandwich if you haven't already. Jelly Bean is far and away a better operating system than Android 4.0 Ice Cream Sandwich and you will stand to gain a much better experience on your Verizon Galaxy Nexus if make the switch.
I'm impressed Google, now bring on Android 5.0 Key Lime Pie.

As an Amazon Associate I earn from qualifying purchases.