Verizon Galaxy Nexus Jelly Bean Update Gets Some More Bad News
It looks like the Samsung Galaxy III really might beat the Verizon Galaxy Nexus to the Android 4.1 Jelly Bean update.
Earlier today, another report chimed in saying that the Samsung Galaxy S III Jelly Bean update will indeed be making an appearance in Berlin, Germany in just a couple of days. And that could very well mean that it will beat the Verizon Galaxy Nexus, Sprint Galaxy Nexus, and other Galaxy Nexus devices to an update that seemed to be on the horizon as far back as July.
As I've argued many times, this would be an absolute nightmare for the Nexus brand, well, that is if Google decides to ever launch a Nexus smartphone on an American carrier again.
Read: Slow Verizon Galaxy Nexus Jelly Bean Update Frustrates.
At this point, if I were Google, I'd be weary. It's clear that American carriers still have deep rooted issues trying to get devices updated with major Android updates.
As an example, the Nexus S 4G still is without Android 4.1 Jelly Bean, weeks after other Nexus S devices around the world got their Jelly Bean update.
And now, it looks like two more Nexus devices, which were already embarrassed by the Asus Transformer Pad 300 Jelly Bean roll out, will get embarrassed once more, this time by a non-Nexus smartphone.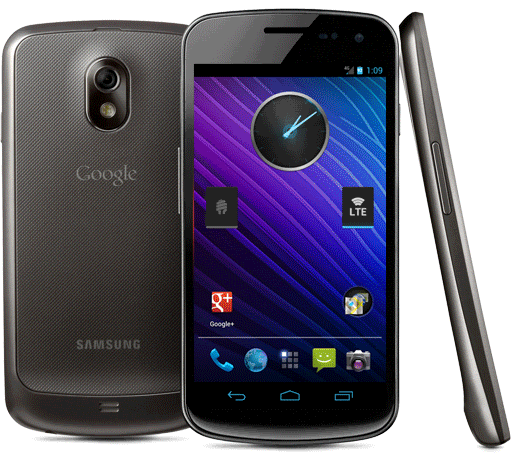 It has truly been a miserable wait for Verizon Galaxy Nexus owners in particular. These are the same owners that had to put up with Verizon's antics with the bug fix update, an update that came out five months too late, and now they are having to put up with silence and uncertainty regarding an update that makes Android 4.0 look like small time.
Read: Verizon Galaxy Nexus Jelly Bean Update Hopefully Coming This Month.
It's not exactly the experience that Verizon Galaxy Nexus owners bought into when the phone launched in December of 2011 and in my opinion, it could be enough to dissuade many from purchasing a Nexus phone, at least on Verizon, ever again.
Yes, it's still possible that the Galaxy Nexus could get Jelly Bean in the next seven days, between now and the Samsung event, but will only heal the wounds a little bit.
I think for many Verizon Galaxy Nexus owners, the damage has already been done.