Verizon Galaxy Note Edge Release Date: What to Expect
Last week, the U.S. Samsung Galaxy Note Edge release date finally arrived, months after Samsung and U.S. carriers confirmed its arrival. While the device is now available alongside the Galaxy Note 4 at some carriers, the Verizon Galaxy Note Edge release date remains out of reach. Here, we take a look at what we expect from the missing Verizon Note Edge release.
The Samsung Galaxy Note Edge is a concept phone and it's one that should be intriguing to those that are looking to upgrade to a high-end smartphone. The Galaxy Note Edge specs include a curved Quad HD resolution display, a 2.7 GHz Quad-core Snapdragon 805 with 3GB of RAM, Android 4.4.4 KitKat with Samsung TouchWiz, 16MP camera with Optical Image Stabilization, massive battery, and a thin 8.3mm frame. It also comes with an S Pen stylus.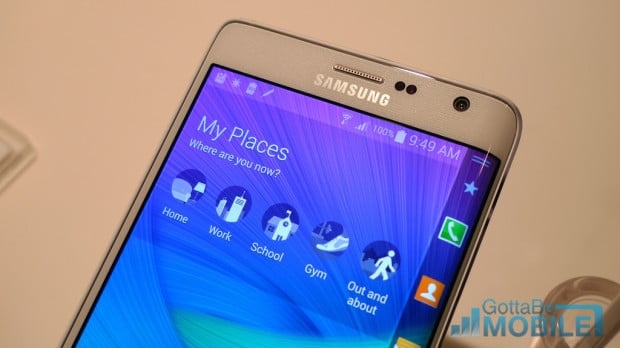 Samsung's new ambitious smartphone was announced back in September but it took until last week for it to arrive on a majority of carriers inside the United States. AT&T, Sprint and T-Mobile are now selling the Galaxy Note Edge through their physical retail locations and through their online portals, offering consumers a solid alternative to the Samsung Galaxy Note 4.
While it's nice that the Galaxy Note Edge release in the U.S. has finally progressed to this point, it's still far from over. U.S. Cellular and Verizon will also carry the Galaxy Note Edge though neither of them has gone into detail about plans for the curved version of the Galaxy Note 4. This has left many prospective buyers looking for answers.
Ahead of the inevitable Verizon Galaxy Note Edge release date, we want to take a look at what we expect from Verizon and its upcoming Galaxy Note Edge release. This will help set the stage for those of you that are still thinking about buying the Verizon Galaxy Note Edge this holiday season or in the weeks and months ahead.
Warning Signs
If you are still thinking about buying the Verizon Samsung Galaxy Note Edge, expect to get tipped off to its arrival. While we don't expect to see pre-orders emerge this late in the ball game, we do expect to see some warning signs, and really, one warning sign in particular.
The Verizon Galaxy Note Edge, as far as we can tell, has yet to pass thru the FCC. This is a necessary requirement before launch. Once the filing is discovered, we should be very, very close to the Verizon Galaxy Note Edge release date. Problem is, it's hard to say when that FCC filing is going to emerge. Our guess is that it will arrive soon but filing dates are extremely unpredictable.
Verizon Galaxy Note Edge Release Date
The Verizon Galaxy Note Edge release date is still missing in action. And without an FCC filing or any inside information, it's hard to say when the carrier will release the device. One thing that we do know is that Verizon has a tendency to put a little space between smartphone launches. The Droid Turbo arrived at the end of October and Verizon could, perhaps, be putting some space between it and the Galaxy Note Edge. Verizon's return policy is 14 days so two weeks or so between launches does make sense from a business perspective.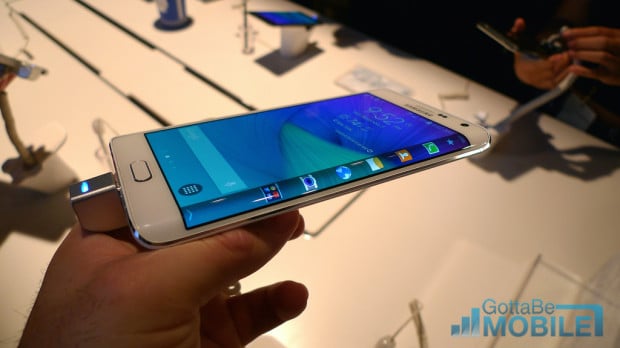 Our best guess is that Verizon will get the Galaxy Note Edge out by Black Friday at the end of the month. That's a huge shopping day and Verizon retail locations are going to get a lot of eyes and a lot of foot traffic. So, we imagine that Verizon and U.S. Cellular will probably want to get most, if not all, of their remaining brand name devices out by then. Expect Verizon to get the device out in time for the holidays.
We'd be shocked if Verizon let this release date linger deep into 2014. The holiday rush presents it with a fine opportunity to sell this expensive smartphone and we can't see Verizon passing that up. Look for it to emerge in November or at the latest, early December.
Verizon Galaxy Note Edge Price
Verizon still hasn't announced the Galaxy Note Edge price and we haven't seen the Verizon model show up at any retailers so it's not clear how much it will be charging. Our best guess is $399.99 on-contract and in and around $900 off-contract. Verizon typically matches its rivals with on-contract pricing and with AT&T charging $399.99, we get the feeling that it will come with a price tag right around there. AT&T is usually at the high end when it comes to off-contract pricing which is why we think Verizon could charge a little less off-contract.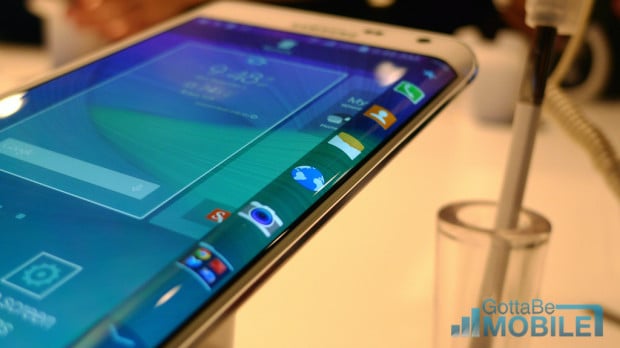 Whatever the case may be, do not expect Verizon to offer a discount on its version of the Galaxy Note Edge. It's expensive across all three current carriers and it's expensive in every single market where its landed. It will be expensive on Verizon and we're expecting a price point that's similar to what we've seen from other U.S. carriers.
No Verizon Galaxy Note Edge Deals
We haven't seen any Galaxy Note Edge deals emerge in the days since it hit shelves and we're not expecting carriers and retailers to offer many Galaxy Note Edge deals going forward.
This is a concept phone, an expensive smartphone and a device that's very limited. There is simply not incentive for Verizon, other carriers or retailers to drop the price down or put this device up for a fire sale. We expect to see some select deals, maybe we see a few for Black Friday, but we wouldn't expect to see widespread deals or any blockbusters.
Two Colors
It looks like AT&T is the only carrier that's offering both the white and black Galaxy Note Edge. We expect Verizon to offer two colors, just like AT&T, given its presence as one of the top carriers in the United States.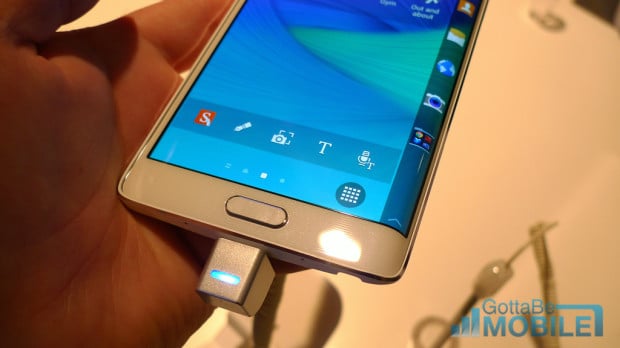 Verizon's massive customer base means that there is at least some incentive for Samsung to deliver the white model to Verizon and its network. Samsung's website lists black and white models for AT&T and Verizon but not for Sprint or T-Mobile. We'd be surprised if AT&T got the white exclusive, it would be making a much bigger deal out of it.
Limited Availability
Speaking of limited availability, expect the Verizon Galaxy Note Edge to be limited upon release. This is a limited device and it's getting a limited launch. Verizon stores will stock the device and Verizon's online portal will almost certainly carry the device when it arrives. We also expect Best Buy to stock it at some point in the future. We don't expect to the Verizon Galaxy Note Edge anywhere else on release day.

This article may contain affiliate links. Click here for more details.