Verizon HTC Thunderbolt 4G LTE Android Smartphone Goes Official (Video)
At the 4G press conference today, U.S. carrier Verizon Wireless made the HTC Thunderbolt official as a 4G smartphone for its emerging LTE network, which will launch during the first half of 2011. The phone will have a 4.3-inch display with Dolby surround sound speakers, kickstand, front- and rear-facing camera, and mobile hotspot capabilities.
As an Android 2.2 Froyo smartphone for Verizon Wireless, the HTC Thunderbolt will take advantage of Skype's deep integration with Android where contacts and availability presence for Skype will show up automatically in the contact list so you don't need to launch an app. This will definitely make it easy for users to video chat as no app will need to be installed. Skype on Verizon's phones will definitely be competitive with Apple's FaceTime video chat.
There is no HDMI port on this device, but there is DLNA for sharing photos with a connected HDTV.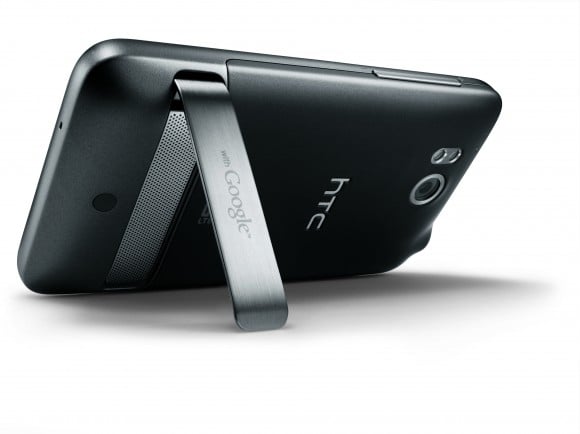 As an Amazon Associate I earn from qualifying purchases.