Verizon Galaxy Note 4 Release Date Prep Continues
The Verizon Galaxy Note 4 release date prep continues as the carrier now features Galaxy Note 4 documents and a Galaxy Note 4 accessory on its website. The Verizon Galaxy Note 4 release date itself still remains out of reach and one of the models appears to have pushed back into late October.
Samsung's all new Galaxy Note 4 is an impressive smartphone and one that comes loaded with high-powered specs including a 5.7-inch Quad HD display, a brand new 16MP camera with Optical Image Stabilization, a new S Pen stylus, Android 4.4.4 KitKat software that's backed by TouchWiz, and a brand new design that comes with both plastic and metal materials.
The Galaxy Note 4 is set to replace the Galaxy Note 3 in several regions starting this month including the United States where it will land on the nation's five largest carriers which includes AT&T, Sprint, T-Mobile, U.S. Cellular, and Verizon Wireless. And while four of those carriers released the Galaxy Note 4 onto shelves today, there is a lone straggler: Verizon.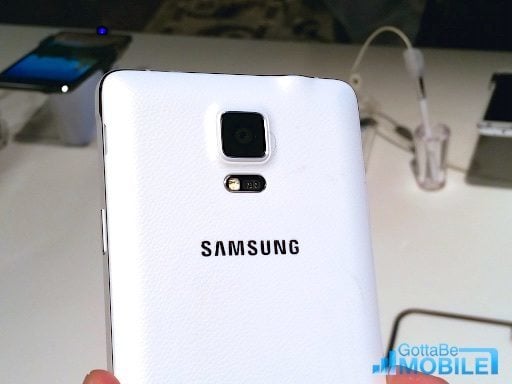 The Verizon Galaxy Note 4 release date does not appear to have landed today with the others leaving consumers wondering about the exact date. Verizon still has been unable to confirm a specific date to us and the company is still taking Galaxy Note 4 pre-orders through its website with two different ship by dates for its two colors.
We have seen the Verizon Galaxy Note 4 release make some progress today though. Verizon has posted its first Galaxy Note 4 accessory on its website, the $50 S-View Flip Cover. The accessory appears to be available ahead of the Galaxy Note 4's actual release date. In addition to the accessory, Verizon's posted support documents for both the black and white Galaxy Note 4 variants. These documents offer basic tips and advice to Verizon Galaxy Note 4 owners of which there are currently none.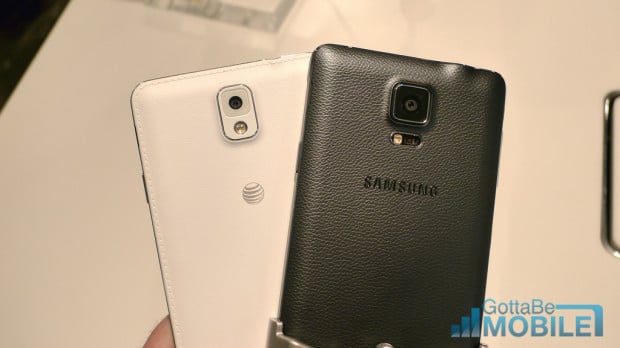 What's more is that the white Galaxy Note 4 shipping date has been pushed back to October 31st. The black Galaxy Note 4 is holding steady with a ship by date of October 23rd but it looks like those putting in an order today will see their device ship out a little bit later. We've seen several Galaxy Note 4 delays hit various regions so this should not come as a surprise.
Samsung Galaxy Note 4 release date problems continue to mount for consumers outside of the United States. First, Samsung UK pushed the Galaxy Note 4 release date from October 10th to October 17th. The company cited overwhelming demand as the reason for the delay.
A short time after that Clove UK, a big retailer in the United Kingdom, announced that it was pushing its Samsung Galaxy Note 4 release to October 24th for unspecified reasons. The company was also forced to take down its gold Galaxy Note 4 due to an exclusivity deal that Samsung has in place.
Earlier this week, UK retailer Carphone Warehouse abruptly pushed new Galaxy Note 4 orders to October 27th. Galaxy Note 4 pre-orders will still ship on time but those that placed an order after October 14th won't get their device until later on this month. It's still not clear why the retailer pushed the date back though it could have something to do with supply and demand.
Samsung Australia was also forced to postpone its Galaxy Note 4 release date. Originally scheduled for October 29th, the Galaxy Note 4 release is now slated for November 5th. The Galaxy Note 4 is still available for pre-order but it won't be released until early November. It's not clear what forced the delay.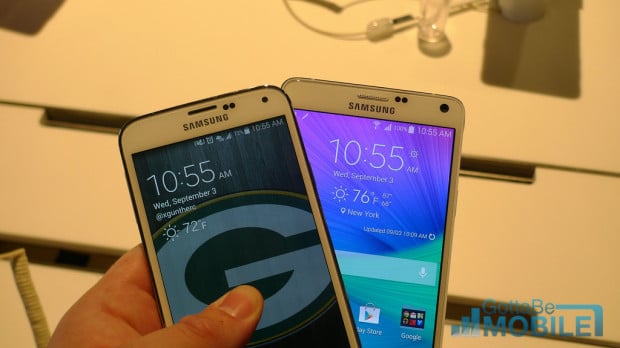 While the Galaxy Note 4 release date has encountered some bumps in the road, the device is now available in the U.S., UK and India giving consumers in those countries another top smartphone option.
Samsung's Galaxy Note 4 release will coincide with another big Galaxy Note release. The Galaxy Note Edge release date has now been confirmed for late October in Japan and will arrive on Japanese carrier KDDI on October 23rd, or, a week after the Galaxy Note 4 in the United States. While the U.S. is set to get the Galaxy Note Edge later this year, the UK could be faced with another delay as the Galaxy Note Edge isn't expected to hit that region at launch.
Both devices will offer powerful features though it will be the Samsung Galaxy Note 4 that's mass produced. The Galaxy Note Edge release will be far more limited.

This article may contain affiliate links. Click here for more details.