Verizon Says Galaxy Nexus Update is Coming Soon
Yesterday, Verizon cleared the Samsung Galaxy Nexus Android 4.0.4 update for release. And today, a Verizon representative finally spoke out and confirmed the good news. Yes, the Verizon Galaxy Nexus will be updated soon.
The good news comes from Albert Aydin on Twitter. Aydin is a Verizon representative so this is as official as it's probably going to get until the software itself actually rolls out.
It has been over five months since Verizon released the Galaxy Nexus and this is the closest that owners have been to seeing an update.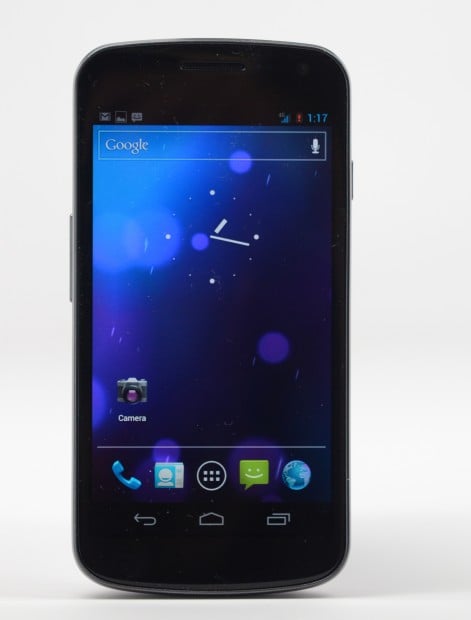 Aydin's tweet reads:
software update will soon be pushed to the Galaxy ‪#Nexus‬ for ‪#Verizon‬ Wireless, this includes ‪#Android‬ 4.0.4 https://bit.ly/L5bCZv
And that should quell any fears that Galaxy Nexus owners may have had yesterday when the update's changelog appeared on Verizon's website, a sign that the update is close to rolling out.
The Android 4.0.4 update for the Galaxy Nexus should take care of many of the bugs that owners have been facing since launch. The full changelog includes these fixes and enhancements:
Email, Messaging & Data

Email messages will display properly when the text size is set to large.
When sending a multimedia message to an Outlook email address, the file extension
will send, allowing the recipient to successfully open an image.
Successfully deleted emails on the device will be deleted from the desktop as well.
Successfully send text messages without experiencing network connectivity issues.

Applications

When viewing a Calendar reminder or appointment, you will now be able to view the full notes associated with the appointment.
A down arrow has been added in the Calendar application that will expand the calendar message body, allowing you to view the entire message.

Device Features

Successfully turn on Wi-Fi using the Power Control widget.
Updates have been made to prevent the display from freezing or becoming unresponsive.
Complete calls without experiencing choppy audio, clicking noises and one-way audio noises.
Successfully access Voicemail and other automated systems without error.
So, it should only be a matter of hours or days before Galaxy Nexus owners finally see the update.
Whew. It has been a long road to get to this point hasn't it?

As an Amazon Associate I earn from qualifying purchases.