Watch Dogs 2 Release: 8 Ways It's Better Than the Original
Watch Dogs 2 Is Set in a New, Vibrant City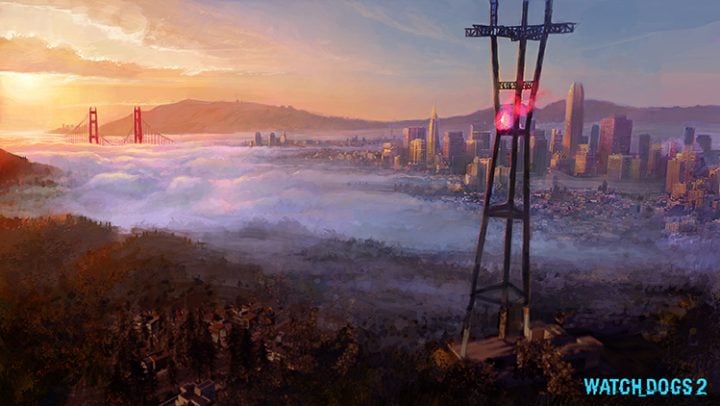 If Watch Dogs' Chicago setting was enough to make you want the second game to be set anywhere else, you got your wish. Ubisoft has dumped Chicago and the CtOS system. For Watch Dogs 2, players are packing their bags and heading to San Francisco, California.
Ubisoft said that it wanted to set the new game in San Francisco because of the city's relationship to technology, in the reveal event announcing details about the game. Where Chicago was drab and rainy, San Francisco is sunny and warm. Where Chicago only offered the chance to explore Blume's local office, Watch Dogs 2 offers an entire slate of technology-focused companies to raid and pillage. Blume, the company that built the computer system that you were able to manipulate in the first game, is headquartered in San Francisco.
A vibrancy is promised with the Watch Dogs 2 release that simply wasn't present in the original game. A dog in the game can bark and the people around it will run. Arguments will happen on the streets. It's up to players to get involved in these things or not. The fictional San Francisco region will have street gangs and three distinct regions, Silicon Valley, Marin County and Oakland. There's also the downtown area, complete with the San Francisco Bay Bridge.
Players won't have to climb towers to learn more about the different regions in Watch Dogs 2's rendition of San Francisco. That gives players more time to spend exploring

This article may contain affiliate links. Click here for more details.