What Are Hatchimals & How to Find Them In Stock
Updated 12/2/2016
Each holiday season features a must-have, hard to find new toy. Whatever the toy is, kids will hear about it from their friends and instantly want it. They'll write it on all their holiday gift lists repeatedly.  Parents looking to understand that new holiday craze will flock to the web looking for any information on what that toy is. Get ready to search "What are Hatchimals" and "Hatchimals Stock" in the not too distant future, it seems.
New for the 2016 holiday shopping season, Hatchimals are the latest must-have toy for young children and tweens alike. Like an animal born in the wild, they come inside eggs. Kids encourage their Hatchimal to come out of the egg over time. Inside the egg, the creature's eyes glow and it makes noise before it hatches.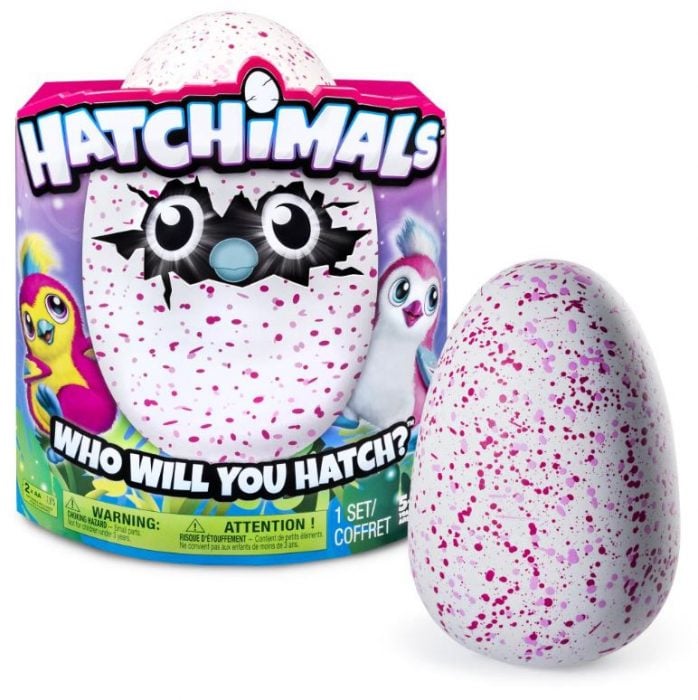 Here's everything that you need to know about Hatchimals, the new digital toy that everyone seems to want this holiday shopping season.
Read: Hatchimals Types: The 5 Different Species You Can Buy
What Are Hatchimals?
Of course, before you head to your local toy store to purchase a Hatchimal, you need to understand what it is. Spin Master first showed the toy earlier this year, but the concept it's based on my sound familiar to you. It's alot like the Furby.
Using sensors and new technologies, a Hatchimal is a small, colorful animal that lives inside an egg when shoppers first bring it home. Through interacting with the egg and playing with the egg, children encourage the egg to hatch. Eventually – Spin Master's not upfront about how long this process takes – the Hatchimal breaks through its shell and reveals itself to its caretaker.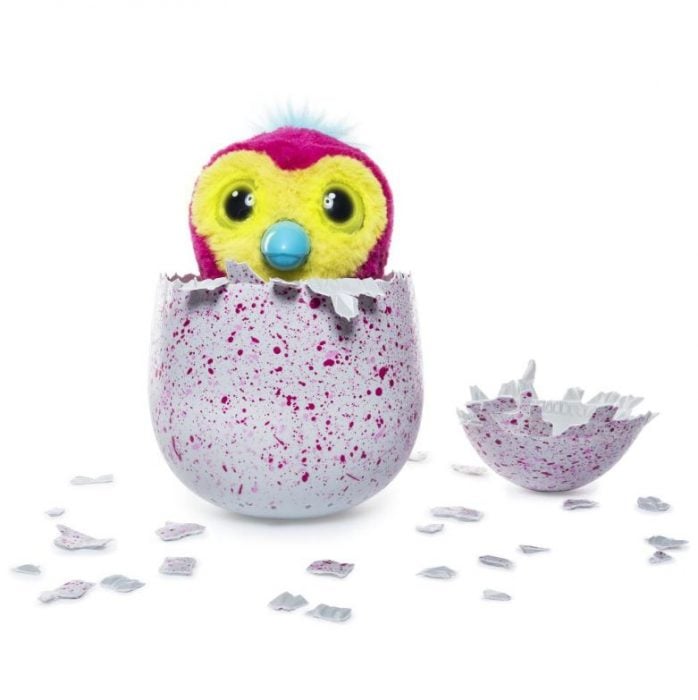 A speaker inside Hatchimals allows them to make sounds in response to children. Their eyes double as glowing lights that can be seen through the surface of their egg. The eyes change color based on the animal's mood. When users place their hand on the bottom of an unhatched Hatchimal egg, they hear its heartbeat through the speaker. An accelerometer inside the Hatchimal lets it know when your child is playing with it by tilting it through the air. When it shivers, it's cold and needs to be rubbed.
Hatchimals can take up to 30 minutes to come out of their shell once they've started to crack it. When they have hatched, the fun isn't over.
What Happens After a Hatchimal Hatches?
After they come out of their shells, Hatchimals behave just like real-life young animals in most regards. As they spend more time out of their shell, they go through what Spin Master calls stages. There are baby, toddler and kid stages to experience.
Every Hatchimals box has two of the creatures pictured on its front. The Hatchimal inside that box is always one of the two pictured on that box. In that way, each hatching is a surprise, while still letting buyers know what they're getting.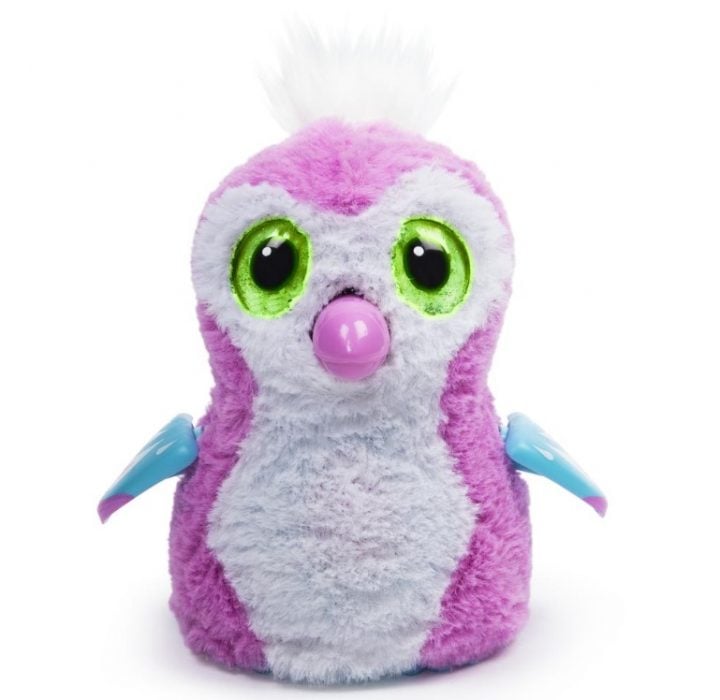 Hatchimals need to be burped and cuddled and taught how to walk, all of which children can do on their own. They can be taught to dance too.
Unlike with real children, Hatchimal owners can experience each stage again by resetting it. Batteries are included and installed at the factory, and fresh batteries can be changed later on too.
How Much Does a Hatchimal Cost?
Without any discounts or savings Hatchimals cost $59.99, which takes them out of the realm of an impulse buy. That being said, there are deals to be had. Retailer Toys R Us is offering Hatchimals through its website for $49.99. Other stores offer ways to save too.
Where to Find A Hatchtimal?
As for where you can find Hatchimals, things are getting difficult. Since making their debut, Hatchimals have grown in popularity in a big way. More news channels and websites are profiling the creatures, causing more interest. Put another way, they're getting harder to find by the day.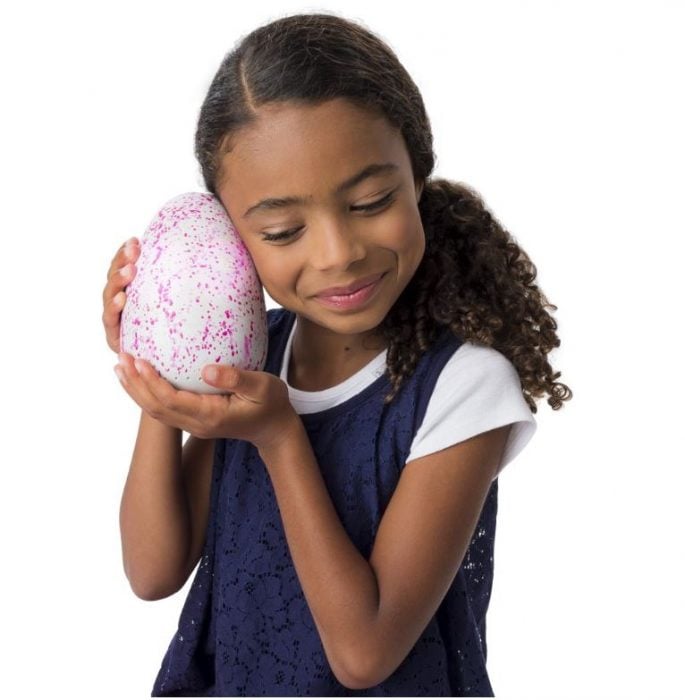 Besides Toys R Us, Amazon, Target Wal-Mart and K-Mart are all listed as sellers of Hatchimals. Amazon has already been hit hard by the impending craze it seems, the only Hatchimals we could find there were from resellers offering it for twice the price that it should cost. Target is offering a discount to $49.99, but its warehouses and stores are out of the toy for now too. Wal-Mart has rolled back the price of its stock to $48.88, plus resellers are offering the toy for double what it costs. They also have their own exclusive version.
BFAds reports that Toys R Us will have limited quantities of Hatchimals available for sale to kick off another of its big holiday sales on Decemeber 4th. According to sources that spoke to the site, shoppers will get wrist bands that guarantee them the toy, but they can only buy one. Toys R Us stores open at 8AM.
Where to Find Hatchimals for Sale
With Hatchimals stock still low, lots of users have decided to stalk eBay and Criagslist in search of Hatchimals for sale. It's not a bad idea, they're definitely popping up there. Be warned that the sale prices are astronomical. The toys are fetching as much as $200 for some sellers.
Hatchimals Unboxing
https://www.youtube.com/watch?v=nprLRJX2zi4
How to Track Hatchimals Stock
Because its hard to know when Hatchimals will return to store shelves and where, it's a good idea to frequently check the Hatchimals NowInStock tool. There you can get a breakdown of all the different stores that carry it and which of them still have it available for purchase.
Read: Hatchimals Stock Arrives on EBay & More at Prices You Won't Believe
Are Hatchimals Worth Buying?
As to whether Hatchimals are worth buying, that comes down to personal preference.
Certainly it's not worth the astronomical amounts of money that parents might find themselves paying for one at an auction site or on Craigslist. They're selling for upwards of $100. If you can find them at a store for their normal $49.99 retail price, then buying one for yourself of your kids seems perfectly fair.
One thing that does take away from the toy is that you can't repeat the hatching experience. There's no way to purchase another egg to put the Hatchimal back in when its passed down to someone else. The toy does have replay value, it can be reset so that kids can experience its growth stages over again.
Good luck surviving the impending Hatchimals craze.
Hatchimals Types: The 47 Different Species You Can Buy
Pengualas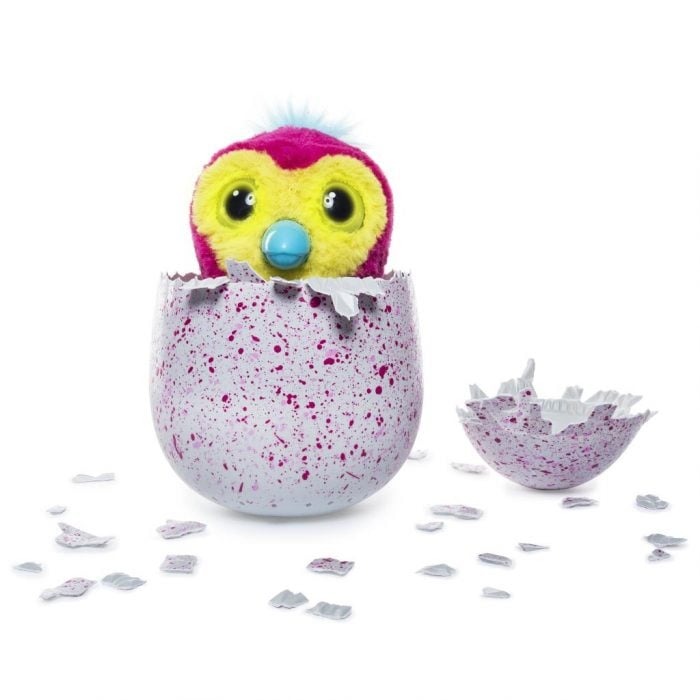 A mix between a penguin and an iguana, these Hatchimals have both pink and green fur on their head and around their eyes.
They're described as always happy, but also clumsy by the Hatchimals website. Their eggs come in two colors, purple with pink specks and purple with green specs. Any store that sells Hatchimals sells Pengualas.
Pengualas are not specific to any retailer. That means that you can purchase a Penguala for your child wherever Hatchimals are sold. Just be sure to check for the correct egg markings when you make your purchase. They cost $59.99, but you may see a premium during the holidays.

As an Amazon Associate I earn from qualifying purchases.