Hatchimals Types: The 47 Different Species You Can Buy
Giravens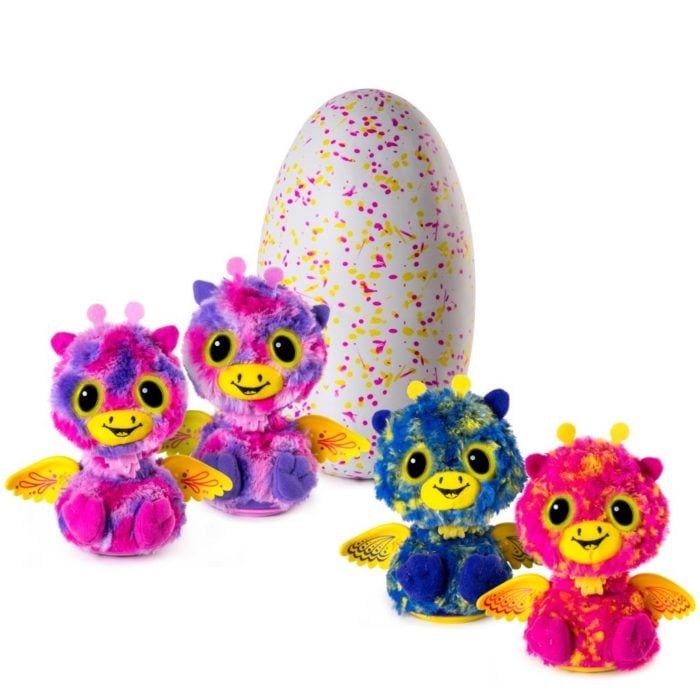 The Giraven is a mix between two animals you might not expect: a raven and a giraffe. These Hatchimals come in white eggs with yellow and deep pink dots. They have mostly pink or purple fur. One Giraven has deep blue fur with yellow spots, and each has horns.
You can buy a Hatchimals Surprise egg with two Giravens inside from any retailer that sells Hatchimals Surprise. The $69.99 eggs containing two of them aren't exclusive to one store.

As an Amazon Associate I earn from qualifying purchases.