What This First iPhone Owner Wants in the iPhone 6
Indicators both official and off the record are saying that Apple will hold a reveal event on September 9th. As the story goes, it's at this event that the company will launch the iPhone 6 – or maybe even two new iPhone 6 devices that run its iOS 8 operating system. Understandably, iPhone 5s owners are excited. Except, me I suppose.
Don't get me wrong. I'm a guy who likes new smartphones. I like the rush that I get when a store clerk first puts that slightly heavy bag in my hand and takes the last four numbers of my credit card. I like unwrapping them and learning where all the buttons are. Downloading my favorite applications and rearranging my shortcuts so that they are in the same order as other smartphones I own.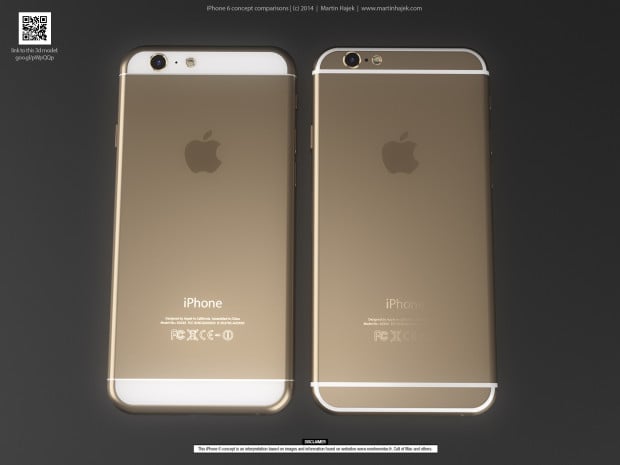 The time I last got to experience this ritual was with the iPhone 5s, Apple's current generation flagship smartphone. I was one of the guys standing in line, waiting for my local T-Mobile store to open. When it turned out they didn't have a single iPhone I went to two other stores – one of them an Apple Store – and hunted the thing down. In the end, I found myself ordering a 64GB model from T-Mobile's website and getting it a few days later.
I loved – and continue to love – mostly everything about the iPhone 5s. The camera software is easy to use. The apps that are available on it are so feature rich and plentiful that I find myself easily disappointed by their Windows Phone counterparts (before anything else, I'm a lover of Windows Phone.) The machined edges and glass rear have held up pretty well to everything that I've thrown at them – even if they don't necessarily look as smooth and unblemished as they once did. I find myself easily wondering why more companies haven't created reliable ways of logging into their phones like the Touch ID sensor that Apple includes on the iPhone 5s.
I'm not excited about hardly anything I'm seeing about the iPhone 6.
Reportedly, the iPhone 6 will have a larger screen. Ok, that's great, but there are phones with larger screens and Apple has shown unwillingness to adapt its iOS software for larger displays. So, while a bigger display might sound great – and would probably make typing on the iPhone less of a nightmare – it's unlikely that Apple will do anything with the larger display outside of adding a few extra rows for shortcuts on the Home Screen. I'm not letting go of my iPhone 5s, and how easy I find it to operate with just one hand, for that.
Upgraded processors being included in the iPhone 6 is also something that's been thrown around a lot lately. As the story goes, either of the two iPhone 6 devices Apple launches at this September 9th event will include an Apple A7 processor that boosts the device's performance. Better, faster processors are great, but as an iPhone 5s owner I'm still struggling to understand how that actually makes the user experience better in the short-term.
The iPhones 5s is my first iPhone. It is not my first smartphone. I say this because I want you to understand that I've been around the block a few times. I know that beefier processors will allow Apple to release features that demand more processing power in future iPhone 6 updates. That aside, in the near term what extra features does this upgraded processor reward me with? What new things will I be able to do with Siri and my iPhone 6 that showcase this more powerful processor? Worse yet, with a larger screen and more powerful processor, am I looking at getting less talk time and video watching because of a hit in battery life?
Internals aren't the only thing that have me scratching my head over a potential iPhone 6 upgrade. Even the most ambitious mockups of the device don't include a big change in design. That means I'm still looking at the same volume buttons, power button and physical switch for silencing the ringer. As one of the world's most popular cameras, we are still waiting on Apple to include a physical camera button that allows me to bypass the lockscreen and quickly capture a moment. That's something that Windows Phone caught onto early on.
About the only thing that seems to be exciting here is the new sapphire edges: that'll at least make having to put the iPhone 6 in a case slightly less of a necessity. Look, I'm not saying that no one should be interested in the iPhone 6 when it makes its debut, but let's get real here.
In a world where my iPhone 5s can be updated to the latest operating system free of charge and there aren't many new hardware flourishes to speak of, why should I, or anyone, with an iPhone 5s upgrade? If I'm thinking that way even with my technology addiction, then you know we're heading into some interesting and rather boring territory come September 9th.
Just in case I'm wrong though, I've got the last four digits of my credit card at the ready.
iPhone 6 Release Date & Feature Video Roundup
iPhone 6 Release Date Rumors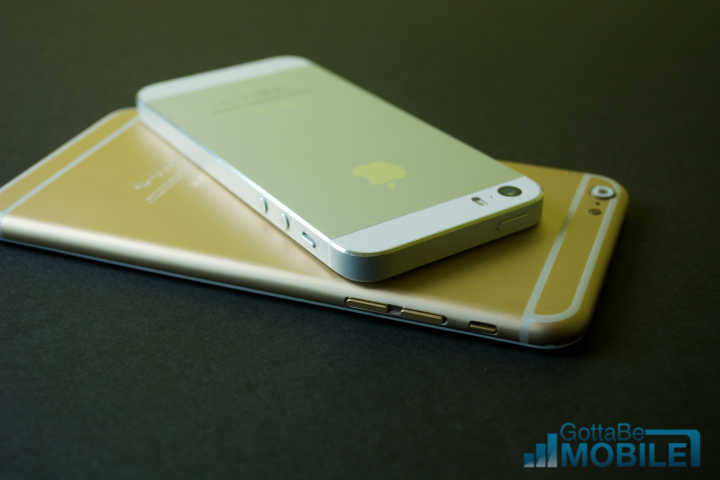 The iPhone 6 release date is September 19th according to Apple's traditional timeline and our best prediction based on current rumors and plans. This may change and there is a chance that we will see two iPhone 6 release dates thanks to a slower start for the 5.5-inch iPhone 6.
Here's how we get to an iPhone 6 release date on Friday September 19th.
Re/Code and The Wall Street Journal report Apple's plans to hold an iPhone 6 event on September 9th.
From this date we can work out that the iPhone 6 release date is roughly a week and a half later, on September 19th. This is the timing Apple used for the last several iPhone releases.
If Apple decides to offer iPhone 6 pre-orders expect them to go live at midnight Pacific on September 12th, but this is not a given.
The larger 5.5-inch iPhone 6 release date may arrive later on the last Friday in September or even in October.
Expect to see Apple Stores and carriers open early on the iPhone 6 release date with lines around the store to get an iPhone 6 right away, even in small towns.

As an Amazon Associate I earn from qualifying purchases.