What Toys-to-Life We Expect at E3 2015: Skylanders & More
It almost seems impossible that there was ever a time when video game studios didn't produce games that interact with separate toys and software. Just a few years ago, the Toys-to-Life category of video games was a laughing-stock. Before it launched, buying tiny Skylanders action figures to unlock new gameplay experiences wasn't something people did. At E3 2015, it seems pushing video games with extra figures and characters is something every game studio is doing.
Activision ignited a raging fire with the original Skylanders game. This year the studio is back to prove it has what it takes to stay on-top in the lucrative category. Amiibo, the toys that Nintendo introduced specifically for its games and platforms are back too. There's yet-another newcomer to the category showing off their wares at E3 2015.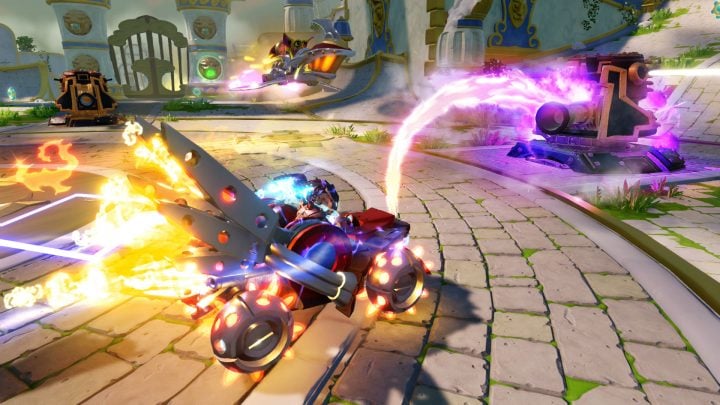 Here are the toys-to-life games you can expect to see at E3 2015 this year.
Skylanders SuperChargers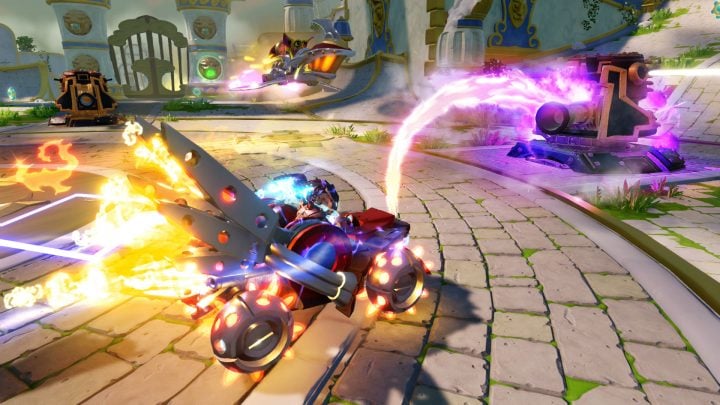 The Skylanders franchise continues to innovate on its original mechanics. Everyone who purchased the starter pack for the first game was able to add new experiences by simply placing one of the figures that came with the game on a portal that unlocked new stuff. Skylanders SuperChargers continues that.
Skylanders SuperChargers is about unlocking companion vehicles to go along with those new Skyland denizens. The SuperChargers and new figures will come as separate add-on purchases. Skylanders SuperChargers itself will come with specific levels that use the vehicles in new ways. There's a boat, a submarine, a racer and helicopter planned. Purchasing the vehicle's physical figures unlock them in the game for any Skylanders figure they own, but players will get the best results only with the companion meant specifically for that vehicle.

Read: 2015 Skylanders SuperCharges - What You Need to Know
Skylanders SuperChargers will be the first time there's been playable vehicles in a Skylanders game. In a nod to upgraders, anyone with a portal add-on already will be able to purchase discounted digital versions of Skylanders SuperChargers. Expect Activision to show more Skylanders SuperChargers figurines at E3 2015.

As an Amazon Associate I earn from qualifying purchases.