Which Phones Let Me Control Any TV
So you want to control your TV with your phone. You'll need a phone with an IR port if you want to control any TV with your smartphone, which is a taller order than it used to be. There are still some phones that can control your TV, sound bar and cable box, but the list is shrinking.
If you have a cable box, you can use almost any iPhone or Android phone to change channels and use DVR like functions, but you won't be able to control every TV out there.
For a short period in 2013 and 2014 almost every Android phone came with an IR blaster that could control just about anything that had a remote — even without the need to do any real setup to the TV.
Here are the phones that can control any TV, sound bar or call box . This list is updated for 2016 and 2017, but some of the phones are older models. We'll also include options that let you turn any phone into a remote control using an accessory.
Best Phones With IR Blasters in 2016 and 2017
There are only a handful of smartphones that still include an IR blaster so you can use your phone to control any TV. Samsung, LG and Huawei are the main companies supporting this feature that are sold in the U.S., but you will also find some Xiaomi, LeTV and LeEvo models that include an IR blaster to control your TV.
Samsung Phones That Can Control TVs
The Samsung Galaxy S7, S7 Edge and recent Note devices don't include a IR blaster that can control a TV. If you want this feature you will need to look at the capable, but older Galaxy S6 models.
Samsung Galaxy S6
Samsung Galaxy S6 Edge
Samsung Galaxy S6 Active
LG Phones That Can Control TVs
Many LG smartphones still include IR blasters that can control TVs and other devices. Even the LG V20 includes an IR port, which is absent on many new smartphones. LG did not continue this with the LG G6. It's not clear if the LG V30 will feature an IR port at this time. If you want the newest phone that can control any TV, this is the option you want to buy. Older models from LG also offer this feature.
LG V20
LG G4
LG G5
LG V10
Huawei Phones That Can Control TVs
The most popular Huawei phone that can control a TV is the Honor 8, but it's not the only one. The P9 Plus also works, but you should check compatibility with carriers before buying one.
Other Phones That Can Control TVs
There are certainly other phones that can control any TV, but many of these are not sold in carrier stores in the U.S. or at retailers like Best Buy. You may be able to use them with some carriers, but make sure you check before buying.
Xiaomi Mi 5
Xiaomi Mi 4s
Xiaomi Mi 3s Prime
Xiaomi Redmi Note 3 Pro
Xiaomi Redmi Note 4
Xiaomi Max
LeTV le 1s
Letv le Max
LeEco Le 2
LeEco Le 2 Pro
LeEco Le Max 2
Lenovo Vibe X3
IR Blaster Adapters and Accessories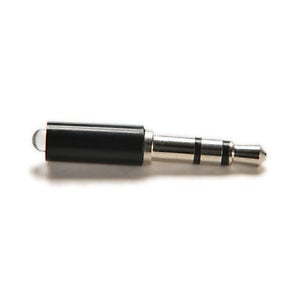 There are many IR blaster accessories that are $20 or less on Amazon and eBay, but they don't all work with every phone or with every TV model.
If you decide to buy one, make sure you look for an option that includes support for your phone, and look for any details about your TV or devices that you want to control.
How to Control Your TV with any Phone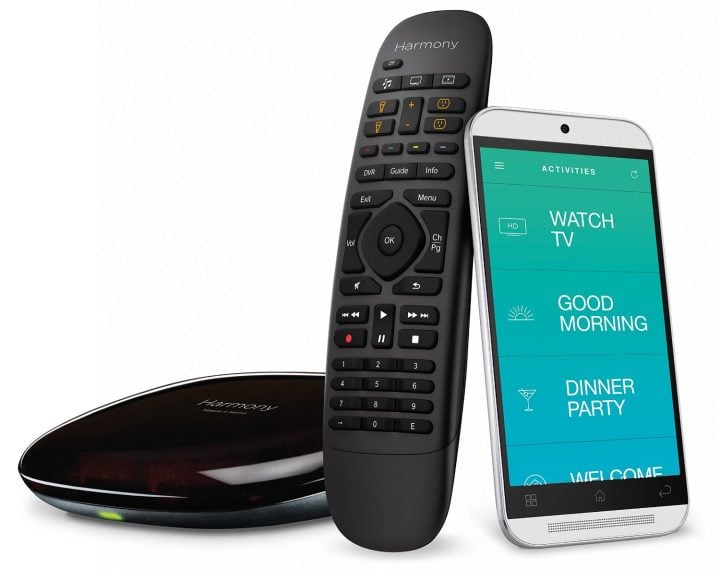 For users that need to control their home TV with any phone — Android or iPhone — there is a more surefire option, but it is more expensive and it isn't a portable tool that can control any TV.
The Logitech Harmon Companion All in One Remote Control or Harmony Hub allows you to control your TV and other devices with your Android phone or iPhone. You need one of these in each room that you want to control, but it is incredibly handy. We've been using one to set up activities for using all the devices in a room.
With the push of a button we can turn on the TV, sound bar, Xbox One and adjust Hue lights to the right color and brightness to play games or watch movie.
The Logitech Harmony Companion All in One is $129.99 at Amazon.
TV Control Apps for iPhone & Android
If you have cable or satellite service with Spectrum, DirecTV, Dish, Comcast, FIOS or AT&T you can probably control your DVR with your phone. Simply find the app for your cable company in the app store and download it to your phone.
From there, you can change channels, access your DVR and some other functions. You will only be able to control your cable box or DVR with this, not others in public.

As an Amazon Associate I earn from qualifying purchases.