Why Does Every Twitter App for Android Suck?
Since I picked up the Galaxy Nexus I've spent more time on Android. The Nexus delivers one of the best Android experiences yet, but it reminds me of my biggest complaint with Android — the poor quality apps.
There's no lack of apps on Android, but when you compare the quality of apps from iPhone to Android there is, more often than not, a noticeable difference in the visual appeal and usability. I could even live with ugly apps if the was easy to use, but those are also few and far between.
For the past few weeks I've tried to find a Twitter app for Android that doesn't suck. Sadly, I'm still looking. Here's what I've found and what I want.
Twitter Apps for Android I've Tried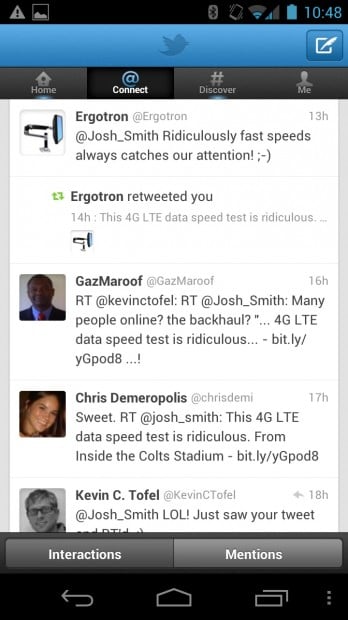 Twitter – The basic Twitter app does a decent job, but at the end of the day it is just too basic. I feel like I am using a dumbed down version of Twitter when I try to use this.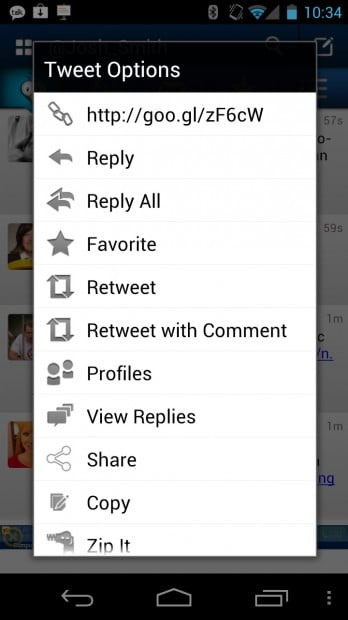 Tweetcaster – After seeing Chris Leckness using this app at CES I had high hopes, but Tweetcaster is too cartoony looking for my taste and it doesn't help that tapping a tweet presents so many options you need to scroll.
Plume – I use this app most often. While it is the best I have found, I still find that it isn't easy enough, or intuitive enough, to see what someone was replying to. It's also very annoying that when you want to share a photo, the link is at the front of your text box, making the text entry annoying enough that it is better to avoid using the share functionality from most apps.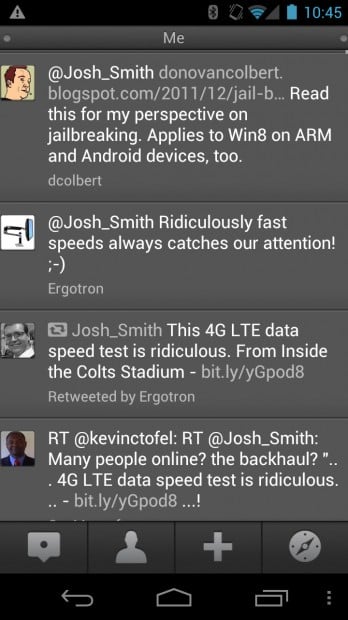 Tweetdeck – I like that you can swipe between multiple columns, including lists, but overall this app still has issues for me. One that I always run into is the time it takes to ge to the top of my timeline. Even with the ability to jump to the top, it scrolls through all the tweets and will occasionally time out because there are so many messages.
Of those I have used, Plume and Tweetdeck have been the best, but both of them are still short of perfect for my use.
My Perfect Twitter App for Android
I want a Twitter app for Android that doesn't require extra clicks and overload me with information I don't want. Tweetcaster is the worst, but it is not the only offender.
It's especially frustrating since this should be common sense, and because Google provides guidance on design for Android.
People get overwhelmed when they see too much at once. Break tasks and information into small, digestible chunks. Hide options that aren't essential at the moment, and teach people as they go.
What I want a Twitter App to Do
Make it easy to see the message someone replied to.
Support for easy access to multiple lists.
Sensible presentation of buttons and actions.
Fast access to blocking and spam reporting.
Easy way to jump to the top of the timeline.
Ability to view native retweets.
Use of gestures and swipes to access functions.
So far, the best Twitter app I have used is Tweetbot for the iPhone. I love that I can reach the conversation be swiping to the right, replies by swiping to the left and the sensible options presented then you tap on a tweet. I also like that I can set any list as my main timeline with two taps. This makes it easy to jump between topics and groups.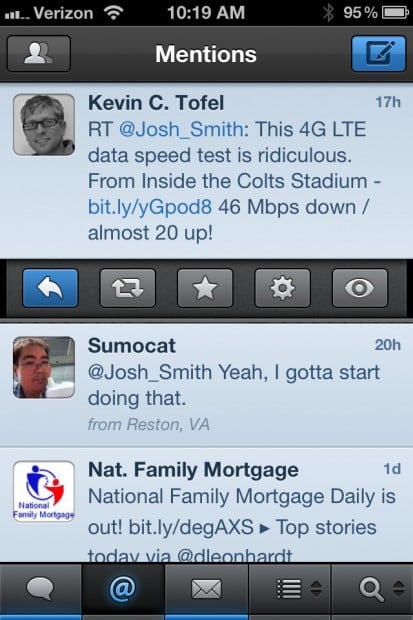 I use twitter a lot, so I am perfectly fine with paying for a great Twitter app for Android. I bought Tweetbot on the iPhone for $, and would gladly pay the same amount, even a $5 or more, for an awesome Android Twitter app.
—
Help me out. Is there a perfect Twitter app for Android waiting out there? Let me know in the comments.

As an Amazon Associate I earn from qualifying purchases.