Why iOS 5 Isn't Enough To Make Me Switch From Android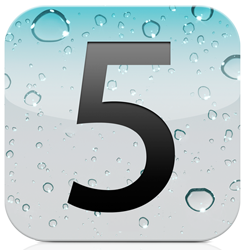 Apple finally announced the top ten features of iOS 5, which included a few of the features that iOS 5 needed to make me switch from Android to the iPhone, but ultimately iOS 5 is too much catching up and not enough innovation to get me to make the jump.
Granted we are still learning about iOS 5, but my initial hands on with iOS 5 on the iPad hasn't convinced me to switch to iOS on my phone, though it has solidified the iPad's hold on the consumer tablet market.
Why iOS 5 Isn't Enough To Switch From Android
Better Notifications – Apple has delivered a much improved notification system, including lock screen information, but the new features haven't yet proven to be more than a catchup to where Android has been. The new notification system includes the ability to swipe to take actions, which Android does with a tap.  As far as the lockscreen goes, there are multiple apps and implementations of lock screen notifications available for Android which provide fast access to alerts and notifications. The HTC Sensation 4G and Evo 3D for Sprint also support a new and improved lockscreen with notifications and other information
I was hoping that Apple would deliver a new notification system in iOS 5 that would put Android on notice, but Apple seems content with catching up to Android in terms of notifications.
Widgets – We still don't have widgets on iOS 5. For a company that talks about simplification and the user experience it is stunning to see that in the 5th version of their operating system, which Apple calls the, "world's most advanced mobile operating system," you still need to tap on an icon just to see the weather, your appointments, email headers and status updates. I can live without widgets on a tablet, but when it comes to a phone, that I want to be able to glance at and get back on the move, widgets are a must.
Non Apple App Store – I never expected Apple to deliver this feature, and with more thought it isn't absolutely necessary to make me switch, but iOS 5 didn't deliver the stunning capabilities needed to make me overlook the lack of an ability to install non approved apps.
Turn by Turn Directions – Another shocker was the lack of a better maps app in iOS 5 with turn by turn navigation. At this point, the map solution on iOS 5 is getting laughable. We know Apple isn't holding back on turn by turn navigation for the sake of developers, since they dropped several new apps that replace many apps, so why is Apple still lagging behind here? If it's a matter of not being able to come to an agreement with Google, it's time Apple started looking to an app maker or to Bing.
Alternate Keyboards – Apple hasn't opened up the App store to replacement keyboards, but the new iPad split keyboard shows that Apple is at least paying attention to this space and one can hope innovating the iPhone keyboard as well. If you spend any amount of time trying to type on a phone and then try it with a better keyboard like SwiftKey, you'll realize I'm not just a cranky writer with a keyboard fetish.
At the very least Apple needs to allow me to long press a key on the iPhone keyboard to enter an alternate character like you can on Android. This speeds up text entry considerably, especially when it comes to punctuation, symbols and numbers.
iOS 5 Isn't the "World's Most Advanced" Yet
For all that Apple introduced with iOS 5, including cutting the cord and iCloud downloads, the company still has a long way to go in delivering a mobile operating system I want to use on my phone. Rather than delivering maps or other features that are important to the mobile user experience Apple has placed a greater emphasis on the Game Center and Media, which are important, but secondary to the inclusion of features like turn by turn navigation and advanced keyboard functionality.
Ultimately, one of the biggest reasons I won't be switching is that Apple is still of the mindset that everyone needs to be using Apple products. iMessage looks cool, but just like FaceTime I can't use it to interact with my friends on Android, Windows Phone 7 and BlackBerry. I don't want to go back to a time where I need to worry about what phone my friends and coworkers use. At least everyone can get a Google Talk account for free, and use it on devices that aren't running Android.

As an Amazon Associate I earn from qualifying purchases.