Why the iPhone 6 Plus Might Pull Me Back to the Apple Fold
The Apple iPhone 6 Plus looks like a beautiful piece of hardware. Apple unveiled it, and then promptly began taking record pre-orders. The phone sold so well that few outlets will get buyers a phone ordered today until some time in October.
I stayed up late and claimed an iPhone 6 Plus with 64GB of storage in gold from AT&T. That's not shocking, but it might surprise my friends and family that I'm seriously thinking about using it as my primary device and using my beloved HTC One M8 as the backup family phone.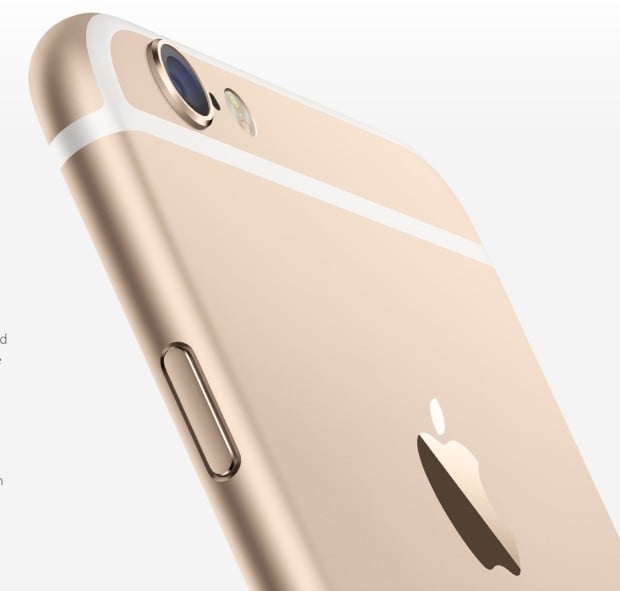 A couple of years ago my family cut the cord. We use an iPhone as the family phone. During that time Android lured me away and I used different Samsung and HTC phones as my daily drivers. Both of my sons jumped onboard with Android devices replacing their old iPhones because they got my hand-me-down phones.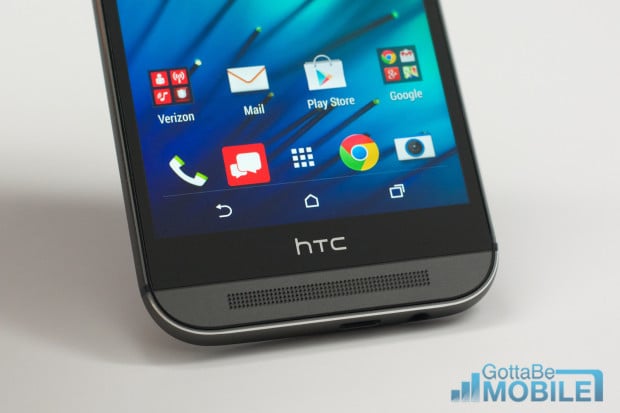 Before going Android, the iPhone 3G on through to the iPhone 4S served as my phone of choice. I tried Android once, but couldn't get used to it, until the OS matured and the hardware caught up to Apple.
Before switching to Android, I stood in line for an iPhone 4 and spent two days shopping all over town for an available iPhone 4S.
iPhone 6 Plus Screen Size
Two things pulled me over to the Android camp. Foremost, the larger screen sizes that became popular on Android devices made the following things easier thanks to more screen real estate:
Watching video
Surfing the Internet
Reading books
Presenting information for teaching
Typing
The Samsung and HTC phones I owned worked better for the above features, especially for my aging eyes.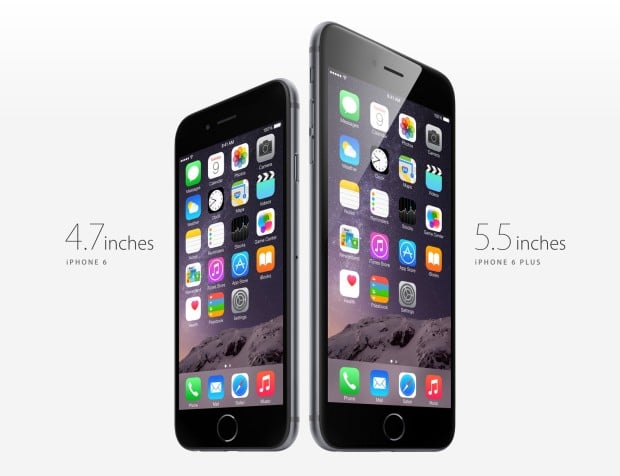 The upgrade from a 3.5-inch iPhone screen to a 4.0 screen didn't go far enough. The screen grew taller, not wider. Surfing the web on a large 5-inch or larger screen makes it hard to go back to the narrow iPhone. The older I get, the harder it was for me to see the tiny text. The 5.5-inch iPhone 6 Plus screen fixes the first problem that lured me away to an Android phone.
iPhone 6 Plus and iOS 8 Custom Keyboards
In addition to screen size, the custom keyboards that now work on iOS 8 make the iPhone 6 Plus more compelling.
Almost every manufacturer puts a sliding gesture-based keyboard feature on their Android phone. It's hard to go back to the iOS keyboard after getting used to this style of text entry. Gesture typing in keyboards, like those from Swype or Swiftkey coming to iOS 8, will make entering text on an iPhone bearable and hopefully usable.
Other Android-like Features Coming to iOS 8 and iPhone 6
Apple borrowed a few other features from Android that could lure former iPhone users back home, like notifications that allow interaction within the notification area. Users could send Tweets or post to Facebook in the pull-down notification area before iOS 8, but Apple plans to expand the feature. Third-party apps can now add this to their apps. Also, some of the Apple apps will give users more features, like the ability to send text messages from within the notification area.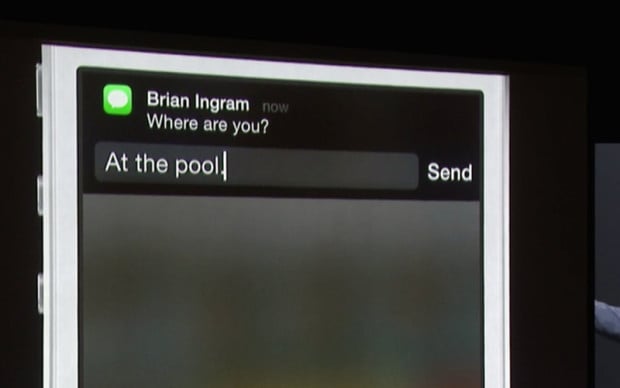 Apple added a voice command that allows users to control Siri without having to press a button (whenever the phone is plugged into power), much like the OK Google feature that lets Android users control their Moto X, Nexus 5 or other Android phones by speaking. iOS 8 users can do this by saying "Hey, Siri."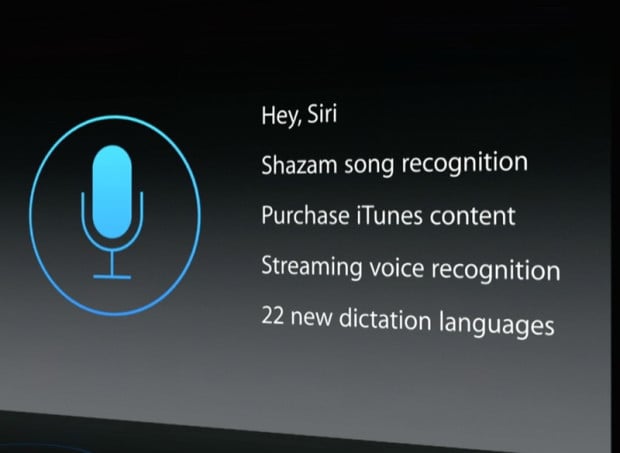 Android Widgets can do things without opening apps and they run on the Android home screen. Users can see their schedule calendar, view and respond to text messages, control a music playlist and more.
iOS 8 adds a widget-like feature to the pull down notification center on an iPhone. These live widgets will help users with things like live data usage control, thanks to a widget called Dataman. The widget will show the user how much wireless data they've used during their billing cycle once the phone is updated to iOS 8 and the app gets an update.
Finally, apps can interact with one another in iOS 8. One app can send content to another iOS app using this new app sharing. This mimics the Android share feature, where a user could post a link to the latest GottaBeMobile story to their Evernote stories notebook.
iOS 8 and iPhone 6 Plus Features Not in Android
Most of what Apple added to either iOS 8 or the iPhone 6 already comes on and Android phone or in the Android operating system. However, iPhone 6 and iOS 8 users will enjoy a couple of features exclusive to Apple. First, the iPhone 6 Plus camera adds something called Focus Pixels, which help in quickly focusing on subjects in a shot. The sensor in the camera focuses continuously on subjects, instead of needing a tap to change the focus point as people need to do in earlier iPhones. Add in optical image stabilization, and the iPhone 6 Plus camera hopefully will take great shots.
https://www.youtube.com/watch?v=FglqN1jd1tM&list=UUE_M8A5yxnLfW0KghEeajjw
Android enjoyed many of the features that will be coming in Apple Pay for some time, but paying meant the user had to open the payment app, get it ready and then tap. The iPhone 6 with Apple Pay lets users wave their phone on a payment system and touch the Touch ID fingerprint reader and be done.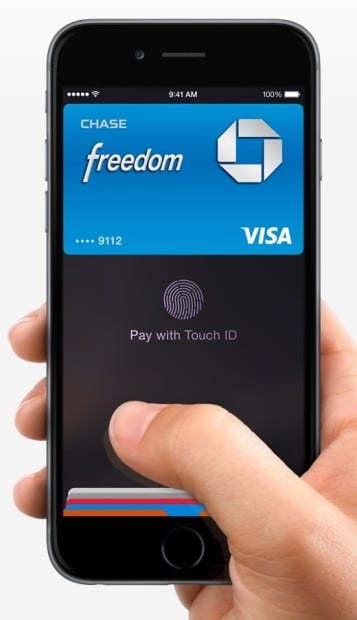 Finally, the lightning cable's not new, but it beats the micro-SD connector found on Android phones. People will argue that the proprietary connector from Apple means users can't charge their phone with any USB to micro-USB cable lying around. That's true, but the connector works easier and people don't need to make sure they're inserting it the right side up/down.

This article may contain affiliate links. Click here for more details.