Why You Shouldn't Buy the LG V30 or G6 Right Now
The LG G6 is an impressive phone from last year with a lot to offer. That said, it's a phone you shouldn't buy right now. The same can be said about the powerful LG V30. They are tempting options but buyers should hold off and wait a little bit before buying. Read on to find out why.
Between the LG G5 and the G6, LG has struggled the last few years. And even though the LG V30 was an excellent phone, it couldn't compare to the curved Galaxy S8.
Read: Reasons to Wait for the LG G7
Nearly a year after the LG G6 release there are multiple reasons why you should get one right now. And that isn't just because new phones are coming. In fact, there are several reasons why. If you need a phone now, go ahead, but you'll be glad you waited if you take our advice. At that goes for the V30 too.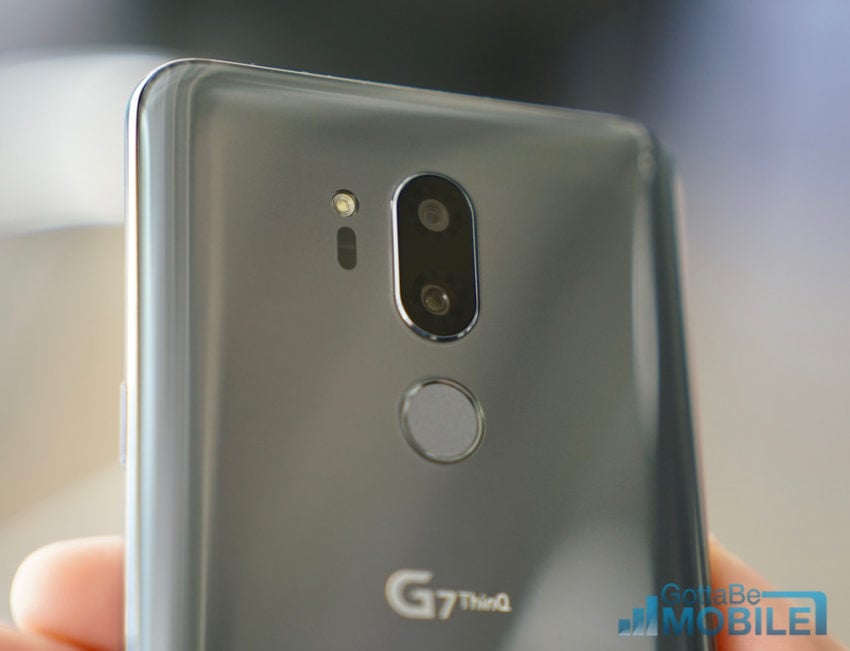 If you didn't get a new phone at the beginning of the year on sale or when the Galaxy S9 arrived it might be too late. April and May aren't the best times to buy a new smartphone. That's because summer deals are about to hit, new phones are on the horizon, and flagships for the second half of the year are just around the corner.
In fact, there are a lot of great phones available right now, it's just a bad time to buy them. Whether that's the LG V30, the Pixel 2 XL, or even the Galaxy Note 8. Instead, you'll want to consider the LG G7 ThinQ, the Pixel 3, OnePlus 6, or even the Note 9.
Wait for the LG G7 ThinQ
The first and biggest reason you shouldn't buy the LG G6 or V30 now is that the LG G7 is almost here. In fact, most carriers in the United States will make it available from June 1st. Meaning you only have a few weeks to wait, and you'll get a phone that's better than both, and blends the best of both into one flagship smartphone.
LG just announced the all-new LG G7 ThinQ, and it combines the best of the V30 and the G6 into one device that's better in every way. This phone is here to compete in 2018, and to take on the Galaxy S9 or Galaxy Note 9.
You'll get a beautiful 6.1-inch edge-to-edge screen (with a notch) and three cameras. And while dual rear cameras aren't anything new for LG, this year they're better than ever. Pair that with some neat AI Camera controls, faster internals, high-end specs and water-resistant, and it simply doesn't make sense to buy an older phone today.
The only reason you might want the LG V30 over the G7 is the bigger battery inside. That aside, you'll get the same Quad-DAC for improved audio, the latest Android 8.0 Oreo, and lots of other exciting specs and features. Here's how the G7 compares to the G6, so you know which one you'll want.
Galaxy Note 9
Another huge reason you'll want to pass on the LG G6 or V30 right now is that a new Galaxy Note 9 is almost here. Yes, the Note 8 is still pretty new, but we're hearing Samsung wants to release another one earlier than ever before. Even if they don't, the Note 9 would still likely arrive in August, which is only three months away.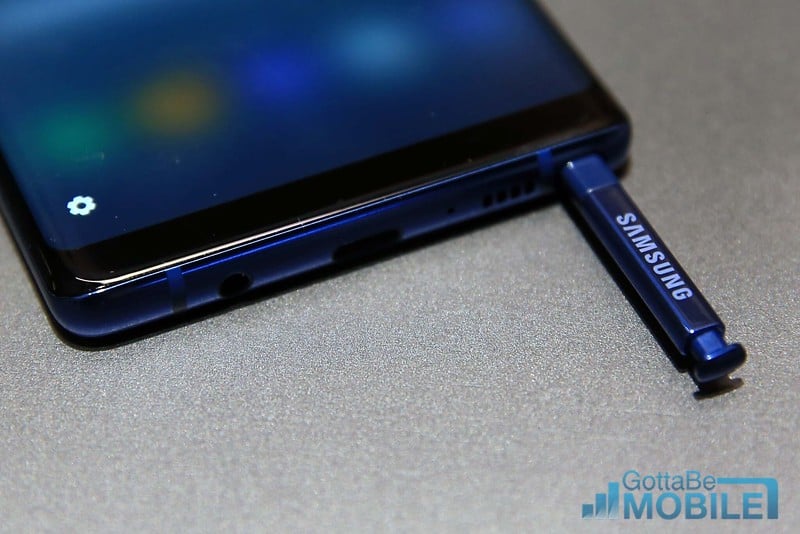 Each year Samsung's Note line arrives during the second half of the year. That said, to compete with Apple, Google, and even LG, we're hearing the latest Note 9 is coming earlier than expected. With something along the lines of a 6.3-inch or bigger curved display, 6GB of RAM, 128GB storage, 3-4 cameras and a huge battery, it's worth waiting for. In fact, here are a few reasons you might want to wait for it.
And while Samsung devices aren't everyone's favorite, they're typically some of the best smartphones on the market. Skip the older LG V30 and get the new G7 ThinQ or something else from Samsung.
OnePlus 6 Release
If you love LG smartphones, Samsung might not be for you. That said, a phone from OnePlus might be perfect. OnePlus is slowly becoming a household name, and they make some of the best phones for those on a budget. You'll get something like the Galaxy S9 or LG G7, but without spending an arm and a leg.
Rumors have been all over the place about what to expect, and we'll know for sure in just a few weeks. The OnePlus 6 will debut in May and get released shortly after. Basically, you only have a few weeks to wait for it.
The OnePlus 6 will offer a big 6-inch screen, nearly stock Android, dual cameras, and a fingerprint scanner on the back too. Overall it's an experience similar to the LG G7, only without LG's custom skin over stock Android. Basically, why get something that's already old and outdated like the V30 or G6 when new phones are almost here? And not just one or two, but several. You can get the G7, OnePlus 6, or even the upcoming HTC U12. Some of which will cost less than the LG V30, but deliver an even better experience.
HTC U12 Coming Soon
Another company that used to create excellent smartphones but now doesn't get much attention is HTC. However, in 2018 HTC is going to deliver some great phones that will compete with Samsung and Apple. In fact, we're already seeing a leak of the upcoming HTC U12, and it's going to match the iPhone X style with nearly no bezels.
Basically, if leaks are accurate, the HTC U12 will be all screen on the front. Save for a small cutout at the top for the front camera, sensors, and speaker grill. HTC consistently makes some of the best hardware, and the company was recently acquired by Google.
The new HTC U12 surfaced on Facebook and has leaked several times ahead of the May 23rd release event and date.
HTC's new phone will reportedly come with a big 6-inch long and skinny screen like the Galaxy S9 or iPhone X. Pair that with four cameras, a premium design, and the latest specs, and this phone sounds exciting. Not to mention it looks similar to the LG G6 on the back, only it's better in every way.
Other Competition
In closing, it's worth stating that the Android smartphone competition is going to heat up in the second half of 2018. For the sake of time, and because most of them aren't coming for a few more months, we're bunching the rest into one category.
We're expecting a new Moto X5, the Moto Z3 Force, and Essential Phone 2 within the next 3-4 months. Not to mention a new Pixel 3 and Pixel 3 XL in October. You'll want to pay close attention to new phones from Huawei this year too. Huawei is the 3rd most popular smartphone manufacturer in the world behind Samsung and Apple and makes great smartphones. Samsung and LG will have some solid competition this year.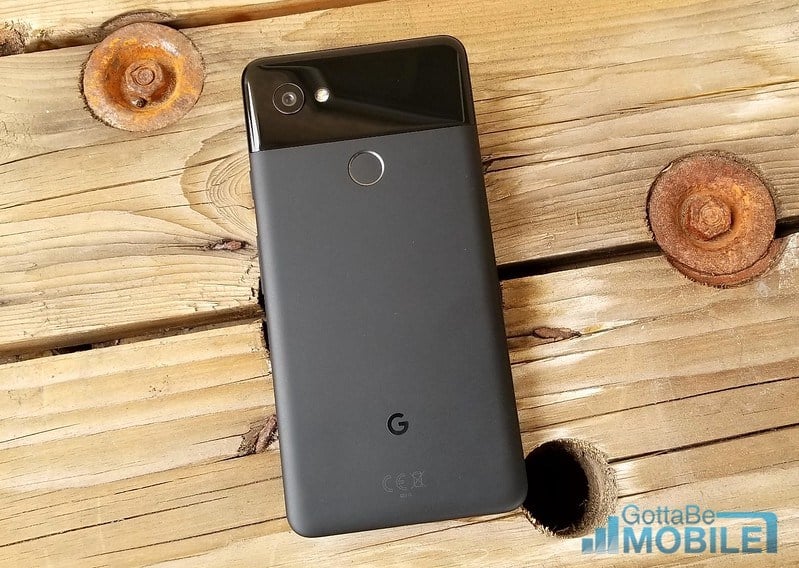 If you're interested in the LG G6 or V30 you probably need a phone right now. And we understand that. If so, take a look at the Galaxy S9 or Galaxy S9+. If you can't wait 3-4 months for some of these other phones that are on the way, snag the impressive new LG G7 ThinQ. It's a great phone with plenty to love, a sleek design, and a high-end camera experience.
All we're really saying is you have options in 2018. Whether that's a Galaxy S9, the wallet-friendly OnePlus 6, or the upcoming LG G7. Don't settle for a phone that's already a year old, or that came out in 2017. You're already a year behind and will get one year fewer software updates. That's just as important as a big screen or the latest specs.
So while the LG G6 and V30 are still pretty compelling phones we simply think it's a good idea to wait a little longer in 2018 to see what else is available. If all else fails, in a month or two grab the LG V30 at a steep discount, or the LG G6 for under $500 at T-Mobile.