Why You Shouldn't Buy the Nexus 5 Right Now
Google's Nexus 5 is one of the better smartphones money can buy, and arguably one of the best price to performance Android phones available to date. However, the Nexus 5 is a smartphone that users probably shouldn't buy right now.
Last year, Google announced the all-new Nexus 5 for 2013 along with a brand new Android 4.4 KitKat release on Halloween. The last day of October. It was released a few weeks later, and was extremely popular. So why does that matter? Because a new Nexus 6 could be coming around the same time this year.
Read: Nexus 6 Rumors Swirl
The Nexus 5 is considered one of the best Android phones for your money, simply because it offers everything you'd want in a powerful flagship smartphone all for a great price. It's sleek, powerful, and runs the latest version of Google's Android operating system. The Galaxy S5, LG G3, and a few other phones may have newer hardware and better cameras, but they're all new. Google's Nexus 6 will offer something similar, and is a key reason you shouldn't buy the Nexus 5 right now.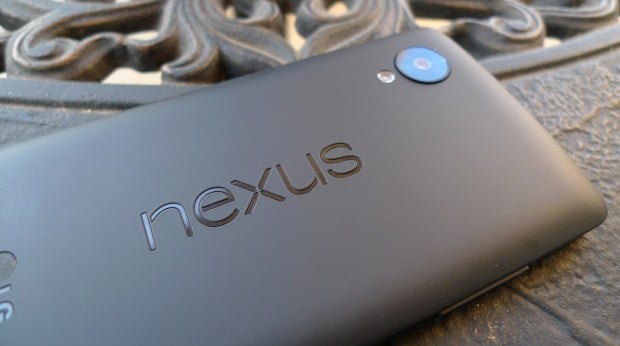 With the summer coming to an end and fall officially here, many are looking to get ahead on their holiday shopping or getting new phones for kids who are back in school. And while the Nexus 5 for just $349 seems like the perfect option, and it is, there's something else on the horizon you'll want to wait for.
Google's Nexus 5 offers a beautiful 1920 x 1080p full HD display, a powerful quad-core processor and a decent camera on back for shooting photos, but there are multiple areas the smartphone could be improved upon. All of those (and more) are expected to be inside the Nexus 6, including a massive battery.
Read: Nexus 5 Review: One Month with Google's Flagship
While Nexus smartphones aren't as popular as the tablets simply because they aren't in stores, Google still has compelling packages to offer and its latest is one you'll want to watch for. The Nexus 5 is still a good deal, but I'd hold off until we know more about the Nexus 6.
Moto Nexus 6
The main reason we'd recommend prospective buyers pass on the Nexus 5 right now, today, is because the rumored Motorola-made Nexus 6. Motorola's been building some excellent hardware lately, ones that are customizable, impressive, and wallet friendly, and all of that should carry over to the Nexus 6. The only problem could be the big screen.
Over the past few months more details have slowly emerged regarding Google's next Nexus smartphone, and the last week we've received tons of details.
Read: Nexus 6 Rumors: What We Know So Far
The Nexus 6 is reportedly a massive smartphone made by Motorola offering a large 5.92-inch quad-HD display, and tons of other exciting new features. This may instantly put some buyers off, due to the large size, but small bezels should help keep the overall size to a minimum. But it will still be a big phone.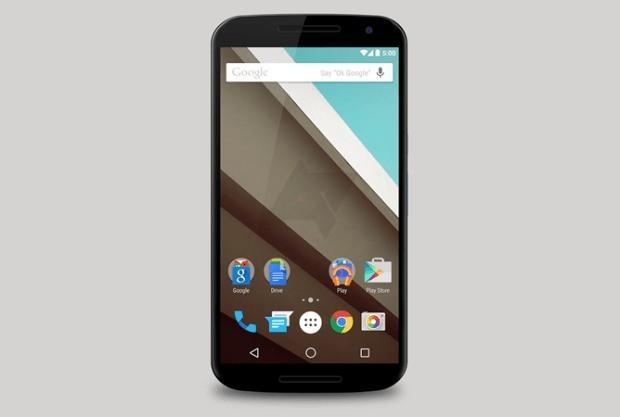 Key details surfaced back in September, and lately we've seen benchmark results confirming some of the specs, reportedly some FCC filings, and even leaked photos of the new Nexus 6. All that means it could be coming soon, and here's what rumors are telling us it will include.
Nexus 6 Hardware
The Nexus 5 is still a great phone, don't get us wrong, but everything can be improved. The camera was lackluster, battery life wasn't nearly as good as many hoped, and the screen was a little washed out if you ask me. However, all of that and more will change with the new Nexus 6. The information below is based from an array of sources all reporting similar results.
Nexus 6 Specs (Rumored)
5.92-inch 2560 x 1440 Quad-HD Display
2.7 GHz Quad-Core Snapdragon 805 processor with 3GB of RAM
32GB internal storage
Android 5.0 "L Release" (64-bit support)
13 Megapixel camera with OIS, 2.1 front camera
Ring Flash similar to Moto X
Front Facing Speaker (bottom, look close)
Aluminum frame around device like the new Moto X 2014
3,200 mAh battery
more
The biggest thing you'll notice here aside from the massive screen is the improved quad-core processor, a front facing speaker, excellent 13 megapixel camera with OIS, and of course that 3,200 mAh battery. One of the Nexus 5's biggest downfalls was the tiny 2.300 mAh battery. As a comparison the Galaxy S5 is 2,800, the LG G3 is 3,000 mAh, and they all last more than a few hours longer. We need bigger batteries in our Nexus phones, and the Nexus 6 will finally deliver. And it will need to if it's pushing a massive 2k resolution Quad-HD display. Here's some leaked images and comparisons.
The Nexus 6 should have sleek bezels to keep the size down, making sure that nearly 6-inch screen is still easy to hold and somewhat pocketable. In fact, a few photos have arrived suggesting that while it has a bigger screen than the iPhone 6 Plus and Galaxy Note 4, the size will actually be physically smaller. So that's good news.
Nexus 6 Release Date
So all of that sounds great, but why should you pass on the Nexus 5 right now? Because the Nexus 6 could be available in less than a month. Delivering a much better experience in all key areas for a similar price tag.
The Nexus 5 was announced on October 31st with the new Android 4.4 KitKat, and released a few weeks later. We're hearing something similar is en route for the Nexus 6. The actual release date is still a mystery, but multiple sources have it being announced and coming soon. Below is a tweet from a popular Android developer who's been accurate with leaked information in the past. His anonymous sources confirm the new HTC Nexus 9 tablet will be launched on October 16th, and officially released and available to buy at a later date. Many sources suggest the Nexus 6 is coming at the same time.
Same source: Announcement rather than launch of the HTC Nexus 9 on 16th October. 8.9" (of course!)

— Paul O'Brien (@PaulOBrien) September 18, 2014
To add to this, another report from AndroidAuthority claims October 15th or 16th, as the date isn't final. Their tipster says both the new Nexus 6 and Nexus 9 tablet will debut with Android L on the 15/16th, as a general announcement, and the release will be on November 1st.
If this information is correct the Motorola Nexus 6 release date could be around November 1st. Last year the phone came months later than the tablet, as their are a lot more hurdles to jump, so we could see the Nexus 9 arrive first, with the Nexus 6 smartphone being available later in November, but we hope that isn't the case.
Nexus 5 Deals
Last but not least is Nexus 5 deals, and the Nexus 6 price. Last years model is only $349, which is an excellent price for a smartphone, and recently we've seen deals offering it for only $315. Naturally, when a new model arrives we can expect more and more Nexus 5 deals to start surfacing. This means that if the N6 is simply too big for your taste and you're looking to get the Nexus 5 now, wait a few weeks or a month and hopefully better deals surface.
Secondly, the Nexus 6 could come in around the same price. Given the increase in specs, screen, and an expensive battery though we're expecting something along the lines of $399 and $449, if not more. We'll have to wait and see.
Final Thoughts
If you've been considering the Nexus 5 and aren't happy with the current crop of Android smartphones, by all means, it's a great smartphone. That being said, something better is surely on the horizon. Whether that be the Nexus 9, or a new Galaxy S6 next year. Obviously most don't want to wait until April of 2015 for a new Galaxy phone, and the Nexus 6 is the logical device worth waiting for.
I've said just about everything that needed to be said above. The Nexus 6 will be bigger, better, faster, improved in all key areas, and offer the latest and greatest version of Android all for hopefully a decent price.
Rumor has it an announcement is coming this month with a release quickly following sometime in early November. The phone could take a few weeks longer to arrive, but either way we have an exciting few weeks or months for Android users ahead.

This article may contain affiliate links. Click here for more details.