Will T-Mobile Launch the 7-Inch Dell Streak at CES?
Leaked images of Dell's 7-inch tablet has emerged, and this time the Android tablet with Dell's Stage user interface is shown with T-Mobile branding, suggesting that an announcement may be probable at CES.
The 7-inch Dell Streak would join Dell's original 5-inch Streak as Dell continues to expand its presence in the mobile space with tablets and smartphones. The company had launched its 5-inch Streak to an enthusiastic audience, but the Streak's consumer acceptance was slow as Dell struggled with a late launch after an early announcement as well as the device's dated operating system. The company is only now rolling out Android 2.2 Froyo upgrades to the 5-inch Streak, which launched with Android 1.6 late 2010.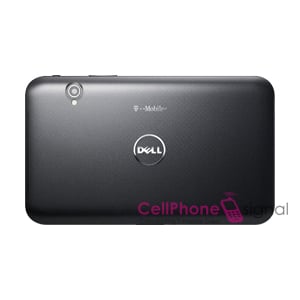 Hopefully, if T-Mobile will offer the Streak with its 3G/4G HSPA+ service, the carrier will offer the 7-inch tablet in its stores. The AT&T 5-inch Streak saw limited adoption in the U.S. as that device is only offered via Best Buy locations and through Dell's web channel; it is not sold through AT&T though the retail models from Best Buy are locked to AT&T's service.
The 7-inch Streak images obtained from Cell Phone Signal shows a device with a back with curved sides, which is slightly different design than the 5-inch Streak as that had more angular and sharp sides. The images also indicate that front- and rear-cameras will be present on the device, though it is still unclear if T-Mobile will allow voice calls on the tablet; with the 5-inch AT&T Streak, the device can be used as a smartphone as it allowed for voice and data, but U.S. carriers have thus far limited the 7-inch Android Galaxy Tab tablet to data mode and have not permitted voice calling on that device.

As an Amazon Associate I earn from qualifying purchases.