WWDC 2012 Roundup: iOS 6, New MacBooks, and More
Earlier today, Apple CEO Tim Cook and his colleagues took the stage at the company's WWDC 2012 conference in San Francisco and announced a host of new products including iOS 6, a brand new, upgraded Retina Display MacBook Pro and more.
There were quite a few rumors leading up to the event and while some came true, there were others that Apple failed to mention.
The company did not announce an Apple TV SDK as was rumored, it didn't announce a new Apple HDTV and it did not announce a new iPhone 5, something that many out there had been hoping for.
It did however reveal some good looking software and a gorgeous new MacBook Pro that has an extremely thin design and a high-resolution Retina Display to boot.
Here is a look at what Apple did announce at WWDC 2012.
iOS 6
Apple announced its new mobile operating system in iOS 6 which will be coming to the iPhone, iPad and iPod touch at some point this fall.
New features include deep Facebook integration, new features for Siri, a new Maps application, all of which are a part of over 200 new features that Apple has loaded into iOS 6.
New MacBook Pro/MacBook Air
https://www.youtube.com/watch?feature=player_embedded&v=Neff9scaCCI
Apple has heavily rumored to be announcing new MacBook models at WWDC and the company delivered. Not only did Apple announce upgraded MacBook Airs, but the company also announced an ultra-thin, Retina Display MacBook Pro that the company calls "the most beautiful computer" that it has ever made.
OS X Mountain Lion
https://www.youtube.com/watch?feature=player_embedded&v=ZJJfsvOoWWQ
In February, Apple released a developer preview of its next version of OS X, OS X Mountain Lion. Mountain Lion will follow Apple's current operating system, OS X Lion, and it will bring several features already found on Apple's iOS operating system along with it when it arrives in July.
New Accessories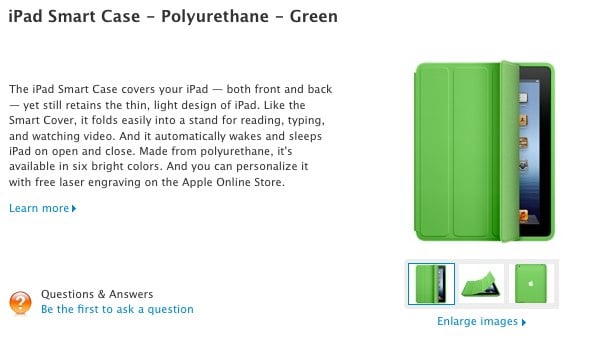 The company also quietly announced several new accessories including a new, upgraded smart cover for its tablet device, the iPad.