Xbox Game Pass: What it Is & How Much it Costs
In the world of video games, everything is constantly in flux. Some days you're sure that you've got a handle on it all. Then a surprise change throws everything you know out the window. Announced this week, Xbox Game Pass has the potential to alter the way you enjoy games.
Xbox Game Pass is for those of gamers that just want to enjoy games, no matter their release date. Subscribers pay a single monthly fee and Xbox Game Pass lets them download any of the games available in its library. If this scheme sounds familiar to you, it's because Netflix has offered a similar experience with movies and television shows for years. So too, has video game power house Electronic Arts.
Microsoft clearly isn't hoping to turn its entire install base into Xbox Game Pass subscribers, but it is hoping that Xbox Game Pass will give users that aren't necessarily chasing the next must-have title a new way to play games. It'll also offer Achievement hunters the opportunity to add to their Gamescore without having to spend a lot on new titles.
What is Xbox Game Pass & How Much Does Xbox Game Pass Cost?
Simply put, Xbox Game Pass is a monthly subscription service with a rotating catalog of games. Xbox users pay a monthly fee for access to a catalog of games that they wouldn't have access to otherwise. If a game is available in Xbox Game Pass, subscribers are able to download it and play everything that it has to offer.
These games come with their Achievements, meaning you can use them to build up your Gamerscore without buying them outright. When Xbox One owners decide to leave Xbox Game Pass, these titles stop working, though their save files stay intact. Users can subscribe to the service again to get those titles working, or purchase them through the Xbox Store or at a retail store to continue playing them from where they left off.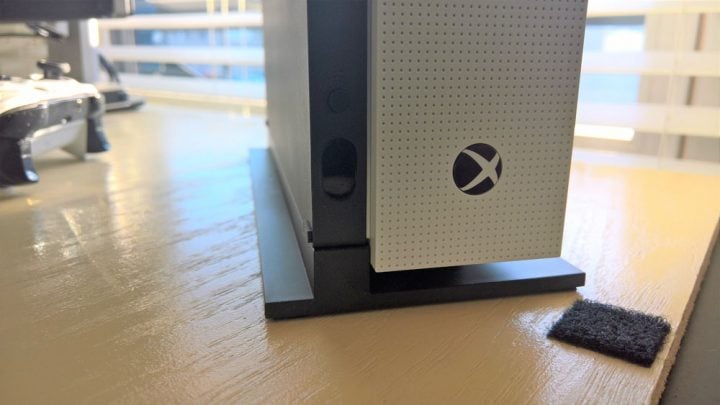 Xbox Game Pass does not include access to a title's downloadable content, unfortunately. Because of this, gamers still need to pay for any add-ons for titles in the Xbox Game Pass library that they want to experience. Microsoft says that the games available through the subscription and their downloadable content will be discounted for Xbox Game Pass subscribers. The titles themselves will get a 20 percent discount. Downloadable content will be discounted by 10 percent.
Subscribers don't stream Xbox Game Pass games. Games are stored locally on the console. That's in contrast to PlayStation Now, which offers a large library of titles for rent in a monthly subscription, but forces users to stream footage of their games from Sony's servers. Many home internet providers have streaming data caps that make PlayStation Now challenging to use.
Xbox Game Pass costs $9.99 a month. Microsoft hasn't revealed any year-long or three-month subscription options.
What Xbox Game Pass Isn't
Xbox Game Pass is in no way a replacement for Xbox Live Gold. The service will allow you to download a game with online multiplayer modes, but those modes will only work for you if you have Xbox Live Gold. Again, the service is not a cheap way to permanently add to your collection either.
What Games Are Available in Xbox Game Pass?
Of course, a service like Xbox Game Pass' true value depends on individual taste. It does no good to have access to a huge game library if that library consists of titles that you aren't interested in.
Right now, Microsoft is promising access to "over 100 games" when Xbox Game Pass launches for everyone in Spring 2017. The roll out of the service seems similar to the way the company handled the Xbox One Backwards Compatibility Program. We know for sure that new titles will get added every month. We also know for sure that titles will leave the service regularly too. Microsoft says in a post on its Xbox Wire blog that titles will "cycle into the subscription with some cycling out."
Confirmed publishers include 2K Games, 505 Games, Bandai Namco, Capcom, Codemasters, Deep Silver, Focus Home Interactive, SEGA, SNK Corporation, THQ Nordic, Warner Brothers Interactive and Microsoft Studios. Halo 5: Guardians, Saints Row IV, Mad Max, NBA 2K16, Lego Batman, Payday 2, Gears of War Ultimate Edition and Fable 3 are among the games confirmed for the service, which will offer titles from Xbox One and Xbox 360.
Subscribers can enjoy Xbox Game Pass titles offline for up to 30 days. They'll need to find an internet connection and sync their Xbox Game Pass library after 30 days to continue enjoying their favorite titles.
When Does Xbox Game Pass Launch?
A very small number of members with an Xbox One in the Xbox Insider Program will begin testing Xbox Game Pass on February 28th.
The subscription service will launch in 27 different markets where Xbox One consoles are sold in Spring 2017, with more markets planned after the initial release. Anyone will be able to sign up once the service comes out of testing, provided it's supported in their country and they have an Xbox One or Xbox One S.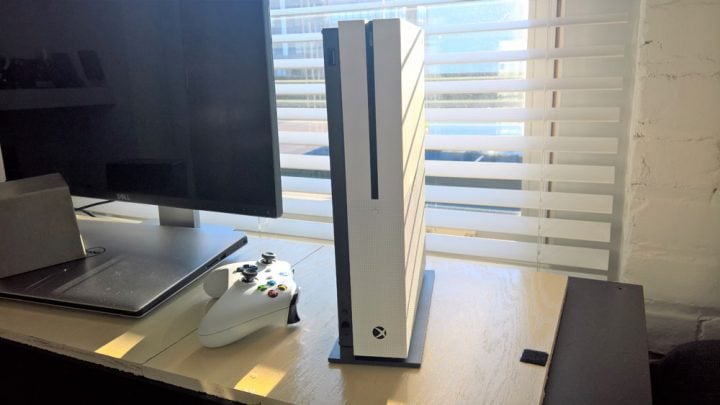 All told, Xbox Game Pass is one of the more exciting things Microsoft has done in gaming since it revealed its Project Scorpio console last year. That console, plus a new line-up of exclusive games are all expected to be revealed at this year's Electronic Entertainment Expo in June.