Xbox One X + Bonus Controller for $250 Today Only
This impressive Xbox One X deal at GameStop offers the best Xbox you can get, plus a game and a free bonus wireless controller for just $249.99. The deal is available today only for in-store pickup where available or with free shipping.
GameStop's Xbox One X deal is tied with the best price we've seen on the Xbox One X, and beats it if you need a second controller. The console comes with NBA 2k19, which is an older version of the basketball game, but even with that factored in this is a good deal.
Earlier this year, the Xbox One X retailed for $499 and sales dropped the price to $399 and $349 over the summer with some Black Friday deals at $299, but you're essentially getting the newest Xbox and a controller for half price.
This is the black Xbox One X with 1 TB of storage. It includes a black Xbox One wireless controller, NBA 2K19 digital download, 1 month of Xbox Game Pass, a 14 day Xbox Live Gold trial and a bonus white Xbox One wireless controller.
GameStop also offers the Xbox One S with NBA 2K19 a white controller and a bonus red controller for $149.99, which is an awesome deal if you don't have the extra cash for the Xbox One X.
The Xbox One X offers 4K gaming and enhanced graphics and performance. The Xbox One S supports HDR gaming and lets you stream in 4K from Netflix and other apps as well as functions as a 4K Blu-Ray player.
11 Reasons to Buy the Xbox One in 2020 & 3 Reasons To Skip It
Xbox One S and Xbox One X Offer Tons of Value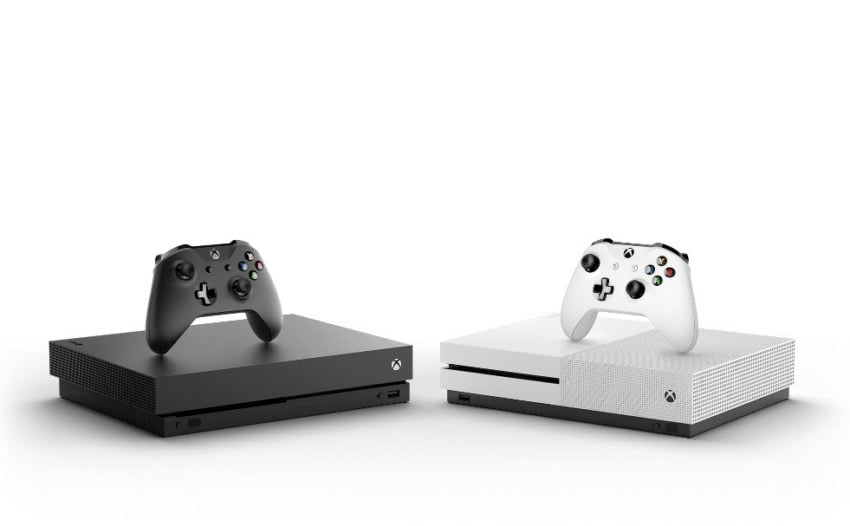 The Xbox One S and Xbox One X are very different from the original Xbox that launched back in 2013. There are new features and when it comes to gaming and entertainment it's hard to beat the value that you get from an Xbox One S.
You can even find Xbox One S deals that cut the price down to $199. We've seen Xbox One X deals cut $100 off the price of the more powerful model as well. You can also buy a bunch of different Xbox One S bundles that include at least one game starting at $249.
Keep in mind that the Xbox Series S starts at $299, so if you can't find a deal on the One S, you should look for the Xbox Series S in stock since it does offer more value at full retail.
Both the Xbox One S and Xbox One X support HDR gaming and play all the Xbox One games. You also get access to tons of Xbox 360 and even some older Xbox games thanks to backward compatibility.
In addition to gaming, you can use the Xbox One to watch Netflix, Hulu, Fox Sports Go, HBO, Showtime, and tons of other entertainment apps that let you upgrade your entertainment hub as well as meet your gaming needs.

As an Amazon Associate I earn from qualifying purchases.