Is Xbox Game Pass Worth Buying?
If you're an Xbox One owner wondering if Xbox Game Pass is worth buying, you aren't alone. A huge change coming to the subscription service with the launch of Sea of Thieves has many people thinking twice about the service. Don't make your decision until you read this.
Xbox Game Pass is a lot like EA Access or PlayStation Plus. Subscribing to the service gets you access to over 100 different games, some of them just a year old. These games aren't permanently added to your library, but they behave as if you own them. They don't have a time limit and you earn achievements in them.
Read: Is EA Access on Xbox One Worth Buying?
The service always offered Xbox One exclusive games, but never anything new. That all changed when the Microsoft confirmed Game Pass subscribers will get every new game its studios develop.
Understandably, Xbox Game Pass now looks like a better deal than it was before, but is it really? Here's how all the savings break down.
How Xbox Game Pass is a Great Deal
For gamers on a budget, there are things about Xbox Game Pass to like.
The service costs $9.99, the same price as a standard Netflix account. For that money, you get a little more than 100 Xbox One, Xbox 360 and original Xbox games added to your library. Classics include Fable 3, Mass Effect and Bioshock 2. Halo 5 Guardians, Gears of War 4 and Metal Gear Solid V: The Phantom Pain are also included in the service. New games come to the service each month.
Spending $9.99 on a single used game at Game Stop doesn't go as far as buying an Xbox Game Pass and getting a big line-up of older games. So that's one big way you save with a subscription.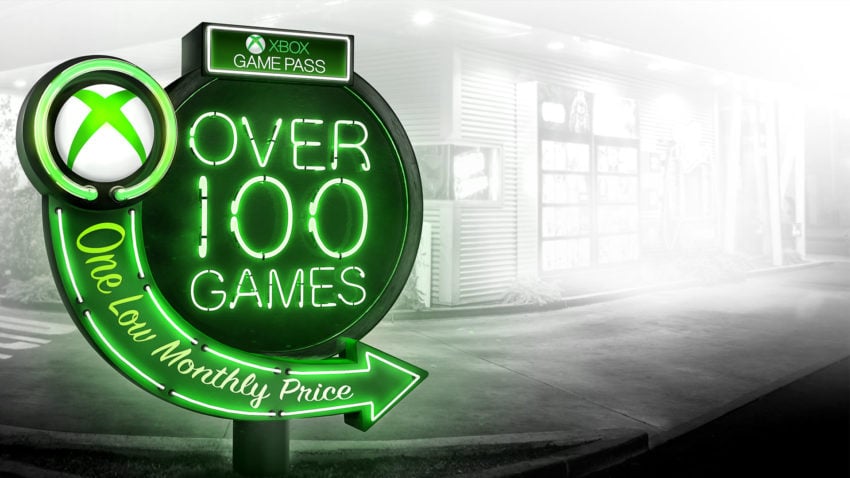 Game Pass saves you money with its discounts too. Subscribers get a 10% discount on any DLC they buy for a game they downloaded through the service. And, if you like a game and want to get rid of Game Pass, you can buy it and get a 20% discount before you leave the service.
Finally, Microsoft promises that every new video game released by one of its studios will come to Xbox Game Pass on the day that it's announced. So, if you were planning to buy Sea of Thieves or Crackdown 3, you can spend that $60 on six-month Game Pass, play those two titles and enjoy the other games in the Game Pass library once you're done.
How Xbox Game Pass Isn't a Great Deal
Two crucial details impact how you save money with Xbox Game Pass, and they can make it a terrible deal.
The Xbox Game Pass library isn't a stable offering of the same 100+ games. It changes monthly, and because of that, it's possible that some of your favorite games will leave. It wouldn't be great to spend $60 on six months of Game Pass only for the three or four games you play most often to disappear by the time that subscription is over. Microsoft doesn't refund the rest of your subscription if you try to cancel early.
Second, while Microsoft says all its exclusive games will come to Game Pass, it's unclear how long they will stay in the service. Sea of Thieves could only be an Xbox Game Pass title for a few months before access to it disappears, for example. If a new Xbox exclusive game disappears within a month of its launch, you can't buy it with the Game Pass discount, according to the fine print in Microsoft's Xbox Game Pass FAQ.
Is Xbox Game Pass Worth Buying?
So, is Xbox Game Pass worth buying? It really is a solid way to save money for two types of gamers.
If you're someone that purchased an Xbox One for Halo, Gears of War, Forza and its other exclusive franchises, Xbox Game Pass is a solid deal for you. Microsoft has at least three exclusive games coming this year, and with a subscription, to Game Pass you can play all three for the price of just two. Remember, a six-month subscription to Xbox Game Pass costs $60 and you need two for an entire year of the service.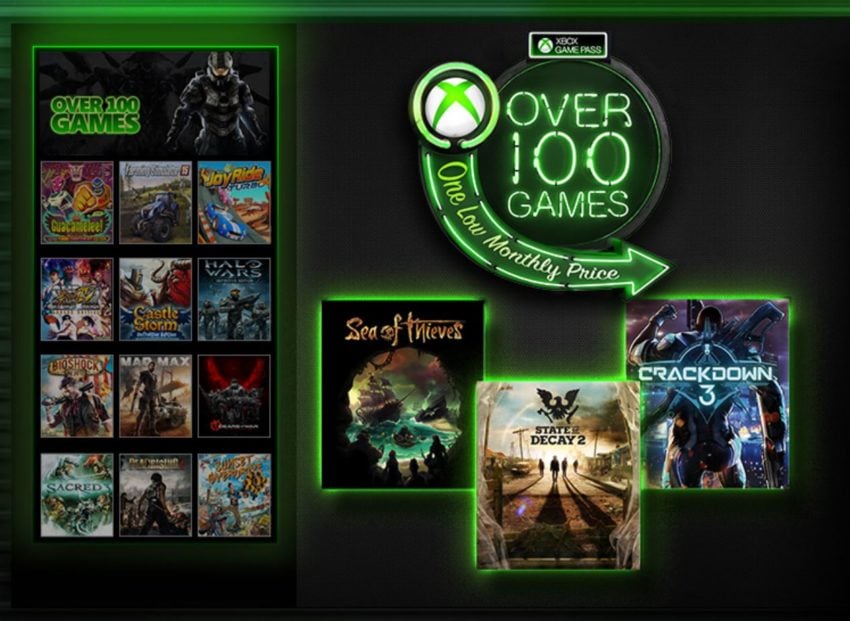 Xbox Game Pass is also a solid deal for anyone that simply wants more games to play and has an extra $9.99 a month in their budget. Again, that amount would only buy you a few used games at a retail store. It unlocks 100+ games with Game Pass.
Now, if you already own most of the games in the Xbox Game Pass library or don't find any of its titles interesting, Xbox Game Pass is a bad deal for you. A future library update might not suddenly bring a huge influx of games you want to play. Don't spend your money hoping that it will.
Also, don't buy Xbox Game Pass if you're just looking for another way to save on games. Thanks to the limit Microsoft places on those discounts, you won't save anything on a game that just launched. Look at other services for deals. An Amazon Prime or Gamers Club Unlocked subscription unlocks 20% in savings on new games and pre-orders.
8 Best Free Xbox Games: January 2018
Warframe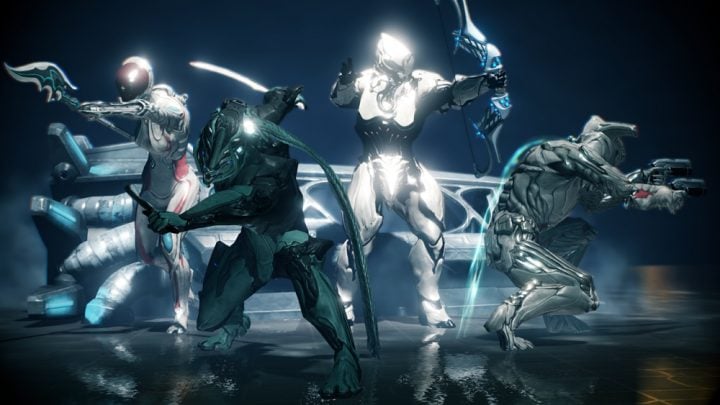 Many free-to-play games revolve around strategy or civilization building. Warframe is one of the free Xbox games that you can download now that doesn't. It's a third-person shooter.
The Tenno have just awoken after centuries of sleeping in stasis. Warframe takes its name from the suits that the Tenno use to do battle with the game's other races. There's the Greiner, who are clones of humans. The Corpus belong to a technology company with lots of robotic innovation at their disposal. Sentients consist of an alien race that's back to do battle.
Warframe features both player-vs-player combat and a single player experience.