Top 9.7-inch iPad Pro Settings to Change
Find My iPad and Send Last Location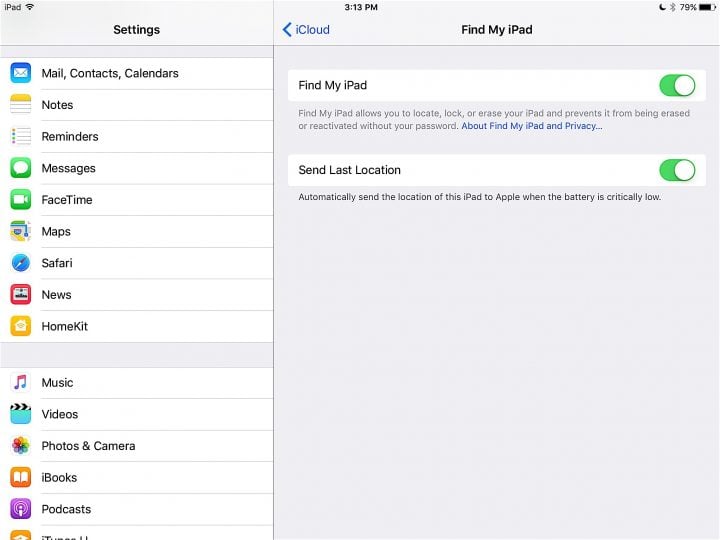 The 9.7-inch iPad Pro includes an option that lets you track down the iPad if you lose it or if it is stolen.
This is turned on by default in most cases, but a very important option is not turned on. Go to Settings -> iCloud -> Find my iPad -> Send Last Location -> On.
With this enabled the iPad will send the last location it has before the battery dies. This can help you track down the device even after the power is completely gone.