Top 9.7-inch iPad Pro Settings to Change
Turn on True-Tone Display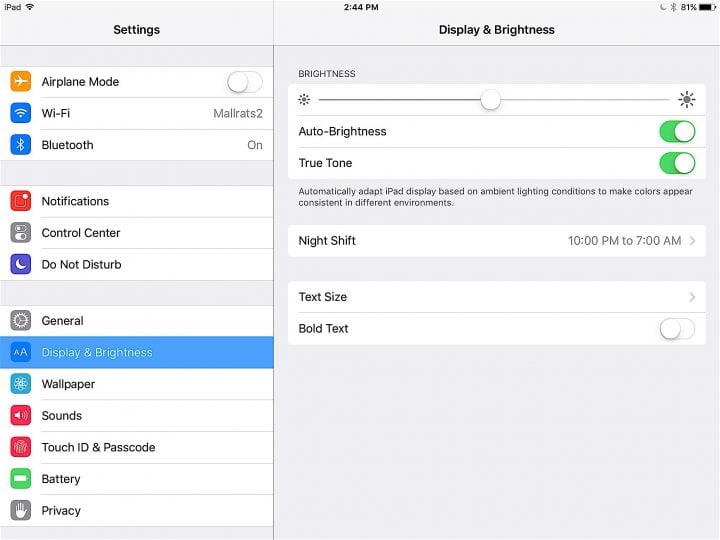 The 9.7-inch iPad Pro display includes new technology that can match the display to the current lighting for a better looking display. When you first set up the iPad it will ask you to turn this on, but not everyone does. We highly recommend using this new mode for a better looking screen.
Go to Settings -> Display & Brightness -> True Tone -> On.
You will immediately see the display change slightly based on the lighting in the room. The result is impressive and one you need to try in person.