10 Amazing iPhone 6 Concepts (Videos)
iPhone 6 Concept Brings Prototype to Life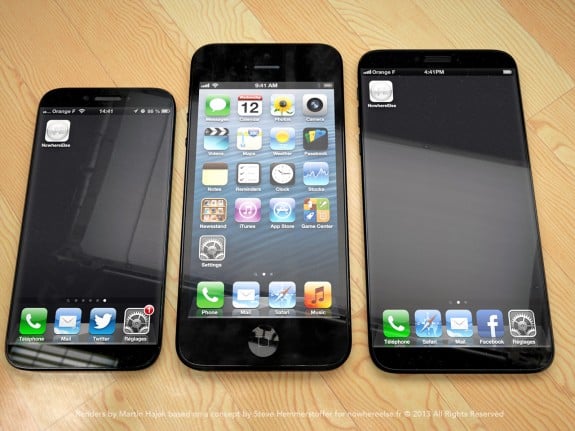 One of the first iPhone 6 rumors to deliver interesting details was a claim that Apple was working on a 4.8-inch iPhone 6 prototype, which arrived all the way back at the end of 2012.
Soon after this report, Martin Hajek teamed up with Nowhereelse.fr to bring this prototype to life with an iPhone 6 concept that ditches a home button to make room for a larger display without a significantly larger size.
Rumors currently point to a 4.7-inch display, and we don't hear much about a no home button iPhone 6, so this beautiful looking concept is likely to remain just that.
Here are the rest of the details about this concept based on the first iPhone 6 prototype spotting.

As an Amazon Associate I earn from qualifying purchases.