10 Amazing iPhone 6 Concepts (Videos)
Beautiful iPhone 6 Concept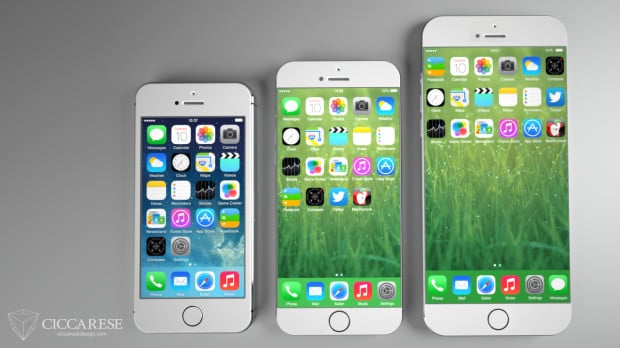 This beautiful iPhone 6 concept comes from Ciccarese Design, who shares a possible look for two iPhone 6 models with a sleek look that keeps the overall size of the iPhone in check, even with larger displays.
Like some of the other iPhone 6 concepts we also get a look at how iOS 8 might handle this larger screen by allowing for 5 icons in the dock and per row, as well as additional space on the home screen for apps. The design uses an edge to edge display, which is something Apple might not be ready to deliver in 2014, but looks very nice on this concept.
Check out this beautiful iPhone 6 concept for more photos of this sharp looking design.

As an Amazon Associate I earn from qualifying purchases.