10 Amazing iPhone 6 Concepts (Videos)
iPhone 6 4.7-inch & 5.7-inch Concepts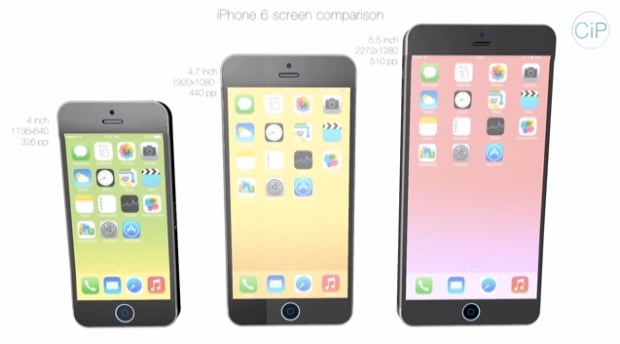 As designers spend more time with the iPhone 6 rumors and with their design tools, we start to see interesting comparisons come out that show us what the iPhone 6 could look like with a larger screen and how this larger screen could open up more space to keep apps on the display.
In this iPhone 6 concept we see a familiar iPhone design with the twist of a curved display. We also see illuminated buttons on the side and an illuminated Touch ID ring around the home button.
The larger screen offers more room to keep apps on the home screen, which seems like a realistic way to use a larger display, and better than simply making icons bigger. This comes from Concepts iPhone and you can see more of it here.

As an Amazon Associate I earn from qualifying purchases.