10 Common LG V40 Problems & How to Fix Them
The five camera LG V40 is an excellent phone with a lot to love, but like most devices, it isn't perfect. In fact, we're starting to hear about a few LG V40 problems around the web. As a result, this guide goes over some of the most common LG V40 problems and offers tips or resources to fix them.
This phone is still relatively new and as more users buy one we expect this list to grow. When it does, we'll continuously update this post with more information.
Whether you need to fix bad LG V40 battery life or the phone is frozen, these are the steps you'll need to take. We'll walk you through multiple issues, fix things along the way, and improve the overall phone experience at the same time.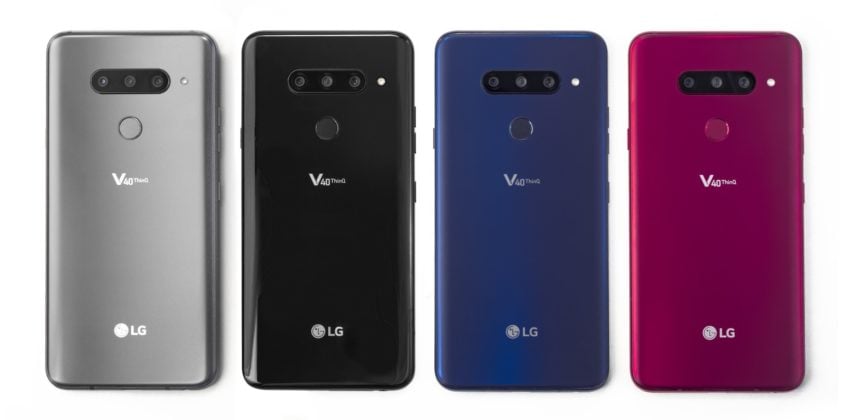 How to Fix LG V40 Battery Life Problems
The first thing we want to address is battery life. The LG V40 has a huge 6.4-inch screen, but a small 3,300 mAh battery. Most phones with a screen this size have bigger batteries than that. As a result, the phone isn't lasting as long as most owners had hoped.
We have several ways to improve battery life. Instead of detailing those all here, read this guide with 10+ tips to fix had LG V40 battery life.
How to Fix LG V40 Apps That Aren't Fullscreen
A big problem we keep hearing about is the fact that apps don't use the entire 6.4-inch screen. Some apps have black bars at the top and the bottom, not to mention that notch. The V$0 uses an 18:9 aspect ratio that's long and skinny. Making it easier to hold and use even with a big screen. However, this makes some apps or games have black bars at the top and bottom, similar to the black bars on a widescreen TV.
Luckily there is an easy fix for this. In settings, look for the "App Scaling" option, where you can control and resize apps to use the full screen you paid for.
Pull down the notification bar and head into Settings (gear-shaped icon near the top right)
Tap on the Display column or option
Select App Scaling
Use 18:9 (fullscreen mode) on apps that support it
Now it will automatically scale to the new 18:9 aspect ratio and fill your entire display with content. Most work fine, but if not this is how you can fix it.
How to Fix Face & Voice Unlock Problems
LG's new phone has a slew of security options. From the usual pin, password, and pattern, to more advanced options. Along with a fingerprint, you can use Voice Print and Face Print. One is facial recognition, and the other uses your voice. We weren't fans of the voice unlock, but the Face Print unlock method is extremely fast. Well, when it works right.
For one, a picture can trick the face unlock system. So, during setup select "Advanced Mode" so pictures can't fool the system. This makes it slower, but more secure. Additionally, there is an option to register your face multiple times for improved accuracy. If you skipped this, go back and start over. Registering a face more than once ensures the best experience. Make sure the front cameras are clean and fingerprint-free before you start.
How to Fix LG V40 Fingerprint Scanner Problems
Personally, I just stick to the old-school fingerprint scanner. LG has one of the fastest fingerprint scanners around, but if it doesn't work it's very frustrating.
If you're running into problems delete any saved fingerprints and redo them. Especially if you installed a case AFTER registering your finger. The angle is now different, and sometimes it doesn't work.
Follow the directions during setup and change angles, directions and use the tip of your finger for the best results. Save more than one finger, or even the same finger twice for a better success rate when unlocking the phone.
Get Your App Tray Back
In case you didn't notice, there is no application tray on the LG V40. All of your apps are scattered on the home screen like an iPhone, or in folders. Frustrating, right?
Head into Settings > Display > Home screen > Select Home > and choose Home & app drawer. This way your home screen isn't full of app icons and everything is neatly organized in the application tray like most Android devices.
How to Fix Bad LG V40 Performance or Lag
The V40 is fast and powerful, delivering the absolute latest specs available. However, we're seeing reports about lag, slow performance, or other odd things.
First off, a quick reboot solves tons of problems. Most don't think to try this, but that's our first suggestion for any problem. Next, head into Settings > Display > Screen Resolution and turn it down to 1080p instead of 2880 x 1440 Quad-HD. We don't need the full Quad-HD for daily tasks, and all that does is make the screen a little prettier at the expense of performance and battery life. In fact, Samsung turns the Galaxy S9, Note 8 and others down to 1080p out of the box. Do the same on your V40.
Next, head to Settings > General > and scroll down to Smart Cleaning. This is a neat feature that cleans up the phone and frees up resources to deliver the best performance. Every few days try hitting "optimize" and let the magic happen.
While you're in Settings hit the magnifying glass and type "notch" or "display cutout" and hide the notch with software. You're welcome.
How to Fix LG V40 WiFi & GPS Problems
With so many phones, WiFi routers, and tons of different accessories, we see complaints about WiFi and Bluetooth on every phone released. It's bound to happen. On the LG V40, owners keep getting WiFi drops, especially while gaming.
First, we recommend you forget your WiFi network and re-enter the password on the phone. Do this by heading to Settings > Networks > WiFi. Push and hold your home internet connection and tap forget network on the popup. Then search for a WiFi connection, find yours, put in the password for a fresh start. Especially if you used Google or LG's smart transfer tools to transfer an old phone to the V40.
We also recommend unplugging your home router for 10+ seconds and plug it back in. This hard reboot typically solves a lot of pesky little problems or performance issues. Otherwise, we're hoping LG releases an update to Android 9 Pie soon with some WiFi stability and speed enhancements or bug fixes.
Next, head into settings, tap the magnifying glass at the top (search) and type Location. Navigate to the Location menu in settings and tap Mode, then choose High Accuracy. This ensures the best experience and improved GPS performance.
How to Fix LG V40 Bluetooth Problems
Like WiFi, we're hearing about complaints regarding Bluetooth and connectivity. However, this is likely a bigger issue with Android itself or compatibility with your accessories or car stereo.
If your phone isn't seeing devices or won't connect we have a few ideas. First, forget the BT connection completely to your accessory or car stereo, then turn off Bluetooth on the phone. Then reboot the LG V40 and turn Bluetooth back on and reconnect to your device. Redoing the entire pair process.
Users can also head to Settings > Apps > and find "Bluetooth" from the list. Once you do, tap on "clear cache". This will erase all pairings, and fixed a lot of problems on the V30 last year.
How to Fix LG V40 Wet Speaker Problems
LG's latest V40 is IP68 dust and water-resistant. Meaning it's certified to handle depths of 5ft for around 30 minutes and will come out working just fine. However, the speaker still gets wet and might sound funny for a few minutes until it dries out. This shouldn't cause any permanent damage, so don't worry.
That said, we're still seeing comments about it online. LG uses a coating on the inside of the device along with "surface tension" to keep water out of the speaker. There's a small grill behind the metal cutout on the bottom of the phone. If it gets wet, water might stay there. Tap it against your hand to remove the built-up and let it dry. Don't blow into the speaker or put anything in the holes trying to dry it. You could damage the speaker.
How to Reset a Frozen LG V40
No matter how big or little your problem is, our first recommendation is a reboot. This solves almost all small problems we see or hear about each and every day.
Press and hold the power (fingerprint scanner) and volume down button at the same time for 8 seconds. Your phone will vibrate, turn off, and restart. This works even if the phone is completely frozen, the screen is black, or it's unresponsive. Try it yourself.
How to Factory Reset the LG V40
Thankfully we don't have any major show-stopping bugs or problems to report. However, we know that some people will deal with crazy issues that most people never face. If so, a good place to start is a factory data reset. Only do this as a last resort if everything else above fails. This will erase all user data, apps, messages, and content from the phone. Do this if something is seriously wrong with your phone and you have no other option.
Keep in mind that you might want to backup any data before you proceed. Go to Settings > General > Backup & reset and hit Reset to get started.
Again, this erases everything on your phone. Once the process completes start setting up your device again. Google's built-in backup and restore will have you up and running soon enough.
Other Details & What's Next
In closing, here's what you need to know about what's coming next. Within the next 3-6 weeks, we're expecting an update from LG. Typically smartphone manufacturers release one or two "initial updates" once a phone gets released. This fixes bugs and problems now that millions of owners have one and they can gather enough information.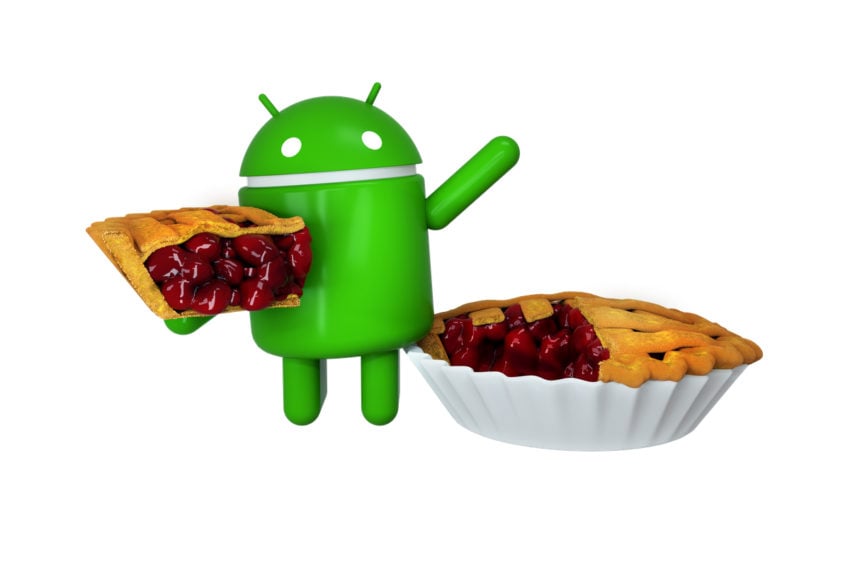 This will patch any bugs, and fix some of these early release problems. Then, we're expecting an update to Android 9 Pie soon. Or at least a beta program where some users can try the new software early. You'll love everything that Android 9 has to offer, but we're not exactly sure when it'll arrive. It could be before the end of the year, or you might end up waiting until 2019.
Either way, it'll be a huge update with tons of improvements, new features, improved battery life and more. LG will use that opportunity to improve the V40 and fix any remaining bugs at the same time. In the meantime, we'll keep an eye out for security patches, upcoming updates, or other problems and update this post as we learn more.

This article may contain affiliate links. Click here for more details.