10 Important Apple Music Details
The Apple Music app is here and before you press play or sign up for your free trial there are important details that you need to know about how Apple Music works, how it will impact your data plan and other important details.
Apple Music arrives with iOS 8.4 on the iPhone and iPad and with a new version of iTunes on Mac and PC. Once you download the update you'll gain access to a new Music app that includes a global live radio station and streaming albums you won't find on other services.
Use these important Apple Music details to tell Apple what music you like again, reserve your name and make sure you understand your data usage in Apple Music.
The Apple Music service is live on iPhone, iPad and computers now. The service also works with the Apple Watch, but Android users need to wait for a full featured app later this year. The iPhone 4 does not support iOS 8.4 and does not work with Apple Music.
Here are the essential details you need to know about Apple Music to get started and get the most out of your free trial.
10 Important Apple Music Details
Apple Music Free Trial is Really Free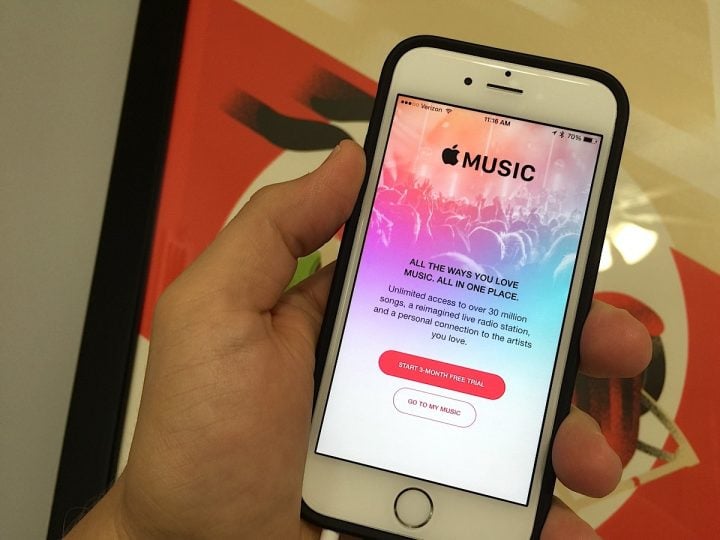 When you start Apple Music up you will see an offer for a free trial. When you choose the free trial you will still need to choose a plan of $9.99 or a family plan of $14.99. This is not something you will need to pay immediately, nor will you need to pay for the trial later. This is the plan that will automatically go live when your trial is up.
Many users report that you need a credit card linked to your account to start the free trial. If you run into this you will need to add a credit card or debit card to the account to make this work.
During the first three-months of use you will not be charged for Apple Music even though you choose a plan that lists a price. You get full access to the Apple Music service during the trial, including all the radio stations, albums, library syncing and more.

As an Amazon Associate I earn from qualifying purchases.