10 Things to Do Before Installing iOS 9.1
Apple's iOS 9.1 update for iPhone, iPad and iPod touch is finally here and it brings new emojis and bug fixes to the company's new operating system. While you might be tempted to install right away, there are some things you'll want to do before installing iOS 9.1 on your device.
In September, shortly after the iPhone 6s launch event, Apple confirmed the first milestone update for iOS 9. The update, iOS 9.1, arrived in beta form for developers and testers on September 11th. The beta didn't confirm an iOS 9.1 release date but it did confirm many of the update's features.
Today, after the release of several iOS 9.1 betas, Apple's taken the update out of testing and released it to the public delivering new emojis, security patches, and bug fixes for iOS 9 problems to devices capable of running the new operating system.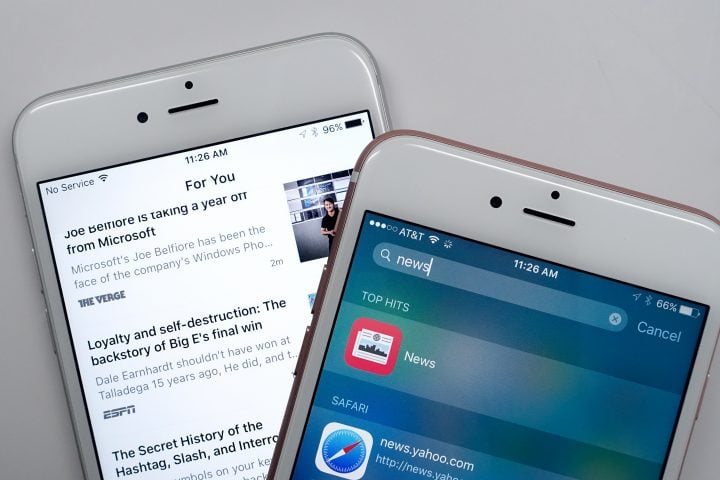 iOS 9.1 replaces the company's iOS 9.0.2 update and it represents the first milestone upgrade for Apple's iOS 9 software. It's an extensive update and one that iPhone and iPad users will want to consider as we move away from today's roll out.
There's a lot to like about iOS 9.1 but there's also a potential for problems. iOS updates, especially big ones like iOS 9.1, have the potential to hurt the performance on your device. And that's why we always recommend doing some prep work before you install.
If you're new to Apple's iOS software or you just want to play it safe with the iOS 9.1 update, follow these pre-installation tips. They'll help you get you, and your device, ready for the iOS 9.1 update in no time at all.
Step 1: Get Familiar with iOS 9.1
You can follow all of these steps or some of them. Either way, we think they're going to help you prepare for Apple's new iOS 9.1 update. These are the steps we take every time Apple releases an iOS upgrade and we typically come out of the release without any major problems.
The first thing you'll want to do before installing the iOS 9.1 update on your phone or tablet is to get familiar with iOS 9.1 and its changes.
iOS 9.1 is a much larger update than the iOS 9.0.1 and iOS 9.0.2 updates and it comes with several notable changes that you'll want to be aware of, and comfortable with, before you bring it on board your iPhone, iPad or iPod touch.
To get started, you'll want to take a look at our iOS 9.1 vs. iOS 9 comparison that walks you through all of the changes you need to know about. You'll also want to track down the official change log on Apple's website to get familiar with the security patches and bug fixes.