9 Things to Do Before Installing iPadOS 15.2.1
Get Familiar with iPadOS 15.2.1 & Older iPadOS Updates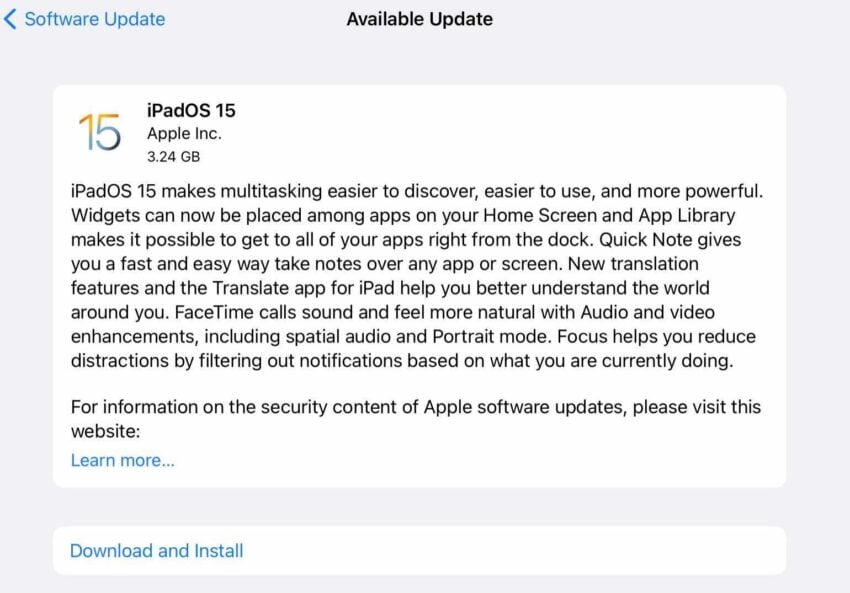 If you haven't been following along, make sure you get acquainted with the changes on board Apple's new software.
We've released a guide that will take you through the biggest changes on board the latest version of iPadOS 15.
If you've fallen behind on iPadOS updates, and you're running an older version of iPadOS, you might want to get familiar with the updates you missed before you download the new software.
Again, the features and fixes from iPadOS software updates you skipped are baked into your version of iPadOS 15.2.1.
If you're unfamiliar with iOS 15 itself, you can take a look at Apple's website.
We've also released a walkthrough that will hold your hand through the biggest changes on board the most recent versions of iPadOS 14.

As an Amazon Associate I earn from qualifying purchases.