11 Things to Know About the Fallout 4 Nuka World DLC
Nuka World Map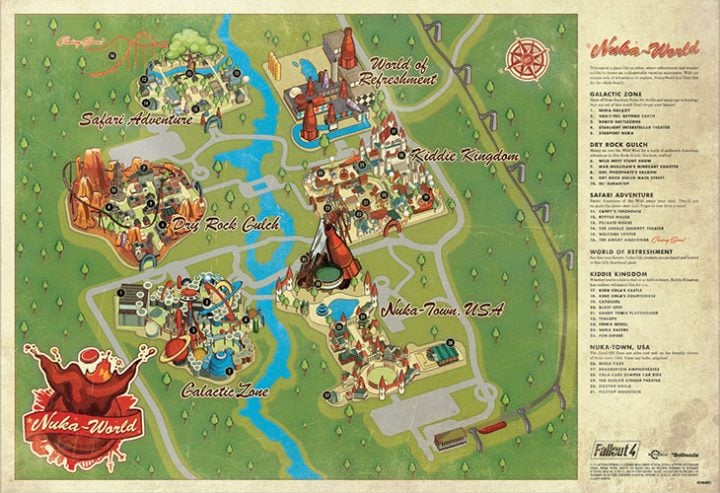 Bethesda's released the Nuka World map in physical, and digital, form.
If you live in North America or Canada, you can waltz into your local GameStop or EB Games and grab a physical copy of the map. The map showcases the various locations featured in the DLC.
If you'd rather download a digital copy to your computer, you can do that too if you head over the Bethesda's website.
Both are free though it's not clear how long supplies will last. We could see them dry up soon so you'll want to move quickly.

This article may contain affiliate links. Click here for more details.