11 Things to Know About the Fallout 4 Nuka World DLC
Nuka World Shirt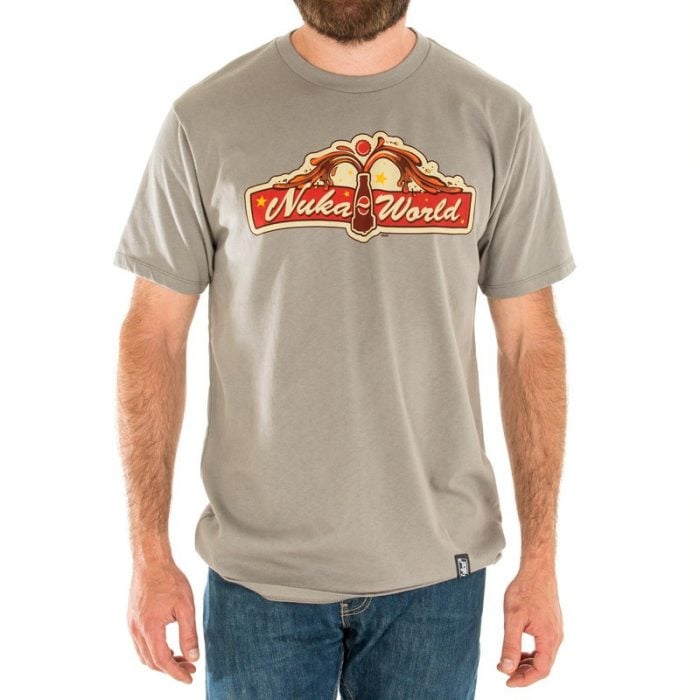 Bethesda recently put two new Nuka-themed shirts on sale to celebrate the arrival of the Nuka World DLC.
One of a Nuka World shirt that features the amusement park's logo on the front. The shirt comes in several different sizes and will run you the normal $20. We've seen these shirts go in and out of stock so if you want one ASAP, you might want to order right now. Stock for the XXL size is already running low.
The other shirt is called Bottle and Cappy and it features a Nuka Cola bottle with a bottle cap. Go figure. Its up for order and it's shipping out now. It looks like the Beth Store is running low on the Small size at the moment.
Like the Nuka World shirt, it'll also cost you $20.

This article may contain affiliate links. Click here for more details.