10 Things to Know About the Fallout 4 Contraptions Workshop DLC
We continue our look at Bethesda's Fallout 4 DLC  with a look at the most important things to know about the Fallout 4 Contraptions Workshop release for Xbox One, PS4, and PC.
When Bethesda announced its initial batch of Fallout 4 DLC it confirmed plans to release more than just Automatron, Wasteland Workshop, and Far Harbor.
Now that those add-ons are out and available for Xbox One, PlayStation 4 and PC, Bethesda's been talking about the rest of the Fallout 4 DLC coming in 2016.
Today, we want to focus on the Contraptions Workshop DLC.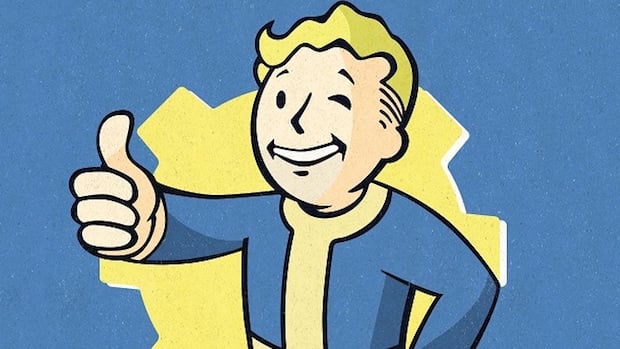 Bethesda confirmed its next trio of Fallout 4 add-ons at E3 2016 and the batch includes three more workshops and a much larger expansion (Nuka World) that should have fans of the game excited for the month of August.
Today, we want to focus on the fourth Fallout 4 DLC, Contraptions Workshop, another small add-on to Bethesda's robust game.
This roundup highlights everything you need to know about the Fallout 4 Contraptions DLC post-release. This looks at Contraptions Workshop problems, fixes, deals, a quick review of its features, and a whole lot more.
If you're on the fence about the Fallout 4 Season Pass or the standalone version of Contraptions Workshop, this should help you get familiar with the key details.
Fallout 4 Contraptions Workshop Problems
Fallout 4's Contraptions Workshop DLC went through a beta but that beta failed to weed out every single problem plaguing the new add-on
Right from the get go, gamers with the Fallout 4 Season Pass were unable to get the new DLC up and running. Bethesda is telling gamers to close Fallout 4 and re-open it to see if that works. The developer also recommends a hard reset.
Installation issues aren't the only Contraptions Workshop problems plaguing Xbox One, PS4 and Windows PC gamers.
Gamers are also running into issues with weapons losing legendary status or mods when they're placed on a weapons rack. Bethesda also acknowledges another issue where armor on armor racks vanishes after scrapping the rack.
We're hearing about problems with the elevators and we're also hearing about the usual array of texturing issues, performance issues, crashes, and various other bugs impacting the DLC and its features. We expect complaints to pickup as more people install the DLC.
Bethesda's latest update, 1.6.9, arrived some bug fixes though Contraptions Workshop problems continue as we push toward the next big Fallout 4 update.
The new 1.7 update is coming with fixes including one for Contraptions Workshop. With 1.7 on board, grenades and molotov cocktails can now be used with the Junk Mortar. A small change but a welcomed one.
While we wait for the next major Fallout 4 bug fix update for PS4, Xbox One and PC, please take a look at our list of fixes for common Fallout 4 problems and Bethesda's support forums for assistance.
You'll also want to report bugs as you see them. To do that, head here to submit a Contraptions Workshop bug via Bethesda's website.

This article may contain affiliate links. Click here for more details.