11 Things You Might Not Know About the iPhone 6
No 3D Touch & Slower Touch ID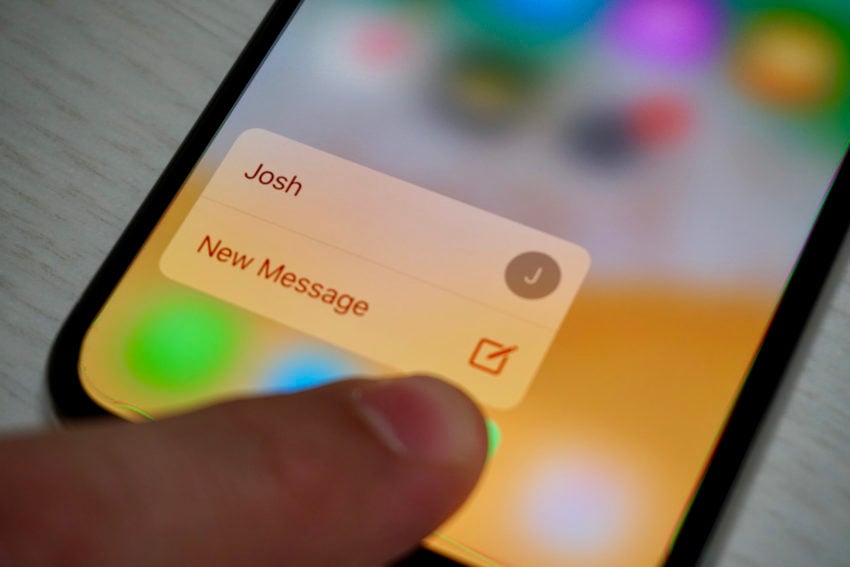 Before you buy the iPhone 6, know that it doesn't have Apple's 3D Touch solution on board.
3D Touch (seen in action in the photo here) debuted on the iPhone 6s and iPhone 6s Plus and it allows you to hard press the iPhone's screen to bring up useful shortcuts.
Apple improved 3D Touch with some nifty upgrades in iOS 11 and it's a feature we, and many others, use on a daily basis.
If this sounds like a feature you'd like on your phone, you'll need to go with an iPhone 6s, iPhone 6s Plus, or a newer iPhone model.
Another missing feature Apple doesn't publicize is a second-generation Touch ID sensor. Touch ID is the fingerprint sensor located in the iPhone 6's home button.
Apple debuted its second-generation Touch ID sensor on the iPhone 6s and iPhone 6s Plus which means the iPhone 6 uses the first iteration.
If you haven't compared the two sensors, know that the first-generation sensor is slower (sometimes much slower) than the second-generation sensor.
Make sure you give both sensors a try before you commit to buying the iPhone 6 or iPhone 6 Plus. It might not sound like much on paper, but you're going to notice a difference when you go hands-on.

As an Amazon Associate I earn from qualifying purchases.