NageBee Dual Layer Holster Case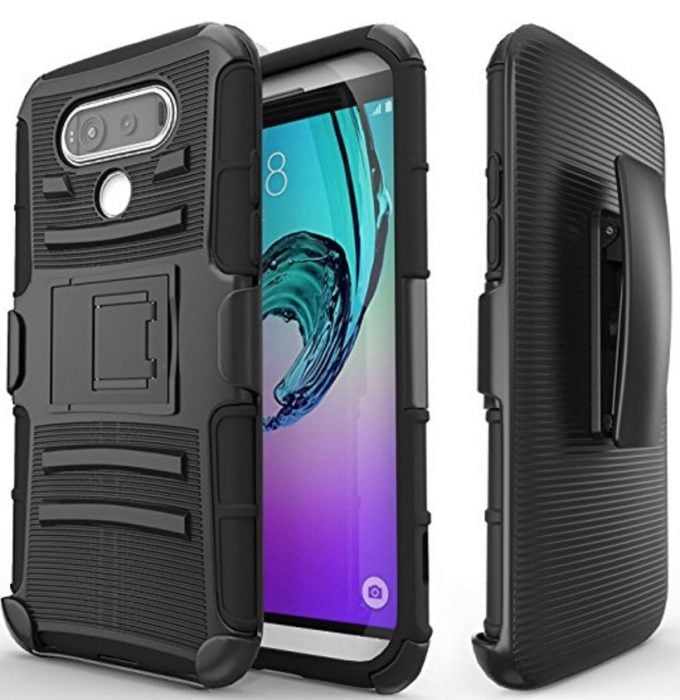 There's always a few people that want an old BlackBerry style holster case that can clip onto a belt. That's where this NageBee case comes in.
Not only is this a strong, durable and very rugged case that will keep the phone safe, but it has a customizable back that lets you add a belt clip or a kickstand. The inner layer is TPU and most of the outside and corners is a hard polycarbonate plastic. It will get the job done.

This article may contain affiliate links. Click here for more details.