2 Reasons to Buy Battlefield 5 & 6 Reasons to Wait
Battlefield 5 is out for the Xbox One, PlayStation 4, and Windows PC. And while some of you might want to buy the game today, others are better off waiting a few days or a weeks before buying a copy.
EA's latest Battlefield game is called Battlefield 5 (stylized as Battlefield V) and it takes players back to the battlefields of World War 2. DICE hasn't confirmed a release for the Nintendo Switch so there's a good chance the game will skip the portable console in 2018 and perhaps in 2019 as well.
With new gameplay elements, deeper customization, free DLC, the return of co-op, new single player War Stories, a battle royale mode, and Grand Operations, Battlefield 5 should be on your radar if you're looking for a new game to play with friends. These changes and a return to World War 2 might've already sold you on the game.
Buying Battlefield 5 right now is certainly tempting, but there are also some reasons why you might want to hang back and wait for more information and for better Battlefield 5 deals to emerge. Remember, Black Friday and the holiday shopping season is close.
In this guide we'll take you through the best reasons to, and not to, buy Battlefield 5 for the Xbox One, PlayStation 4, or Windows PC right now.
Buy If You Want a Game to Play for the Next Year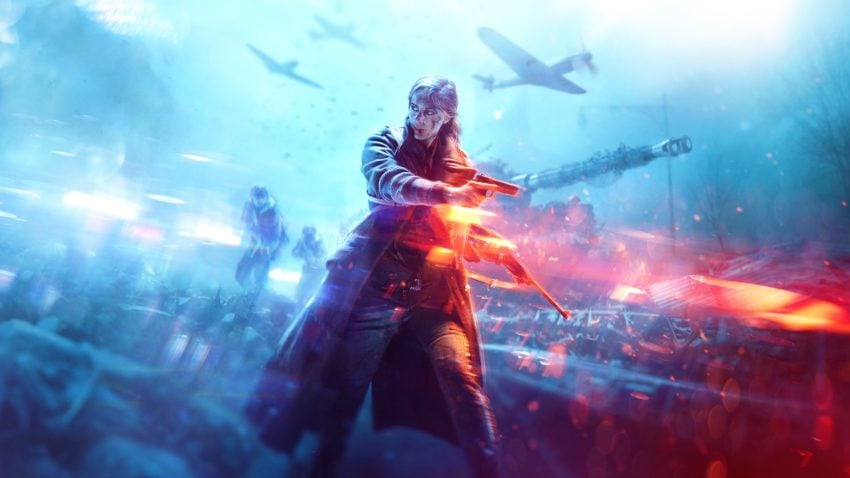 If you're looking to get a huge bang for your buck, think about investing in Battlefield 5.
Unlike Call of Duty and other first person shooters, Battlefield 5 comes with a single player campaign dubbed War Stories. Each War Story takes about an hour or so to complete, but they're actually quite fun.
Of course, there's also the game's extensive multiplayer component which puts you on the ground with up to 63 other players on the battlegrounds of World War 2.
As time goes on, EA DICE will deliver new maps, new weapons, new skins, and brand new game modes. And unlike some games (Battlefield 1 and COD Black Ops 4, for instance) you won't have to pay for any of the DLC content.
Battlefield 5's DLC is dubbed Tides of War and players can expect four expansions during the game's first year out on shelves. You can expect lots of changes to both the single player and multiplayer modes as support for Battlefield 5 will go on for several years.
So if you're looking to buy a game that doesn't immediately end up in your drawer or CD case, Battlefield 5 is worth a look.
It's a solid investment at $60 and it will provide you with hundreds of hours of entertainment in the months, and perhaps years, to come.

As an Amazon Associate I earn from qualifying purchases.