13 Things to Know About Battlefield 5
Battlefield 5 is confirmed and today we want to take you through everything we currently know from the game that will take gamers to the battlefields of World War 2.
In February, DICE released the fourth Battlefield 1 DLC expansion dubbed Apocalypse. Apocalypse is the final piece of downloadable content for Battlefield 1, but it's not the end of the road.
DICE will continue to update Battlefield 1 with bug fixes and improvements. That said, we don't expect too much more from the content side as the company shifts its attention to the next Battlefield title.
Last year, after skipping a release in 2017, EA confirmed plans to release a new Battlefield game in 2018 and the title is due out later this year.
Battlefield V, also stylized as Battlefield 5, is official and it'll be heading to Xbox One, PlayStation 4, and Windows PC this fall. A release for the Nintendo Switch remains unclear.
Thanks to EA's early live stream we know quite a bit about the next Battlefield game. In this guide we'll take you through everything we currently know about Battlefield 5 and its release including:
Battlefield 5 Release Date
Battlefield 5 Demo
Battlefield 5 Beta
The Road to Battlefield 5
Battlefield 5 Premium Pass
It'll be a few days before EA DICE unveils Battlefield 5 in full, but this guide will help you set proper expectations for the summer months and beyond.
Battlefield 5 Release Date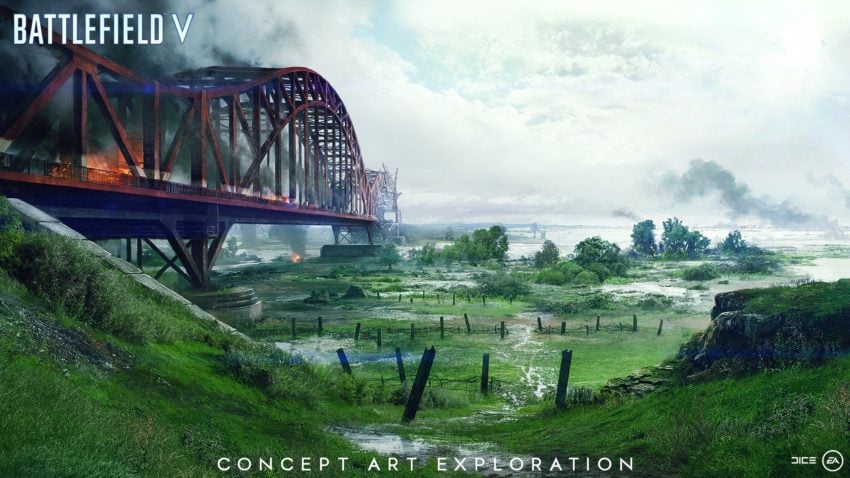 If you're excited about the next Battlefield game you're probably wondering when it'll go on sale.
Earlier this year EA said that it planed to release the next Battlefield game in October, 2018 and the company is sticking to that window.
Battlefield 5's worldwide release date is confirmed for October 19th, but there are actually three Battlefield 5 release dates.
Battlefield 5 will open up for EA and Origin Access members on October 11th.
Those who pre-order the Battlefield 5 Deluxe Edition will get access on October 16th while those who buy the standard version of the game will get access to the game's content a few days later on October 19th.

As an Amazon Associate I earn from qualifying purchases.