3 Reasons to Pre-Order PUBG PS4 & 3 Reasons to Wait
PUBG is finally coming to the PlayStation 4 and there are some great reasons to think about pre-ordering the game ahead of its release date next month.
For a year now PlayerUnknown's Battlegrounds, popularly known as PUBG, has been exclusive to Windows PC and Microsoft's Xbox One. That finally changes in December as the game arrives for Sony's PlayStation 4.
The PS4 PUBG release date lands on December 7th, but you can buy the game right now via a pre-order through Sony or another retailer.
Retailers are selling three versions of PUBG for PS4 including a Looter's Edition, a Survivor's Edition, and a Champion's Edition. Each comes with a different price point and a different set of bonuses.
With the game confirmed and the release date just a few weeks away, many of you might be thinking about buying a copy of the highly anticipated game.
There are some great reasons to buy the game right now. Pre-ordering nets you some bonuses and there are already some ways to save some serious cash. That said, there are also some reasons why you might want to put away your credit card and wait a few days or sometime after the game's release date.
If you're currently on the fence about a PS4 PUBG pre-order, allow us to take you through the best reasons to buy and the best reasons to wait.
Pre-Order to Save Money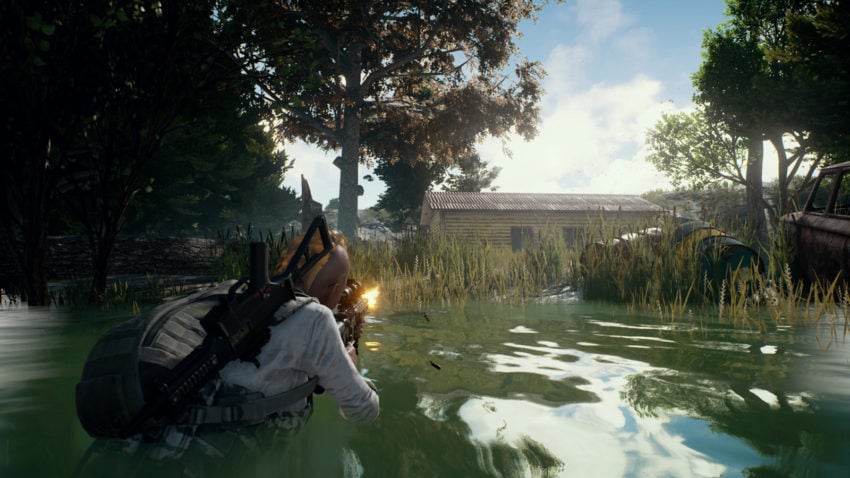 One of the best reasons to pre-order a copy of PUBG for PS4 is to save a bunch of money on one of the expensive bundles.
While the base version of the game stays at $30, Sony is providing pre-order deals on the Survivor's Edition and the game's Champion's Edition.
The Survivor's Edition, which typically costs $60, is being sold for $49.79 for a limited time. The Champion's Edition, which retails for a whopping $90, is currently sitting at $59.39.
These deals won't last forever. Sony says these deals will last from now until 9PM on December 6th, or, right when the game arrives.
If you want to save some cash and play right away, you'll want to pre-order before these deals end.