2017 Amazon Fire HD 10 Tablet: 5 Things to Know
Amazon recently announced a Fire HD 10 tablet that delivers a better screen and Alexa voice controls at a new lower price point. And it's coming just in time for holiday shopping. Here's what you need to know about the 2017 Amazon Fire HD 10 tablet. Or the 7th generation of Fire HD tablets.
In addition to a new Fire HD 10, Amazon announced a slew of products like the Echo Plus, Echo Spot, and a new 4K Fire TV. If you're in the market for a new tablet, Amazon's latest is worth considering.
Read: How to Watch Thursday Night Football on Amazon Prime
The new Fire HD 10 finally has specs and features that can match the Android and Apple competition. It's the first tablet in years with a 1080p display, yet the company lowered the price by $80. Here's what to expect from Amazon's latest tablet, a list of new features, and when you can get your own.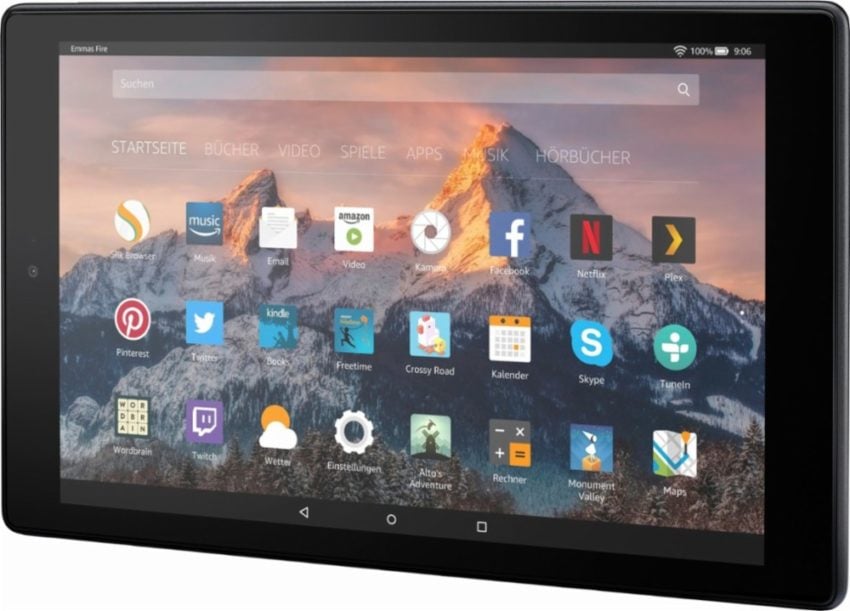 New and Improved 10-inch HD Display
Amazon's flagship Fire tablet is finally getting the high-quality screen fans want, which is the biggest feature change in 2017. The company confirmed its new Fire HD 10 uses a better 10-inch 1920 x 1200 full 1080p HD display. The first high-end screen on any Amazon tablet since the mediocre Fire HDX in 2013.
This year Amazon decided on an improved IPS screen that has wider viewing angles, improved colors, and less glare thanks to an advanced polarizing filter. Resulting in a beautiful screen sporting over 2 million pixels. If you're looking for a tablet that's wallet-friendly yet still has a premium display, the Fire HD 10 (2017) is worth considering. Keep in mind that Amazon still uses a widescreen aspect ratio, so it's tall and skinny, not short and wide like an iPad.
Amazon Fire HD 10 Release Date & Price
The new Amazon Fire tablet is available for pre-order starting today, and shipments will get delivered starting October 11th. According to Amazon the release date is October 11th, but if you're an Amazon Prime member and select free 2-day shipping, it will arrive the day it comes out.
Additionally, the new tablet is available for pre-order in all three color options, and two storage configurations, over at Best Buy. You can get it online and in stores starting October 11th.
As you can see above, Amazon's new 2017 Fire HD 10 tablet comes in three colors and is priced lower than any prior tablet. This year there is no 16GB model, and instead, the base option comes with 32GB of storage and microSD expansion. However, even with a better screen and double the storage, the price is still $80 less than last year.
You can get the Amazon Fire HD 10 for only $149, while the 64GB model costs $189. This is with Amazon "special offers" which are ads on the lockscreen and built into the software. The tablets cost $164 or $204 without special offers. Still, this is Amazon's cheapest 10-inch tablet.
So, come October 11th the new Amazon Fire HD 10 will be here for only $149.
Fire HD 10 (2017) Specs & Features
In an effort to compete with other tablets on the market, Amazon added key upgrades across the board. All while lowering the price at the same time. The screen is better, there's twice as much RAM, and Amazon claims battery life is significantly improved. Here's the full rundown:
Fire HD 10 Specs
10-inch 1920 x 1200 Full HD IPS Display
New 1.8 GHz Quad-Core Processor with 2GB of RAM (upgraded from 1GB)
32 or 64GB of storage with microSD card support (up to 256GB)
10 Hours of battery life (up from 8 hours)
2MP rear and VGA front camera setup
New Amazon Fire OS
Hands-free Amazon Alexa built-in
Dual Stereo Speakers with Dolby Atmos support
Dual Band WiFi, Bluetooth, etc
Black, Red or Blue color options
As you can see this is one of the best Fire Tablets yet from Amazon. While the camera isn't any better than previous models, everything else received an upgrade. From the better screen, longer all-day battery life, to double the storage and RAM. Amazon promises fast and smooth performance thanks to the latest Fire OS powered by Google's Android.
Amazon also touts how durable this tablet is. Saying it survived tumble tests and is more durable than the latest 10.5-inch iPad Pro. Keep in mind Amazon makes its tablets out of plastic, not premium metal like some of the competition.
New Software Features
For those that own and enjoy Amazon Fire tablets, you know exactly what to expect already. Amazon's Fire OS is all about content. Delivering the latest movies, TV, books, games, apps and more to the forefront.
However, its latest Fire 10 tablet has some new Amazon-specific software features worth talking about. The first, called "For You," is a new app launcher accessible from the homescreen. This is essentially multitasking and shows a row of icons that represent the last thing you did on the tablet. Recent activities, a good book you were reading or video playing from Amazon Video or Netflix. Giving you quick access to your favorite apps, books, and games.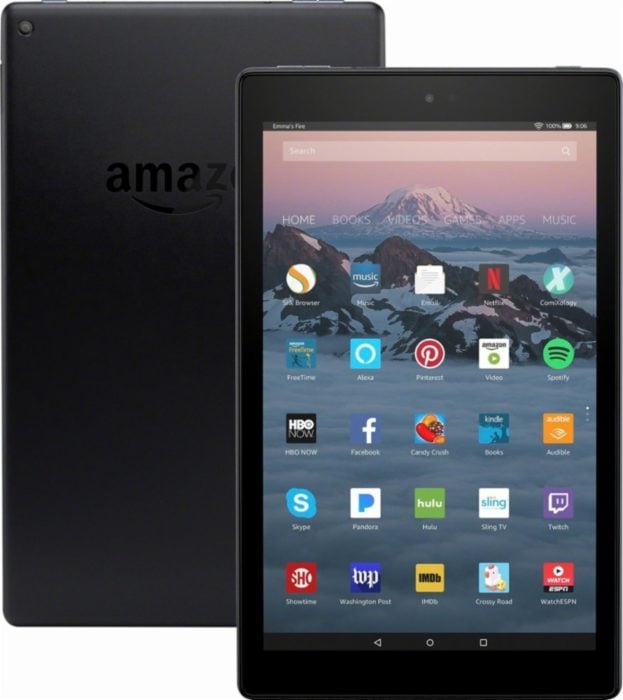 In that same launcher full of recent activities is a new panel called "Try This Next." In here, you'll see those "special offer" ads that lowered the price of the tablet. This row suggests apps, books, movies, TV shows, and other items you can buy, directly from Amazon of course. All based on your recent activities and past purchases. The goal here is to blend the line between your tablet screen and the Amazon app store, which will hopefully result in users buying more products with Amazon Prime.
Additionally, Amazon added a new Prime Photos app with some neat features and "on this day" reminders showing you memories based on photos.
In closing, all you really need to know is a brand new 7th generation Amazon Fire HD 10 tablet is coming soon. It has a nice 1080p screen, ships on October 11th, and is Amazon's best tablet to date. All for the low starting price of $149.