5 Reasons To Wait for the 2018 MacBook Pro & 3 Reasons Not To
Don't Wait for a New MacBook Pro Design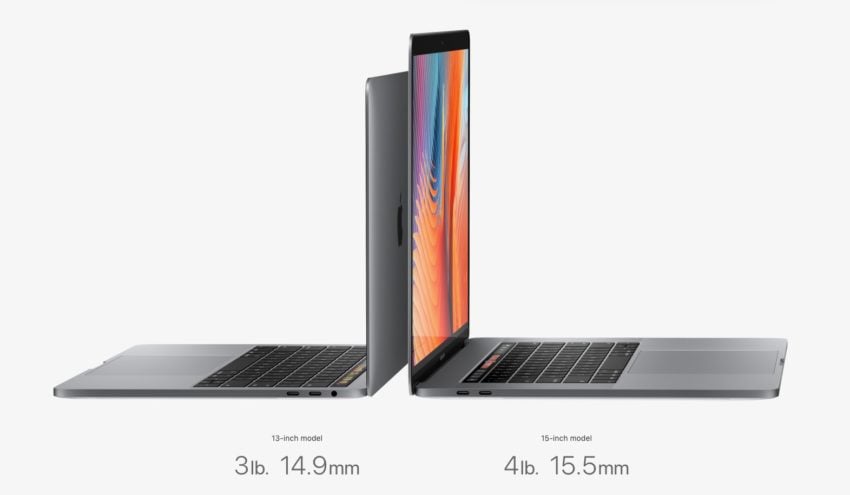 Apple updated the MacBook Pro design in 2016, and it is very unlikely that they will change things this year. Apple keeps notebook designs around for a very long time.
We typically see four or five years before major redesigns, even with complaints about ports or keyboards. There are no rumors of a new MacBook Pro design in 2018, which we would expect to see if Apple was making a major change.
Count on the same look, with a potential new color, instead of anything thinner or lighter. We don't expect to see a major change in the bezel size or a major new screen resolution this year as Apple is focused on display quality still.
Without a redesign, we may not see Apple Add a TrueDepth camera with FaceID in a 2018 MacBook Pro.

As an Amazon Associate I earn from qualifying purchases.