5 Reasons To Wait for the 2018 MacBook Pro & 3 Reasons Not To
Wait for a New MacBook Pro Keyboard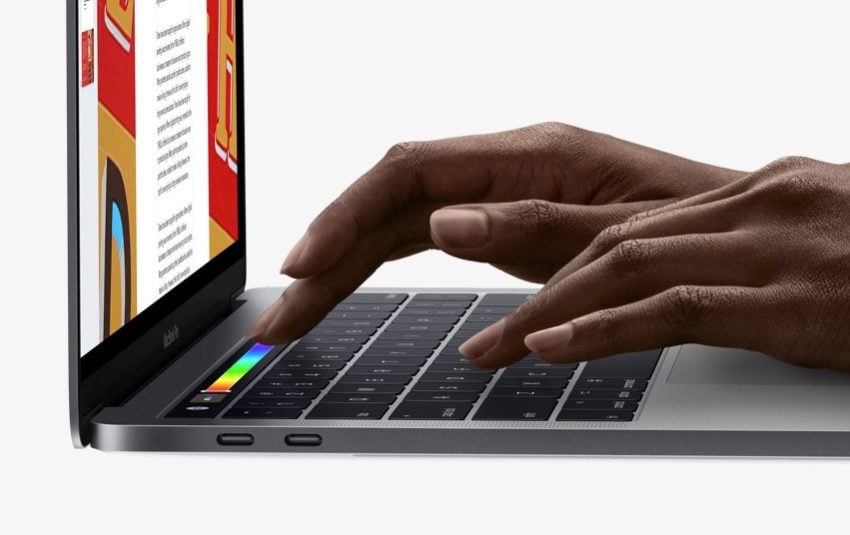 Apple made a big deal about the MacBook Pro keyboard when the company switched to a new switch style and modified layout in 2016 with the new design.
This keyboard allows for a thinner design, but it has less travel and a frustrating placement of the arrow keys. Apple kept it for the 2017 MacBook Pro but there are some major issues.
The new keyboard can fail due to dust or a small piece of hair and the cost to repair this outside of warranty can be $700. Casey Johnston writes at The Outline, "The new MacBook keyboard is ruining my life." Johnston explains, "In every other computer I've owned before I bought the latest MacBook Pro last fall, fixing this would have begun by removing the key and peering around in its well to see if it was simply dirty. Not this keyboard. In fact, all of Apple's keyboards are now composed of a single, irreparable piece of technology. There is no fixing it; there is only replacing half the computer."
This is a major issue and if you want to see how much dust and debris falls into your keyboard take a keyboard and bounce it on your desk on the side or upside-down and look at how much comes out.
With complaints and issues coming in over several years, we're hoping Apple has a solution to this planned for the 2018 MacBook Pro, even without a major redesign.
In late June Apple acknowledged MacBook Pro keyboard problems including;



Letters or characters repeat unexpectedly
Letters or characters do not appear
Key(s) feel "sticky" or do not respond in a consistent manner
Apple is repairing or replacing the keyboard on the 2016 and 2017 MacBook Pro models, which is an indication that Apple is well aware of the issue and is planning a more robust keyboard for the 2018 MacBook Pro.

As an Amazon Associate I earn from qualifying purchases.