2019 MacBook Pro Deal: Up to $220 Off at Amazon
You can save up to $199 off the newest MacBook Pro at Amazon today. Amazon offers $149 off the 13-inch and $199 – $220 off the 15-inch with 2019 MacBook Pro deals.
This is the first major deal on the new MacBook Pro at Amazon, and it includes free shipping plus the option to add AppleCare+ to protect your MacBook Pro if you need the extra protection.
Apple just upgraded the MacBook Pro in May with the option to buy with up to an 8-core processor and a new third generation butterfly keyboard. This is a great time to buy the new Macbook Pro, and when you buy from Amazon you get the same support as if you bought from Apple.
The 2019 MacBook Pro includes a Retina Display, Touch Bar and Touch ID as well as four USB C Thunderbolt 3 ports. This MacBook Pro ships with macOS Mojave and gets a free macOS Catalina upgrade this fall.
2019 MacBook Pro Deals
You can save on four MacBook Pro models at Amazon right now including up to the 8-core Intel Core i9 model.
These deals are available today at Amazon, but it is not clear how long the sales will last. This is better than the Apple Student discount and is likely a better up front discount than the Apple Back to School promotion will offer.
7 Reasons to Buy the 2019 MacBook Pro & 4 Reasons to Wait
Buy if You Need More Power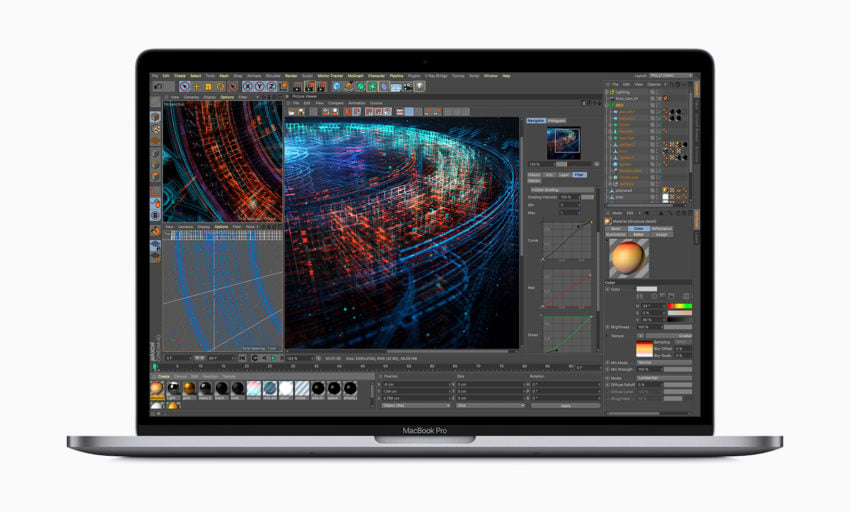 Do you need an absolute ton of power in a mobile package? If so, this is a major reason to buy the 2019 MacBook Pro.
Even if you are using a 2018 MacBook Pro, this may be a tempting upgrade. Apple calls this the "fastest Mac notebook ever."
The new 15-inch MacBook Pro with 8-core Intel 9th gen processor is two times faster than the quad-core MacBook Pro and 40% faster than the 6-core MacBook Pro.
Even the cheaper base MacBook Pro now includes an updated quad-core processor that can deliver more power than the 2018 model.
For users still longing for a Mac Pro or simply in need of an impressive amount of portable power, this is a very tempting option.