4 Reasons Not To Wait for the 2020 iMac & 5 Reasons You Should
Should you buy the iMac today, or should you wait for the 2020 iMac before you buy? We have an updated listing of the latest iMac rumors and information that you need to make this decision. The latest leak in late July 2020, is that the new iMac could arrive as soon as this week, or perhaps more likely in August.
Apple last updated the iMac in March 2019, and there is a good chance that the company is still working on a 2020 iMac update — with two specific rumors addressing a new iMac.
We're due for a new design, potentially a new screen size, and definitely updated specs. The iMac remains an appealing choice for users looking for an all-in-one solution from Apple.
Read: Best iMac Accessories
We'll help you decide if you should wait for the 2020 iMac release date to buy the new iMac, or if it is best to go get one right now to replace your Mac.
Reasons to Wait for the 2020 iMac
If you don't need a new Mac immediately, you may want to wait for the 2020 iMac release date before you buy one. The current model went on sale in Spring 2019, but we're now well into summer. The latest rumors point to Q3, which we are currently in.
Wait for a More Powerful iMac
Wait for a 23-inch iMac
Wait for July, August or September
Wait for a 2020 iMac with a Better Display
Wait if You Keep Your Mac's for a Long Time
Reasons Not to Wait for the 2020 iMac

Ultimately, you may need to wait a while for the new iMac. If you can't wait, need a new Mac or your needs have changed, you may want to re-evaluate which Mac you choose or simply go with the 2019 iMac instead of waiting any longer.
Don't Wait if Mobility is More Important
Don't Wait if You Find a Great Deal
Don't Wait if the Mac Mini Works For You
Don't Wait if You Absolutely Need a New Mac
2020 iMac Rumors
Apple is planning a new 2020 iMac, possibly two of them. We've heard from a reliable leaker that Apple has a new iMac ready to release. Prosser predicted the iPhone SE 2 and 2020 MacBook Pro release dates correctly, so he has a very good track record. It's not clear if this is the larger 23-inch iMac, or if it is simply a refresh of the current sizes.
The most recent leak pointed to a potential iMac release this week, in a since-deleted tweet. Another report out at a similar time suggests the new iMac will not get a redesign until the new Apple Silicon processors arrive. Given the tweet was deleted, this may mean it is not happening, but there is a chance that we see a new iMac this week.
Prosser simply said, "Nope," to the report, but says to look for August and reiterates the lack of a redesign.
If you want the new iMac, keep an eye out for August.

No redesign.

— Jon Prosser (@jon_prosser) July 26, 2020
In June Ming-Chi Kou said that Apple will announce a new Intel-powered iMac in Q3. That means we could see this as soon as this week or as late as the iPhone 12 launch event. If you want an ARM-powered iMac, you will reportedly need to wait until Q1 2021.
Here's a closer look at what you need to know about the 2020 iMac, and why you may want to wait for it.
Wait for a More Powerful iMac in 2020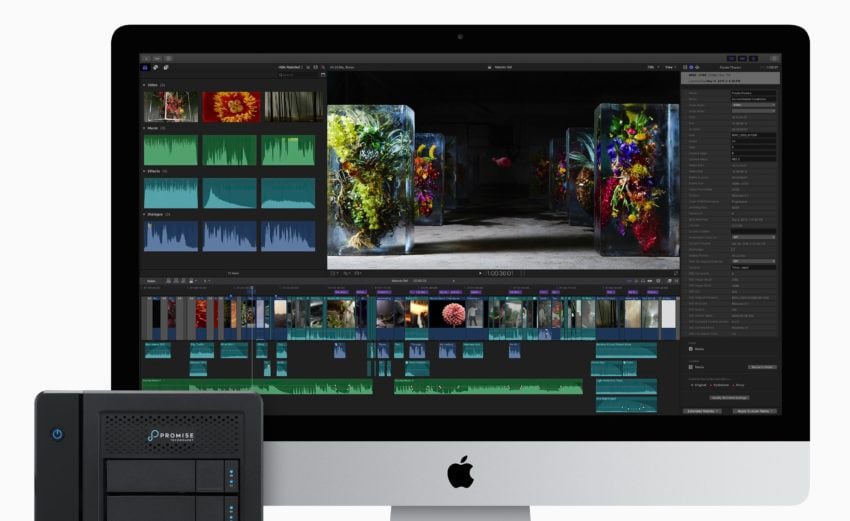 Apple is packing in more power to the mobile models and support for more RAM.
There is a good chance that we see a more powerful 2020 iMac that allows users to do more without the need for an iMac Pro.
Intel announced the 10th generation Comet Lake processors on April 30th. The company did not specifically say that this is coming to the iMac, but they confirmed that the availability of the new processors is May. These processors are what we expect to go into the new iMac. Apple will reportedly pair this with the AMD Navi GPU.
Apple includes an Apple processor known as the T2 in the iMac Pro, Mac Mini, and MacBook Pro. Apple did not add this to the 2019 iMac, so there is some hope they will offer it in 2020. The T2 chip offers better video encoding.
Even though Apple is switching to ARM processors, Kou says that we will see a new Intel iMac in Q3.

As an Amazon Associate I earn from qualifying purchases.