11 Reasons to Wait for the iPhone 12 & 5 Reasons Not To
Apple's iPhone 11, iPhone 11 Pro, and iPhone 11 Pro Max are top notch, but some of you might want to wait for the 2020 iPhones, also known as the iPhone 12, iPhone 12 Pro, and iPhone 12 Pro Max, especially now that the launch is close.
Last September, Apple unveiled new flagship iPhone models. The iPhone 11 series is available in the United States and other countries around the world.
In April, the company announced a new iPhone SE which comes with a 4.7-inch display, an iPhone 8-like design, and upgraded internals.
As we push deeper into 2020, we've seen Apple and retailers offers deals on these devices and others. The iPhone XS, iPhone XS Max, and iPhone XR from 2018 are still fairly expensive, but price cuts and trade-ins can save you quite a bit of cash on the  former flagships.
If you're in the hunt for a new iPhone in 2020, these devices should be at or near the top of your shopping list alongside budget alternatives like the iPhone X, iPhone 8 and iPhone 7.
While many of you are perfectly fine with one of these devices, others might want to wait. Rumor has it, the 2020 iPhone lineup will come with a much bigger set of changes and those who aren't impressed with the iPhone 11 series, or Apple's older iPhone models, should consider waiting.
iPhone 12 Rumors
We're just days away from an official iPhone 12 announcement and that means we've seen a ton of credible information emerge.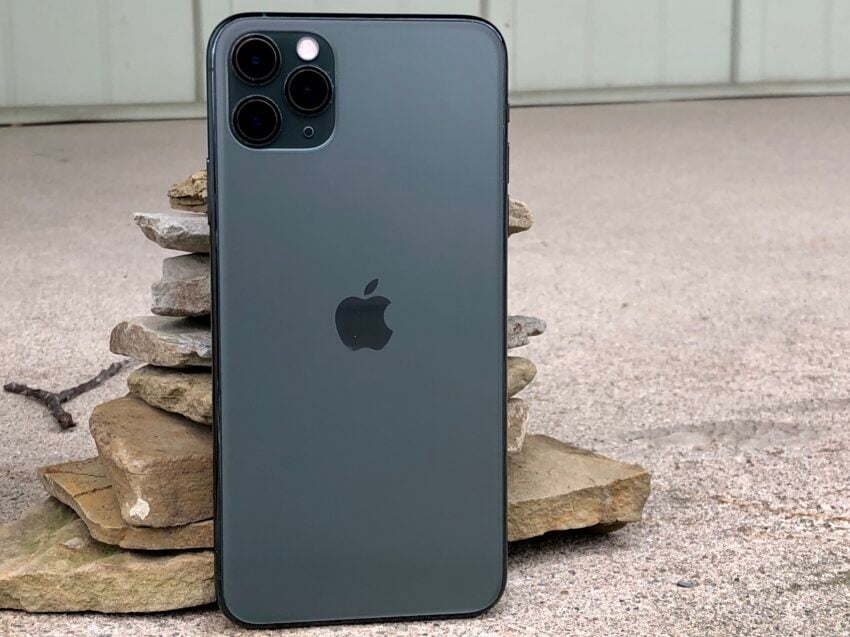 The iPhone 12 series will reportedly feature an overhauled camera system with 3D capabilities, OLED screens across the board, display upgrades, a new processor, 5G support, and a new design that could include a smaller notch.
We've heard that Apple might pull EarPods from the box in an effort to push people to AirPods. EarPods have always come with a new iPhone so this would be a pretty notable change.
Ming-Chi-Kuo agrees and predicts that Apple won't include a pair of EarPods with the iPhone 12. He believes their removal will help Apple keep costs down.
Taiwanese research firm TrendForce also thinks "Apple has decided to sell the upcoming iPhones without accessories such as wired earphones, power adapter" in order to keep costs down.
Leaker L0vetodream also says the box won't include a charger or EarPods. They also claim the iPhone 12's packaging will become "thinner" and "exquisite."
Analysts at British bank Barclays have backed this rumor up. They also think the new iPhones won"t ship with a power adapter. If true, that would leave a USB-C to Lightning cable in the box.
In his research note, Kuo says he thinks Apple will pull the power adapter from the iPhone's box. He believes the company will sell the 20W power adapter as an accessory. He also thinks Apple will end production of the existing 5W and 18W power adapters.
Code discovered in the company's iOS 14.2 beta software also hints at the lack of EarPods in the iPhone box. So at this point, this is essentially a forgone conclusion. Prepare accordingly.
That being said, it looks like Apple will include a new braided USB-C to Lightning cable with the iPhone 12. Apple sells braided cables for other devices, but it hasn't sold a braided cable for the iPhone or iPad before.
Apple currently includes a USB-C to Lightning cable and USB-C power adapter with iPhone 11 Pro models. The iPhone 11 comes with a USB-A to Lightning cable.
Try Starz or HBO Free with Amazon Channels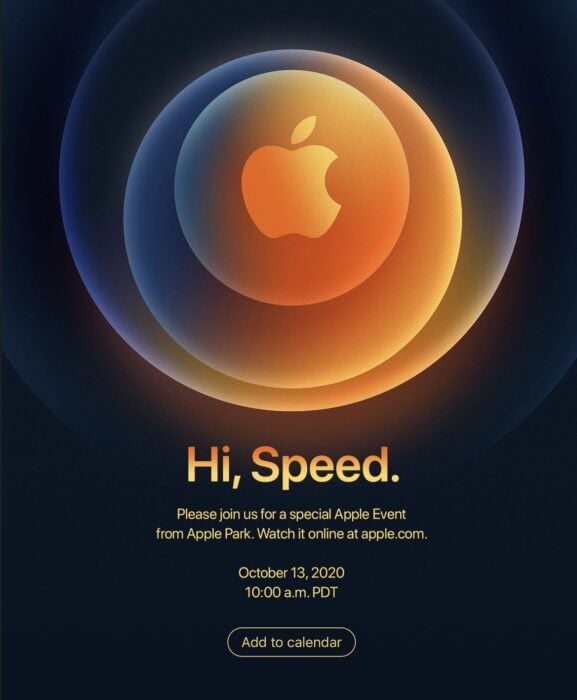 We've seen a ton of back and forth about the iPhone 12 launch date and we finally have an answer straight from Cupertino. Apple is going to launch the new iPhones during an online event on October 13th.
This means you can expect initial pre-orders to start on Friday, October 16th and some iPhone 12 models to hit shelves on Friday, October 23rd.
According to a leak from a Weibo, the 5.4-inch "iPhone 12‌ Mini will go up for pre-order on November 6th or November 7th with a release coming November 13th or November 14th.
The same leak says 6.7-inch ‌iPhone 12‌ Pro Max pre-orders will begin on November 13th or November 14th with a release coming later on November 20th or November 21st.
A report from Bloomberg outlining Apple's release plans states that all four iPhone 12 models will hit shelves in the fall and will do so at separate times.
However, the site claims the two lower-end iPhone 12 models, 5.4 and 6.1-inch devices, will arrive on shelves first followed by the higher-end iPhone 12 Pro models.
There's also chatter about a 4G-only iPhone 12 arriving sometime in early 2021. The rumor comes from Wedbush Securities analysts who believe the phone could launch in Q1 with an $800 price point.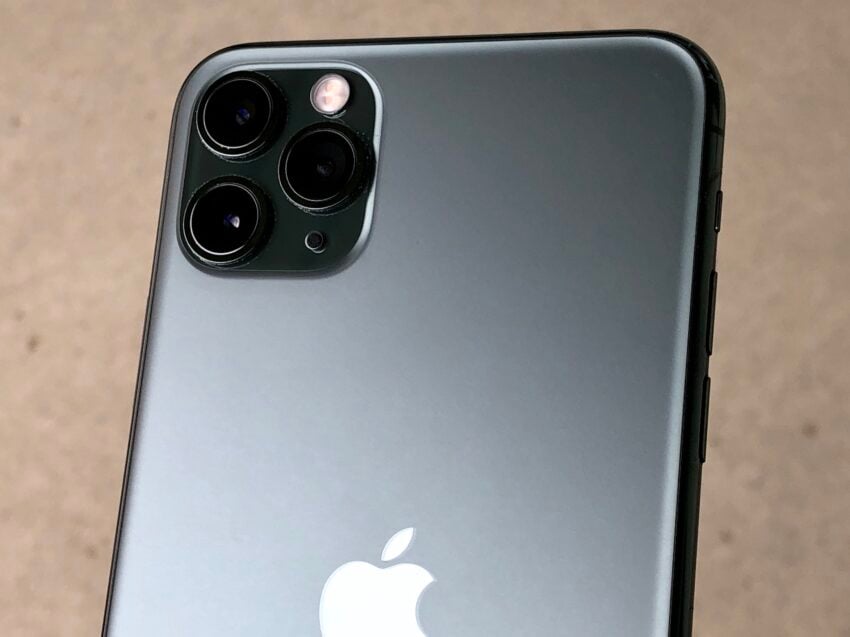 As for the names, leaker L0vetodream claims the new lineup might be called iPhone 12 mini, iPhone 12, iPhone 12 Pro, and iPhone 12 Pro Max.
If true, the iPhone 12 mini moniker would extend to the 5.4-inch model, the iPhone 12 Pro Max to the 6.7-inch model, and the iPhone 12 and iPhone 12 Pro to the 6.1-inch models.
With all that in mind, we'll take you through the best reasons to wait and the best reasons to go with another device before the 2020 iPhone models arrive.
Wait Because the iPhone 12 Launch is Close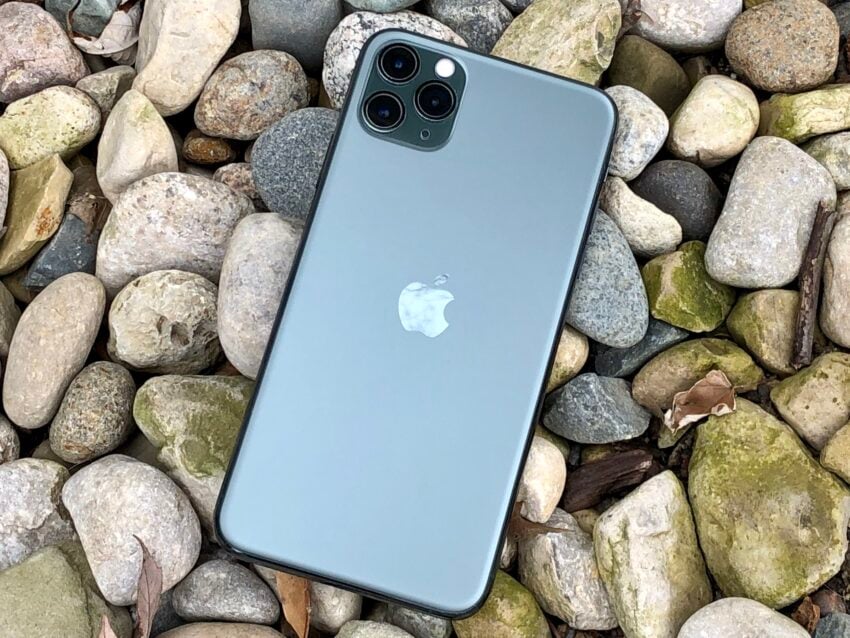 The iPhone 12 launch is just days away and that means those of you interested in picking one up should consider holding off on buying a new device until Apple makes its announcements.
Again, it looks like the lower-end iPhone 12 models will start shipping in October while the iPhone 12 Pro models might not start shipping until sometime in November.
Plans can change, but the leaker who released this information has been spot on in the past.
If you don't think you can sit through a few more days of rumors and/or you phone isn't going to last until mid-October or November, you'll obviously want to move onto something else.
That said, if you can wait, now is the time to do so. We're getting close.
Last update on 2023-06-06. This post may contain affiliate links. Click here to read our disclosure policy for more details. Images via Amazon API