5 Awesome Samsung Galaxy Note 7 Photography Tools for Great Photos UPDATED
The Samsung Galaxy Note 7 comes with a great camera. We've got 5 awesome Samsung Galaxy Note 7 Photography tools that will work with any smartphone that you can use to help you get and enjoy some fantastic photos with your Galaxy Note 7 smartphone. Readers will find a couple of these also listed in our 19 Exciting Official Galaxy Note 7 Accessories, but this list branches out to include third-party tools as well.
The recall replaced the original shipped version of the Galaxy Note 7, which had the potential to explode while charging, is in full swing as of the date of this article. Be sure to return yours and get the new improved version if you haven't already.
UPDATE: The new replacements for the Samsung Galaxy Note 7 phones seem to have the same problem that the original phones had. A few replacement phones recently burned up too. Samsung says users should turn off the phone and most carriers say they will replace it. Samsung will no longer sell the phone.
PLEASE SEE GALAXY NOTE 7 RECALL & REPLACEMENTS: WHAT YOU NEED TO KNOW
Take a look at the slide show sat the very end of this post for some great phone alternatives. Replace your Samsung Galaxy Note 7 with one of those phones.
This round up of photography accessories will still work with other phones. In fact you can use it with the Samsung Galaxy S7, the new Google Pixel or Pixel XL or even the Apple iPhone 7 or  Plus.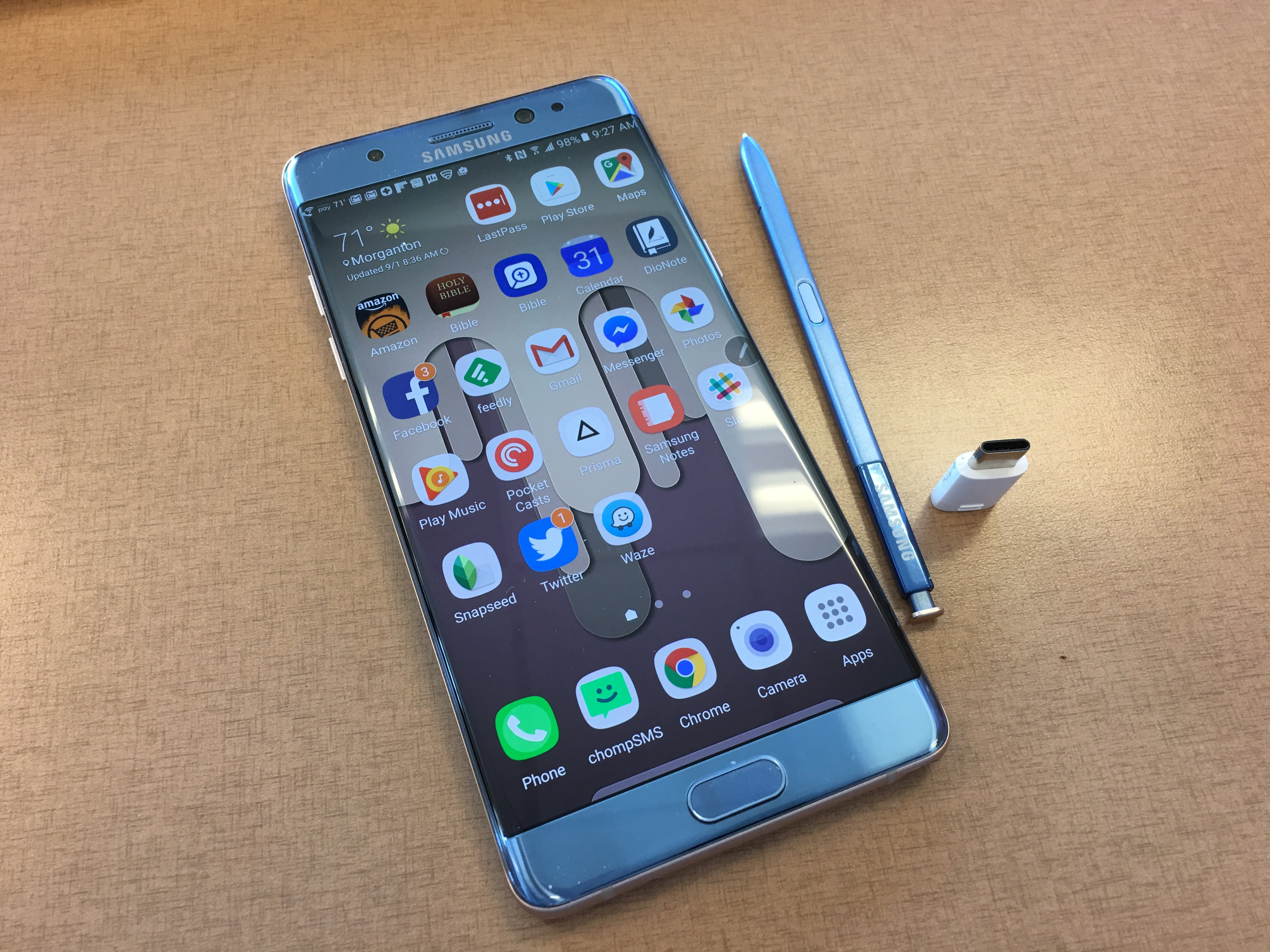 Joby GripTight POV Kit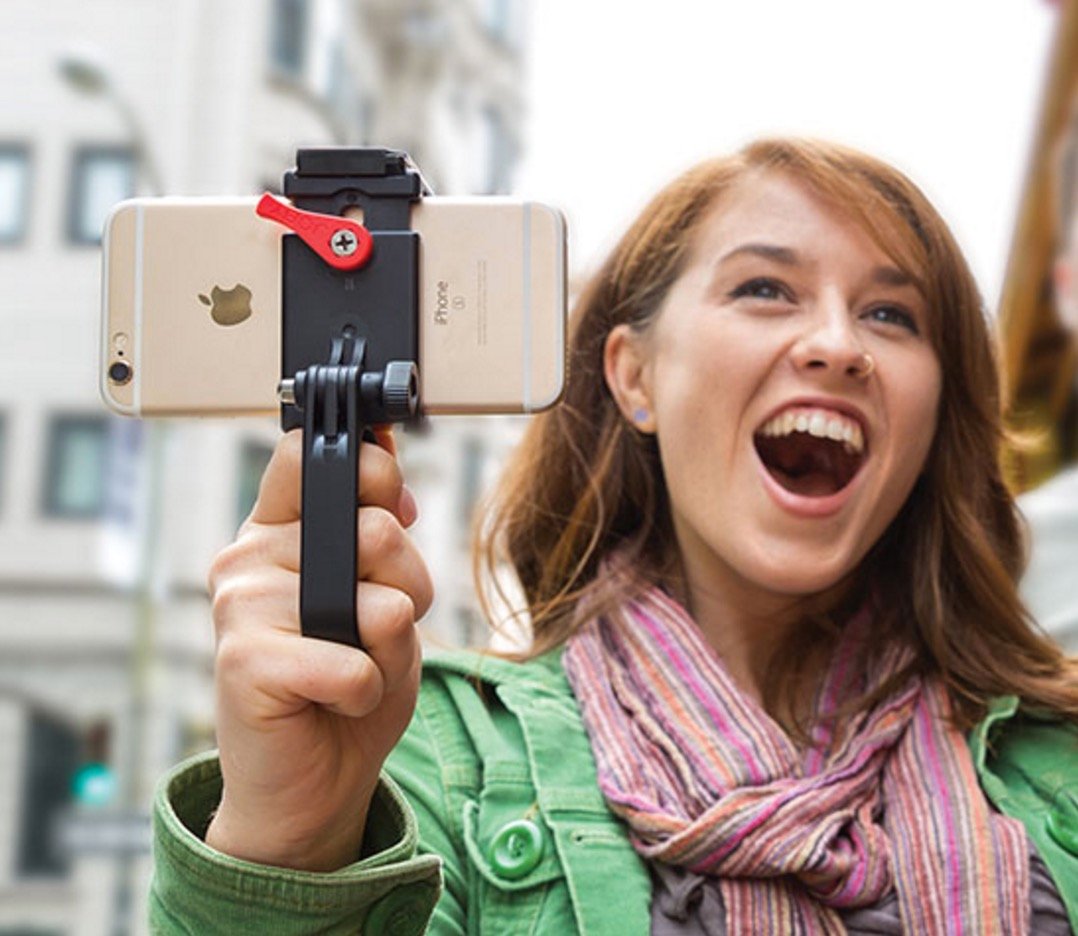 Holding a cell phone to get stable shots isn't practical in all situations. The Joby GripTight POV Kit helps you with a versatile system for mounting almost any size smartphone for taking great shots.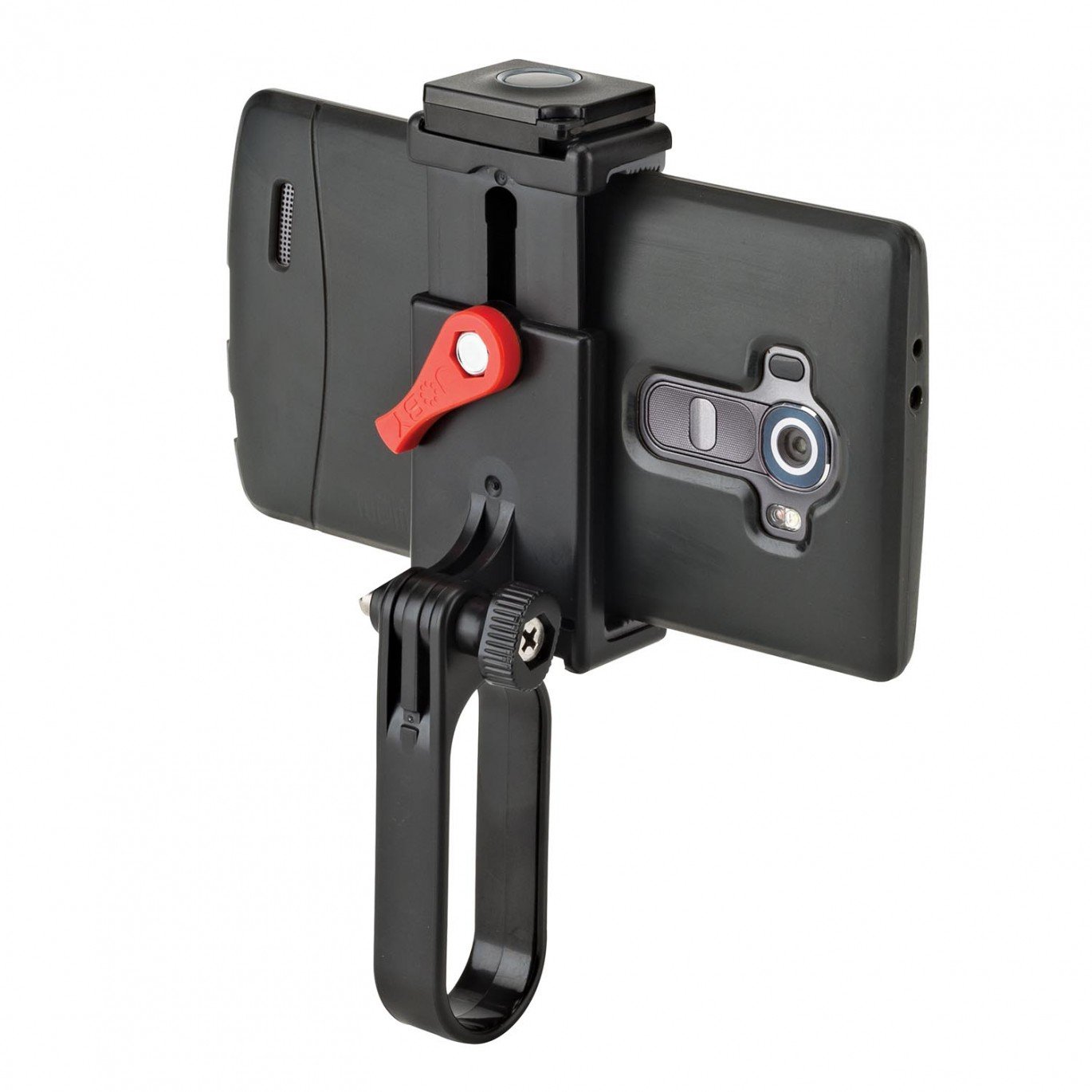 The kit clamps onto the phone and locks in place with a tight clamp that doesn't come loose. The kit also lets you take off the handle and fasten it to a GoPro mount. That's great for putting the GripTight clamp on your helmet, handlebars or other GoPro system mounts.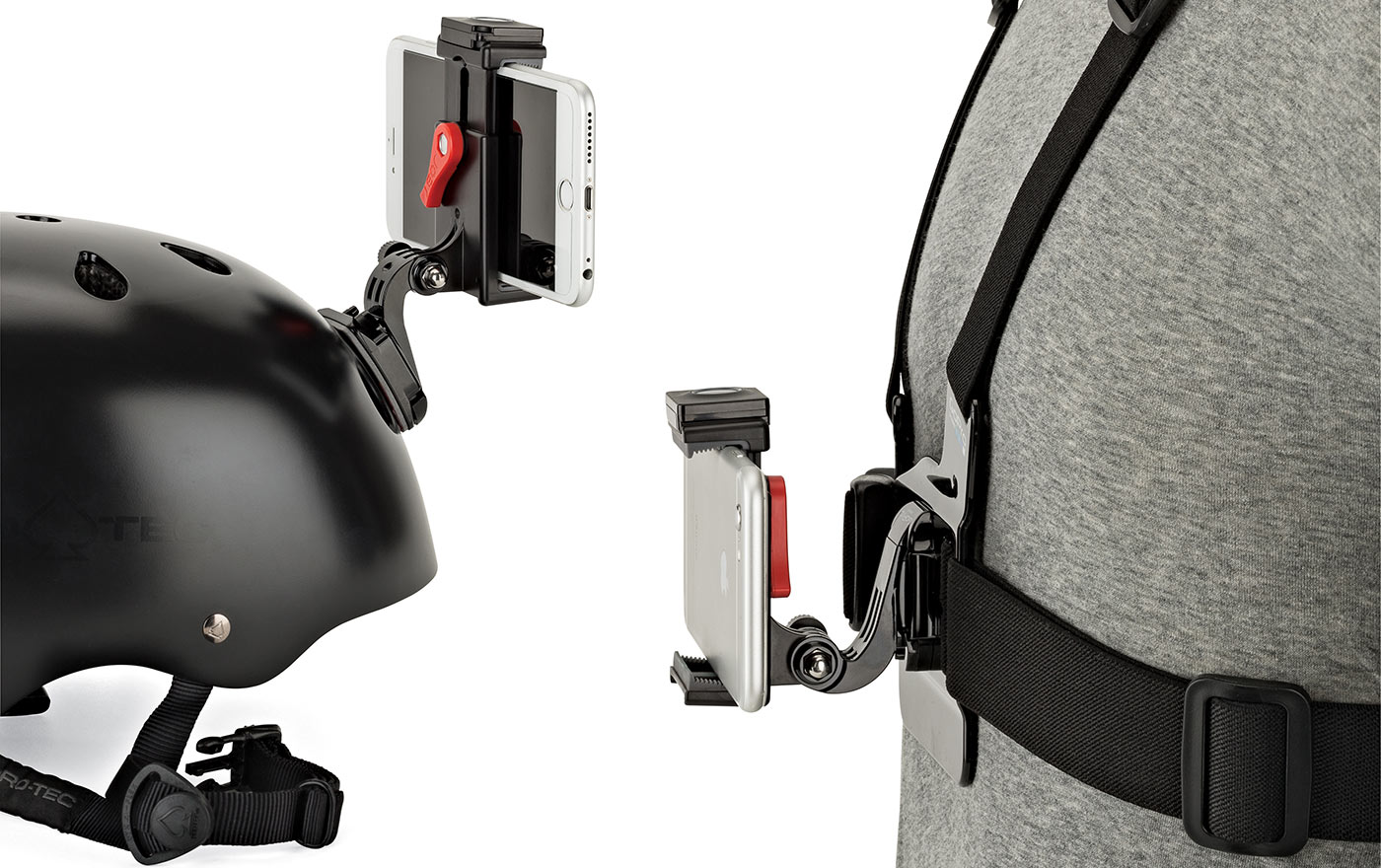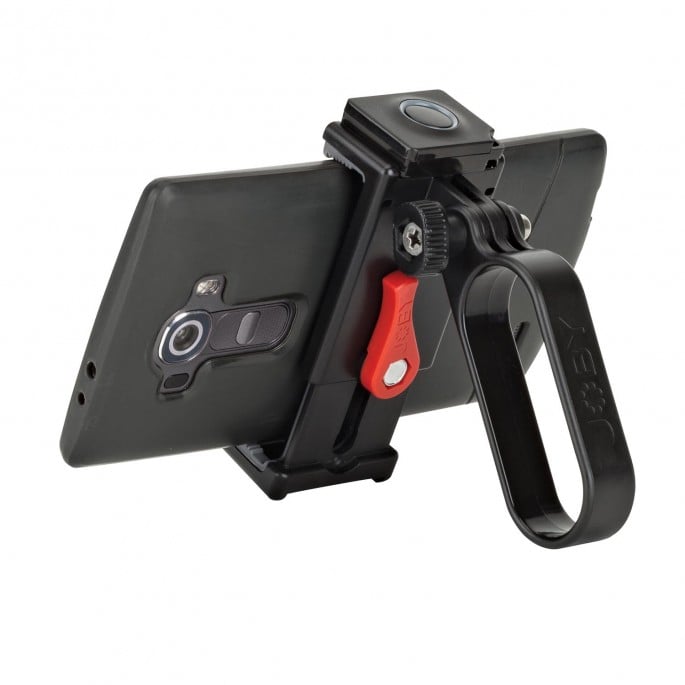 The handle doubles as a stand. You can lay the phone down to watch video or for taking stable photos. The handle swivels to make it easy to hold the camera on your phone at different angles for different points of view, hence the name POV.

Finally, and maybe the coolest thing of all, the Joby GripTight POV Kit comes with a Bluetooth remote. You can pair it with your Galaxy Note 7 and use it to take photos remotely. The remote works from up to 90-feet away.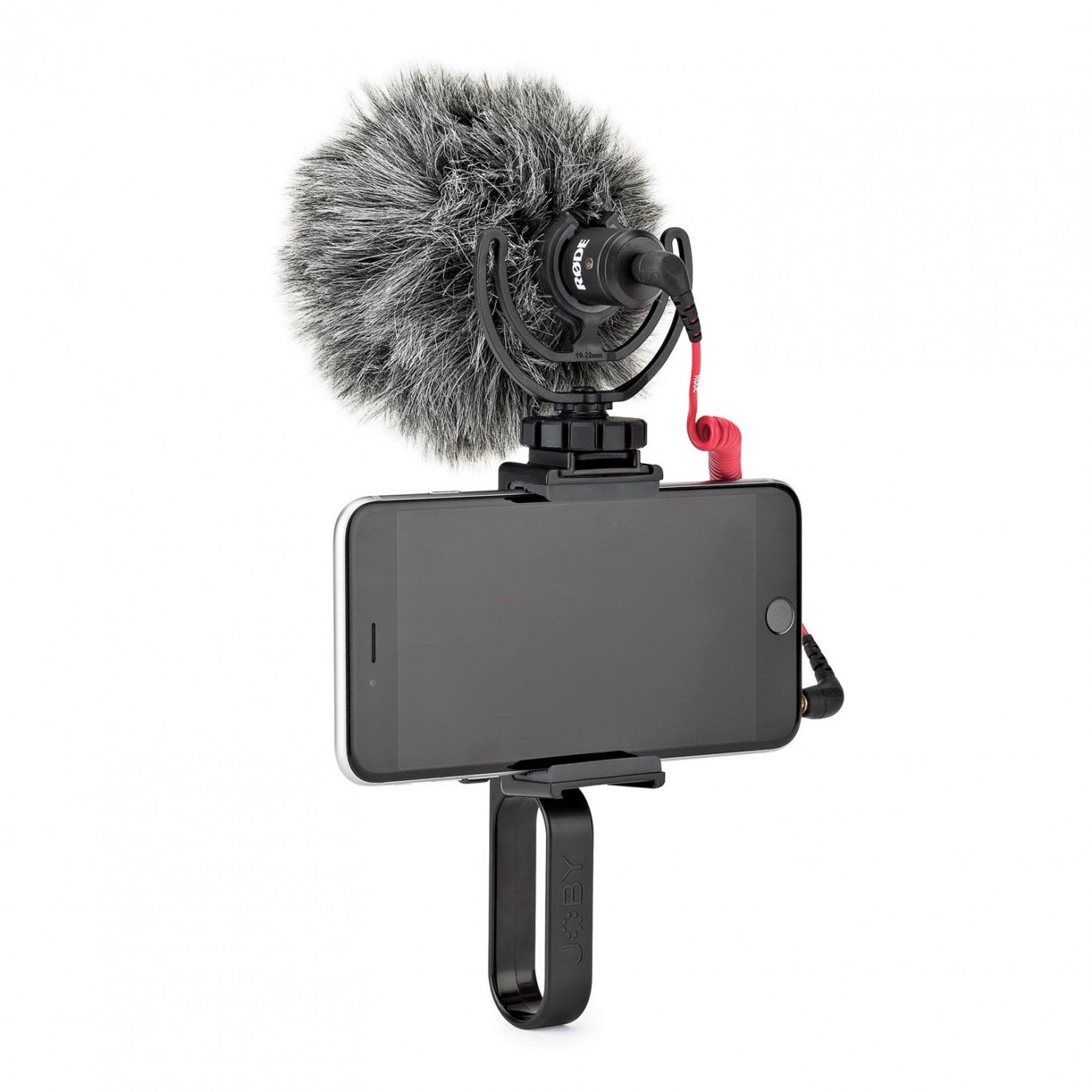 On top of the clamp that holds the phone, there's a cold shoe mount for accessories like a boom mic or a flash.
Joby GorillaPod Tripods
We love Joby's GorillaPod tripods because they're so versatile. You can use them like a straight tripod, but the bendable legs make them great for holding your phone or camera on a fence, the back of a chair or almost anywhere. It makes perfect sense for a phone tripod, since the phone's so mobile. The two smaller tripods below will fit in your pocket.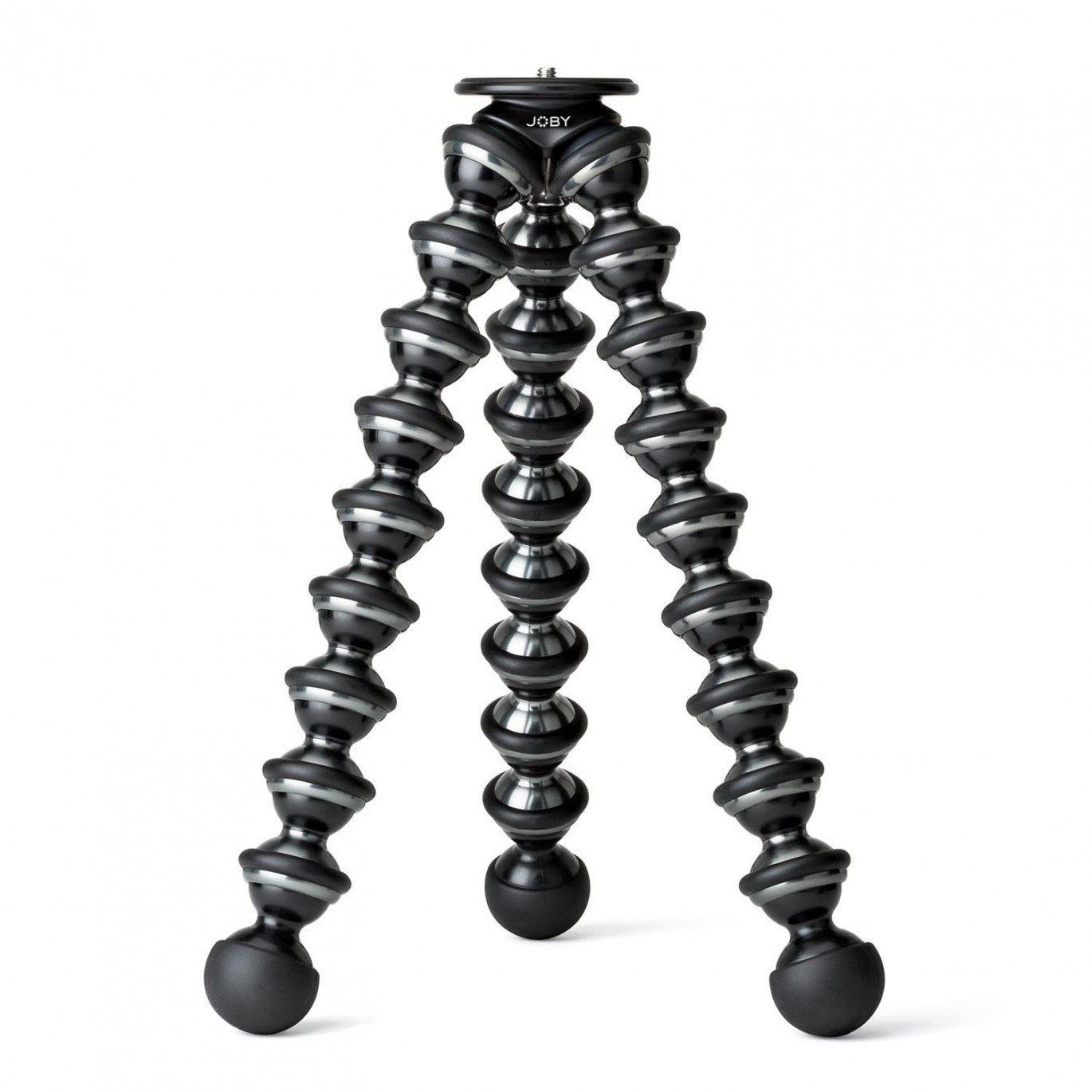 If you need something that holds your phone higher than the GripTight POV Kit does, then remove the handle and put the GripTight on one of Joby's GorillaPod tripods. They offer a number of solutions including a heavy-duty GorillaPod, the GorillaPod Focus for $99.95, that will hold a phone or something heavier like a DSLR camera.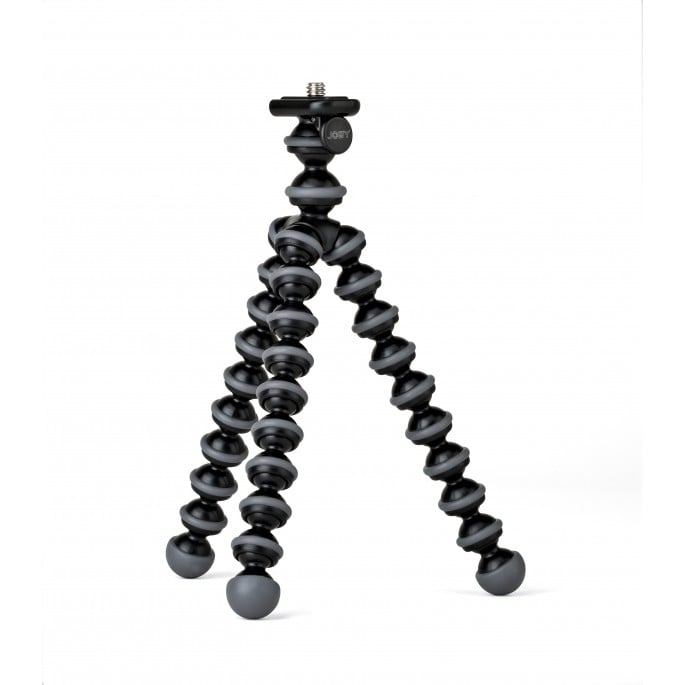 The much cheaper $20 GorillaPod Original will work better if you just plan to mount your Samsung Galaxy Note 7 on it with the GripTight clamp.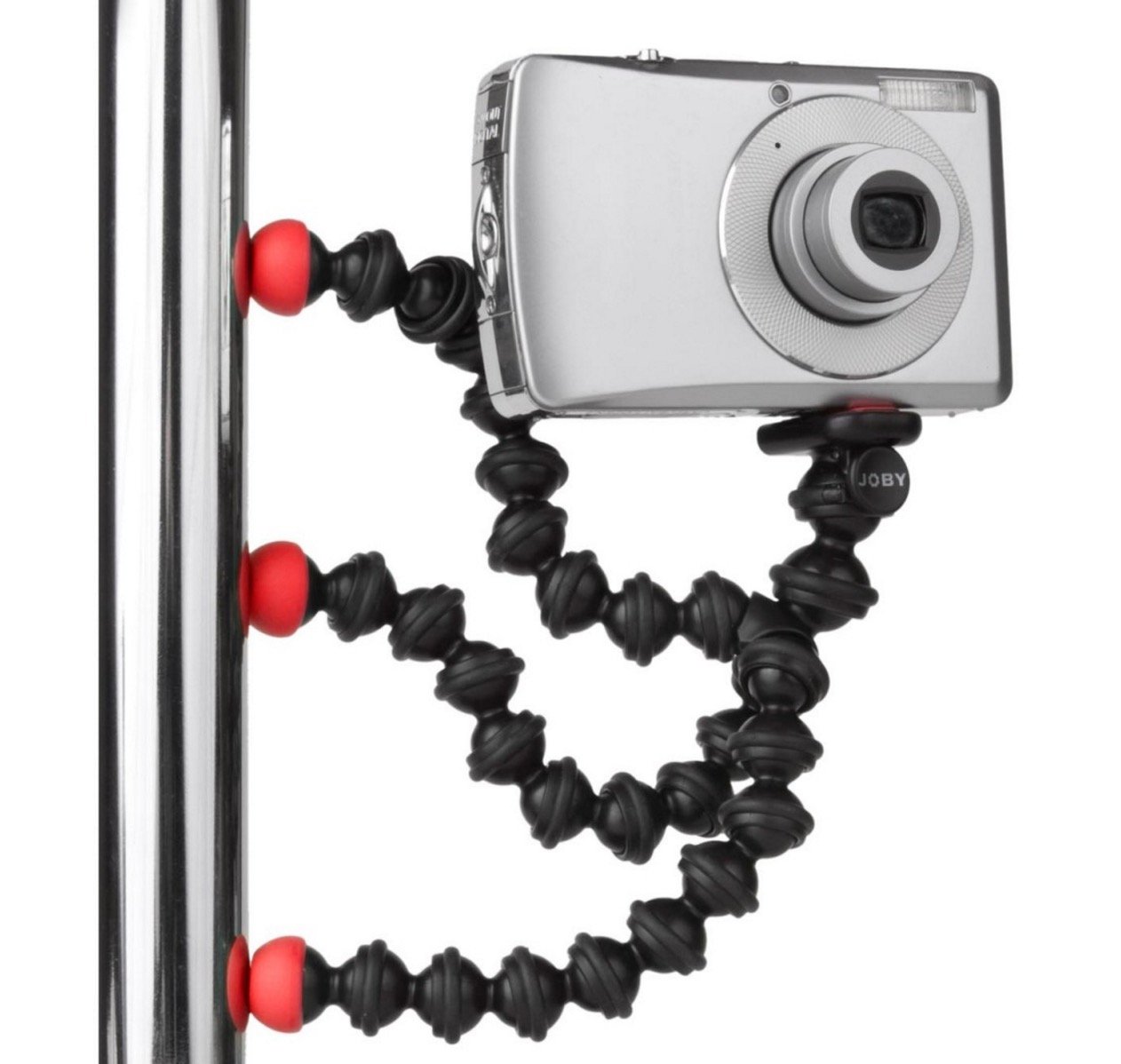 The GorillaPod Magnetic cost $5 more than the Original, but comes with magnets in the bottom of the legs to let you fasten it to metal poles, the side of your car or anywhere that a magnet will grab hold.
Samsung Gear 360 for Galaxy Note 7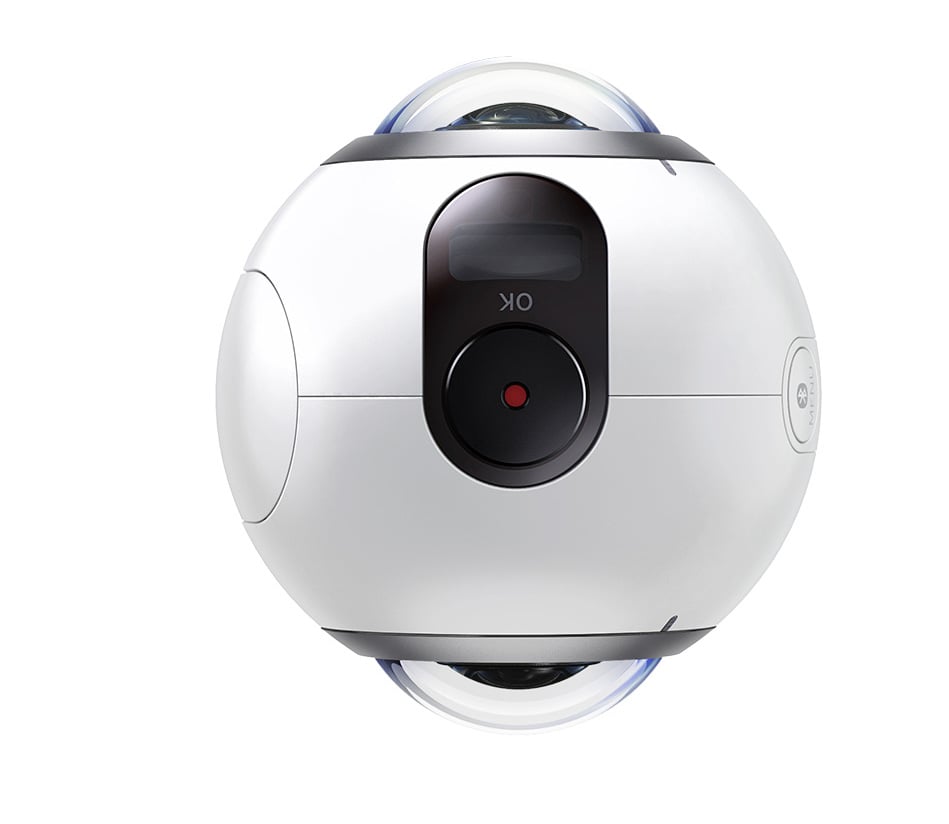 The Samsung Gear VR puts virtual reality in the hands of Samsung Galaxy Note 7 owners for less than other VR solutions. However, creating 360-degree video to enjoy on the Gear VR is hard unless you get a special camera that shoots in 360-degree range, like the Samsung Gear 360 camera.
The Gear 360 comes with 2 lenses each with 180-degree viewing angle. Software stitches the videos or photos together to give the user a 360-degree viewing angle. Use the Gear VR to view the images or video or you can pan around them using a mouse on a computer or your phone's accelerometer.
Here's a sample video.
https://www.youtube.com/watch?time_continue=2&v=hocIatxuddk
And here's a sample photo taken from the Ricoh Theta S, a similar 360-degree camera with a lower resolution.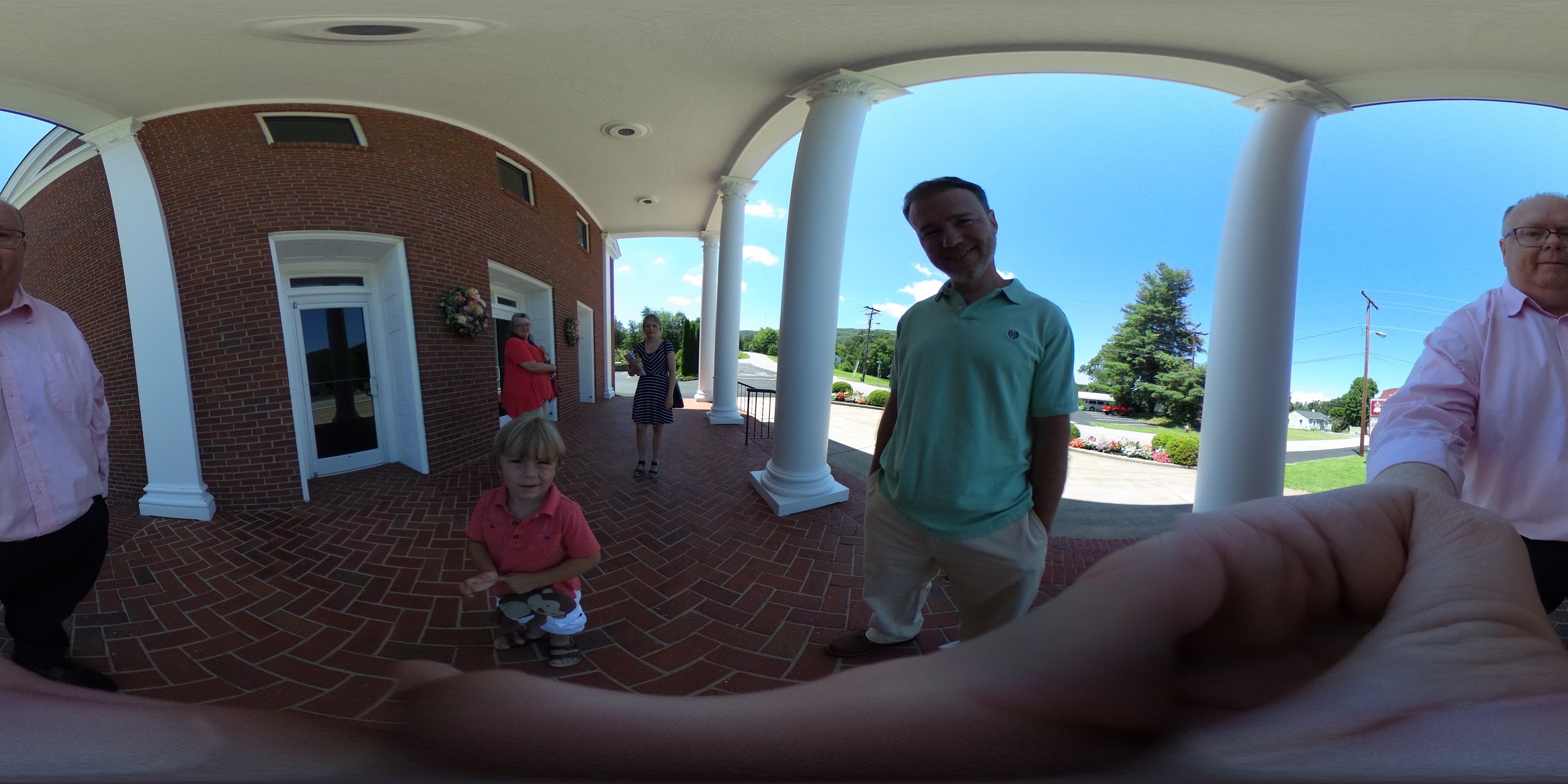 RAVPower Qi-Enabled Wireless Charging Pad with 5,000 mAh External Battery Pack
Why would you put a battery and Qi-enabled charger in a camera accessory round-up? Because taking a lot of photos and videos with your Galaxy Note 7 will drain the battery faster than almost any other activity. You'll want something like this RAVPower Qi-enabled Wireless Charging Pad with 5,000 mAh External Battery Pack ($40) with you while taking those amazing shots.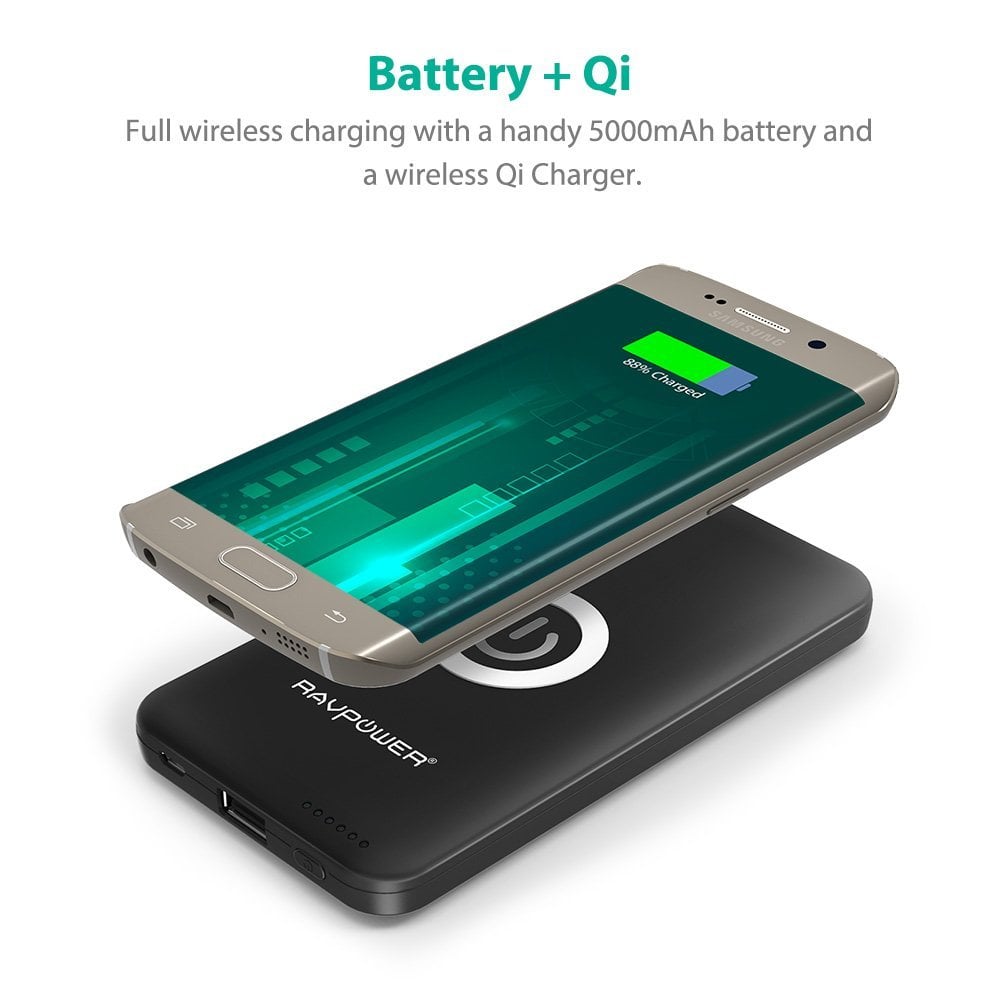 The phone comes with wireless charging built-in. When you plug the charger into the wall or charge it up, you can lay your phone on the pad and it will wirelessly charge the phone. However,  you can also plug the USB charging cable that came with the phone into the USB port on the battery pack.
Indicator lights tell the user how much battery life is left in the battery pack. It's small enough for a pocket, computer bag or purse.
Pix-Star Photo Frame
It's a shame to take all of those beautiful photos and then not show them off or look at them yourself. Sure, you can load them up on your Galaxy Note 7 screen or even on your computer. Plug a Google Cast into your HDMI-enabled TV and cast your photos to your TV. The Pix-Star Photo Frame gives users a dedicated solution that's not that expensive and always flashes your photos on its display.
The Pix-Star Photo Frame comes in two sizes – 10.4-inch and 15-inch. They each use internal storage and hold SD card slots and USB ports for added storage or transferring photos.
The system will also let users upload photos via email, bluetooth and an app that you install on your Galaxy Note 7.
The displays will show your photos and videos. They also play audio attached to photos or video. Connect to your favorite photo sharing or cloud storage sites like…
FlickR
Google
OneDrive
Instagram
Dropbox
Photobucket
500px
or RSS photo feeds
Users can prop it on a flat surface like a shelf, desk or counter with the built-in kickstand. There's also a mounting system on the back to hang it on a wall. The built-in remote lets users control the system.
7 Best Galaxy Note 7 Alternatives
Samsung Galaxy S7 Edge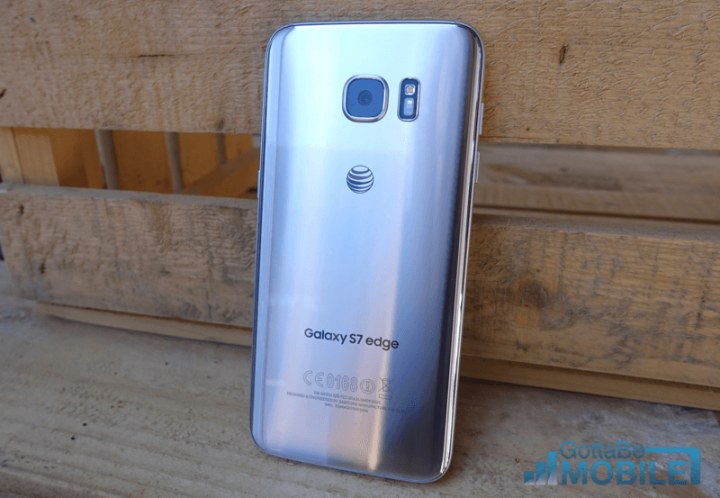 As we said above, the Samsung Galaxy S7 Edge is the best possible replacement, minus the S-Pen. Simply because it's a similar software experience, nearly identical in design, and shares most of the features that makes the Note 7 great. You can even buy the S7 Edge in the same Blue Coral color from Verizon or AT&T.
The Galaxy S7 Edge has the same glass and metal design, it's also water resistant. The screen is only 0.02-inches smaller, being 5.5-inches instead of 5.7-inches, and the difference is barely noticeable. It's actually easier to use.
One other thing to consider is the Galaxy S7 Edge uses a regular microUSB charging port, not the new Type-C plug on the bottom of the Note 7. So most old cables, chargers and accessories will actually work perfect with the S7 Edge.
It's also a lot cheaper, nearly $200 less if not more. Those who opt to return the Note 7 for the S7 Edge will get a refund for the difference, and likely a $250-100 gift card from carriers too. It's a pretty good route to take.
Oh, and the Galaxy S7 Edge has a bigger 3,600 mAh battery, compared to just 3,500 mAh in the Note 7. So it could technically get better battery life while offering a near-identical experience across the board.
Read: Galaxy S7 Edge Review
And for those asking, yes you have to return the Note 7. T-Mobile, Verizon and AT&T are pushing updates that render it useless. Sprint will do the same on January 8th.