5 Best Upcoming Android Smartphones
Motorola Droid HD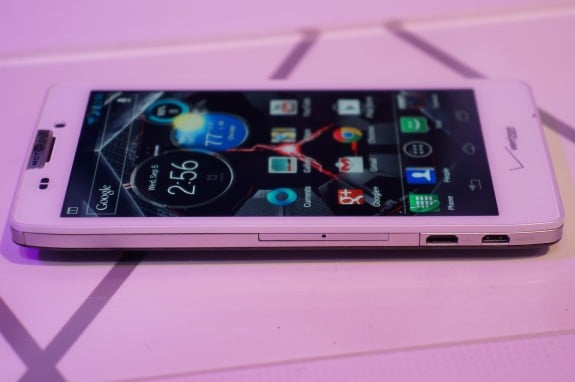 The Motorola Droid HD was originally announced by Motorola back in September. It will be replacing the original Motorola Droid RAZR, adding a larger 4.7-inch HD display to go along with a massive 2,500 mAh battery that should harness both the device's HD display and the 4G LTE data speeds.
Read: Motorola Droid RAZR MAXX HD and RAZR HD Hands On Video.
In addition to those features, it also sports a sturdy design similar to the original Droid RAZR which features a Kevlar back. It has an 8MP rear camera and a camera up in the front, Android 4.0 Ice Cream Sandwich at first with a promise of Android 4.1 Jelly Bean later, and a speedy dual-core S4 processor.
It's an all-around solid device and with a $199.99 on-contract price tag and an October 18 release date, it's definitely worth looking at this holiday season.

As an Amazon Associate I earn from qualifying purchases.